COVID-19 Updates from Your Hospital's Incident Management Team
Published Tuesday, April 14, 2020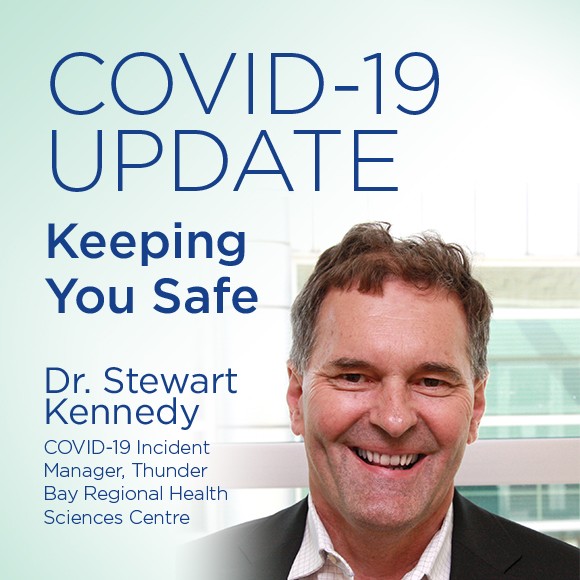 Thunder Bay Regional Health Sciences Centre is committed to keeping you informed about our Hospital's response to the COVID-19 pandemic.
Our Daily Situation Report videos provide daily updates and important information with Hospital leaders. Tune in at:
facebook.com/TBRHSC
youtube.com/TBRHSC
Be sure to "like" and "subscribe" to be notified of all future content.
In addition to our Daily Situation Reports, Dr. Stewart Kennedy, COVID-19 Incident Manager at our Hospital, will be dropping in on your favourite local radio and cable programs to provide the latest information.
Tune in weekly to:
Danny & Laura, 91.5 CKPR Official (Monday mornings)
Superior Morning with Lisa Laco, CBC Thunder Bay (Monday mornings)
Kaile and Dee, Rock 94 Official (Tuesday mornings)
Shaw Spotlight (Airing 12:30 pm, 6:00 pm, 9:00 pm and 11:30 pm daily)
Please visit http://tbrhsc.net/covid-19-information for more information about our Hospital's COVID-19 response.