Caring for Yourself This Summer
Published Tuesday, August 4, 2020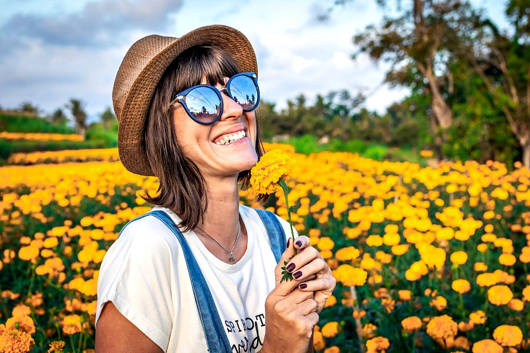 While this summer will have limitations and restrictions due to COVID-19, make the most of it by taking care of yourself. Do things you enjoy, take breaks from technology and enjoy the outdoors! Find out tips for caring for yourself and making the most of your summer here.
---
By Amanda Walberg, Prevention and Screening Services
With limitations in place for many activities, including restrictions on travel and large gatherings, this summer is likely to feel a little different. However, this could mean new opportunities, adventures and a deeper appreciation for what makes us happy. So, whether you plan on taking part in your routine summer activities or if you are in need of something new, it is important to care for yourself this summer.
Checking in on yourself is important for your mental health and wellbeing. This can include simply noticing how you're feeling, what does and does not add to your happiness, and altering your routine accordingly. Keeping an open mind and creative problem solving can be your guide this summer.
Here are tips for caring for yourself this summer:
Do things you enjoy. Take time out of your day to ensure you are doing things that add to your happiness (ex. Reading a book, exercising, going for a walk with a friend).

Make a list of things you want to accomplish this summer. Make a list of both daily goals like a hike or an outdoor yoga session as well as end–of-the-summer goals like eating vegetarian meals 3 times a week or running 10 miles. Reaching goals helps to boost motivation and positivity.

Eat well and stay hydrated. When your gut and body are happy, it gives you more energy and boosts your mood, helping you to feel your best while you enjoy the day.

Take breaks from technology. Constantly looking at your phone or checking your email can be draining. Being on social media daily can have negative effects on your mental health. Take this summer to enjoy 'the present' and take in the environment around you.

Get active. Being active outside, in the sun has a positive effect on your health and is a great way to de-stress while getting some sunlight and fresh air.

Spread kindness. Showing kindness and expressing love to others tends to radiate positivity.
Use these tips to help you get the most out of your summer. Showing yourself kindness is one of the best ways to care for yourself. Doing things you enjoy, staying healthy and active can help prevent illness and allow you to take on the summer as your best self.
For more information on caring for yourself in the summer, visit; https://www.daniellebernock.com/25-ways-to-take-care-of-yourself-this-summer/