Surgeons Working at Hospital's Lions Vision Care Centre Asking for Donations for This Vital Equipmen
Published Monday, August 16, 2021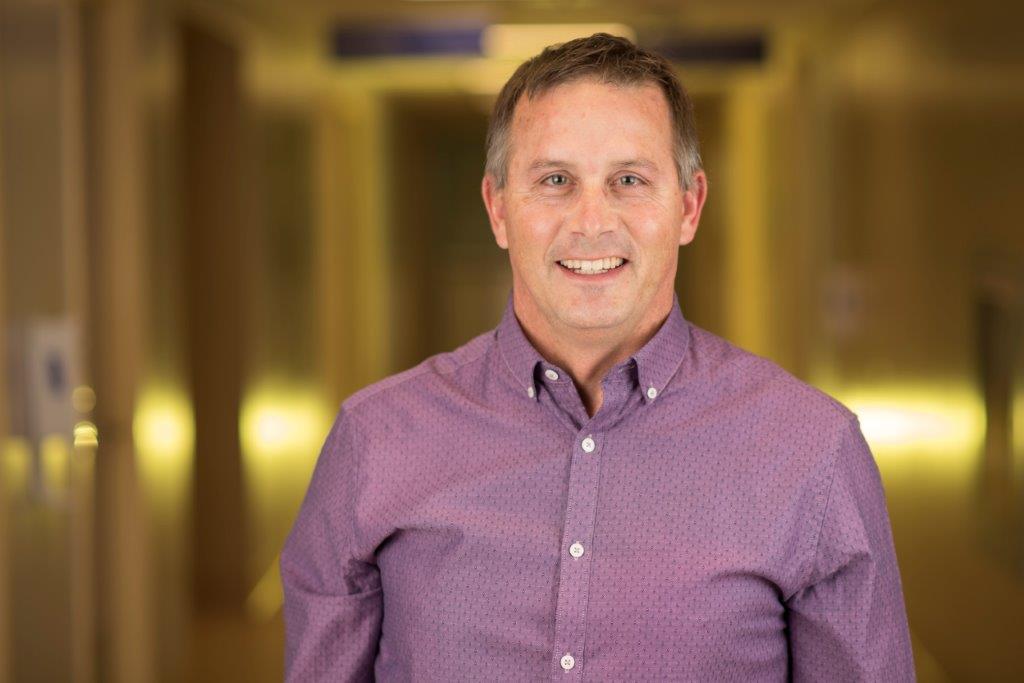 Dr. Chris Francis, Ophthalmologist at the Lions Vision Care Centre in the Thunder Bay Regional Health Sciences Centre. (Photo by Dan Garrity Photography)
Surgeons Working at Hospital's Lions Vision Care Centre Asking for Donations for This Vital Equipment
by Graham Strong
"Modern eye surgery just is not possible without this technology," said Dr. Chris Francis, one of the five eye surgeons who work in the Lions Vision Care Centre at the Thunder Bay Regional Health Sciences Centre. "Eye surgery is so precise and happens in such a small space that we need to be able to zoom in with crystal-clear images."
Dr. Francis is talking about the ophthalmic operating microscope, an amazing piece of equipment that magnifies and illuminates all the tiny structures of the eye during operations. However, this vital tool is nearing its end of life. Without it, surgeons would not be able to see the problem areas – or see what they're doing during extremely delicate surgeries.
"The ophthalmic operating microscope allows us safely to operate during these delicate procedures," Dr. Francis said.
That's why Dr. Francis along with the other surgeons – Dr. Vishaal Bhambhwani, Dr. Leland Dhurjon, Dr. Sanjoy Gupta, and Dr. Blair Schoales – are raising funds through the Thunder Bay Regional Health Sciences Foundation to replace it.
Each year, the surgeons in the Lions Vision Care Centre at the Health Sciences Centre perform over 2,160 cataract surgeries alone. That doesn't include other eye surgeries such as repairing damage done by glaucoma and other eye conditions, or emergency surgeries after an accident.
The current ophthalmic operating microscope has served us well. It's been used all day, every day for over 10 years. As you can imagine, precision equipment and electronics like this will wear out over time. The key is to replace that equipment before it fails, which would lead to cancelled surgeries.
"Vision is nothing we should gamble with," Dr. Francis said. "That's why we want to replace this important piece of equipment now before the current one stops working for good."
Dr. Francis added that the new ophthalmic operating microscope will be an upgrade from the last model, simply because there have been so many advances during that time.
"The latest technology features better zooming, better focusing control, and crystal-clear images," Dr. Francis said. "Perhaps the biggest advance is in the 3D imaging. We are able to see the eye and reach the problem areas better than we ever could before."
You can help! Make a donation online at healthsciencesfoundation.ca/vision or call Katelyn or Maddison at (807) 345-4673. Your support today will help ensure we get this vital piece of operating equipment sooner rather than later – and reduce the risk of cancelled surgeries. Please call or make your donation online right now. Thank you!