Lara's Lemonade Stand Takes Sales to Next Level with Physical and Online Shops
Published Wednesday, August 21, 2019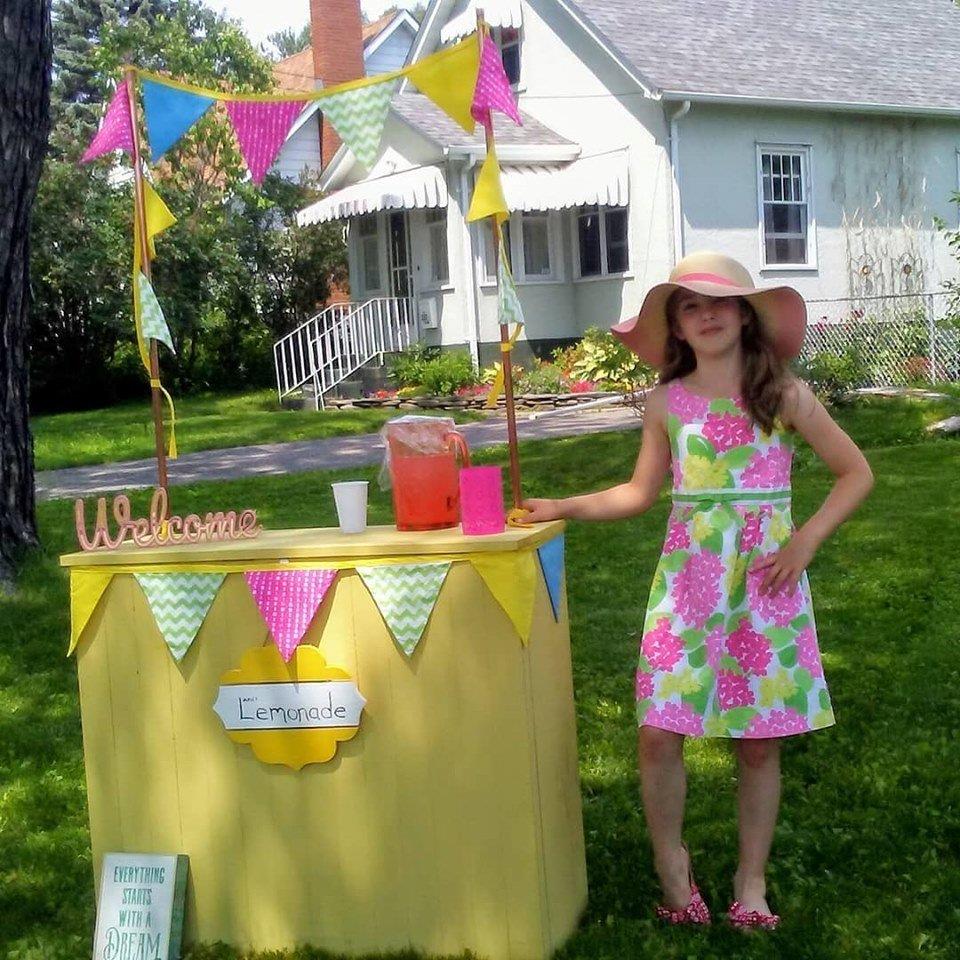 For her second Summer in a row, 8 year old Lara set up Lara's Lemonade for charity on Clavet St. This year she's donating to our Northern Cancer Fund!
"Last year, one day, out of the blue, she woke up and told my husband and I that she needed to help homeless people because she was lucky enough to have a home," her Mom Rhonda shared. "So, for her 7th birthday she asked her father to build her a lemonade stand so she could raise money. She helped him build it out of scrap materials we had around the house. She was able to raise $420 last year for Shelter House. This year we will try to pass that amount."
During her first day of sales this Summer, many customers told her stories about their family members and friends being touched by cancer. That's when Lara decided to donate her earnings to help local cancer care.
She's even created a page where people can donate online. If you'd like to donate, click the link below! You won't get tasty lemonade, but you'll get a sweet feeling knowing you're helping bring better cancer care to Northwestern Ontario. You can also visit Lara on Clavet St. if you're looking for a sweet sip.
Keep it up, Lara! You're an inspiration!
Support Lara: healthsciencesfoundation.ca/lara
Want to host your own event for healthcare?
We're here to help! Events can be in support of any area at the Thunder Bay Regional Health Sciences Centre. Call Karen at 684-7113 for more info or check out our website for a helpful planning guide: healthsciencesfoundation.ca