Lots of HOPE at Festa Italiana
Published Saturday, August 17, 2019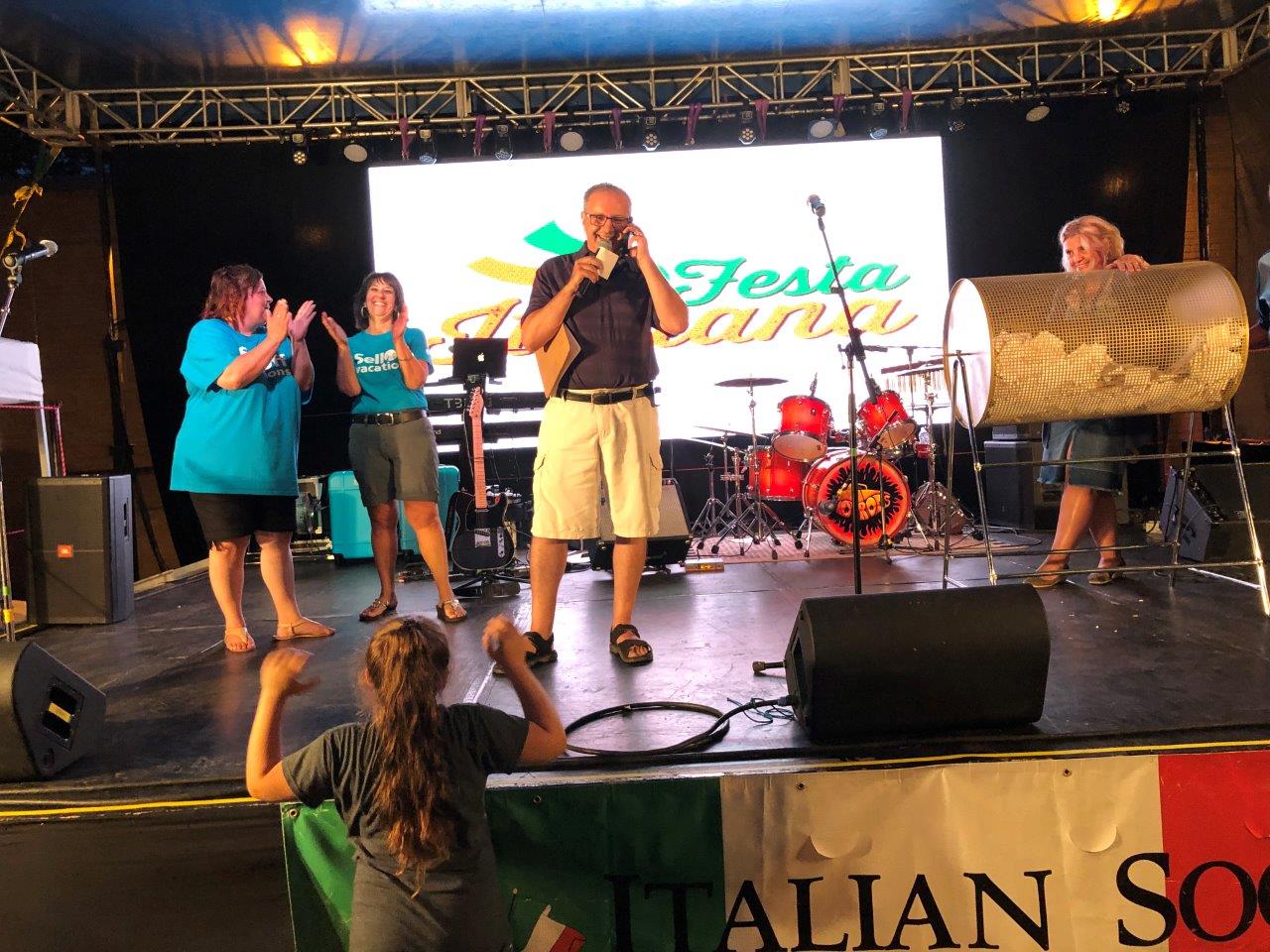 Raffle Winners Take Home Incredible Prizes
The very popular Festa Italiana was held over the August long weekend, with delicious food and fun in abundance. As happens every year, the Italian Society of Port Arthur held a raffle, with winners drawn late Monday night as Festa was wrapping up.
Organizers are delighted to announce this year's winners:

Grand Prize: $3,000 Travel Voucher
Winner: Donna Williamson (Ticket 3125)
2nd Prize: 55" Television
Winner: Noreen Whitehurst (Ticket 3112)
3rd Prize: Golf Package for 4 at Whitewater Golf Course
Winner: George Cava (Ticket 4264)
This year's biggest winner, however, was cancer care at the Thunder Bay Regional Health Sciences Centre as the raffle proceeds were directed to the Northern Cancer Fund. This year's raffle raised $9,004. All funds will be used to advance cancer care here in Thunder Bay, by ensuring that patients have access to exceptional medical equipment so they can be treated here at home.
Thank you to everyone who purchased tickets in this year's raffle and to the Italian Society of Port Arthur for sharing their enthusiasm for Italian culture with our community and always supporting better healthcare for everyone.
(Lottery license M807382)