24-Hour Raise-A-Thon for our Hospital! It's Giving Tuesday!
Published Monday, November 30, 2020
Cheryl Maki, Operating Room Team Leader, Cardiac Surgery, Thunder Bay Regional Health Sciences Centre
---
What's Giving Tuesday?
Giving Tuesday is an international Day of Giving – after Black Friday and Cyber Monday. A day dedicated to giving back.
Every year at Christmas, donors like you graciously make donations in support of better healthcare. You have been incredibly generous over the past four years, making a huge difference for patients and families at our Hospital.
Previously funded on Giving Tuesday:
2016: 3 Vital Signs Monitors used throughout Hospital

2017: 2 Bili blankets used to treat jaundice in newborns

2018: 1 Defibrillator for the Operating Room and 1 Fetal Telemetry Monitor for Labour and Delivery

2019: 3 Open Heart Instrument Trays for the Operating Room (to be used for cardiac surgery)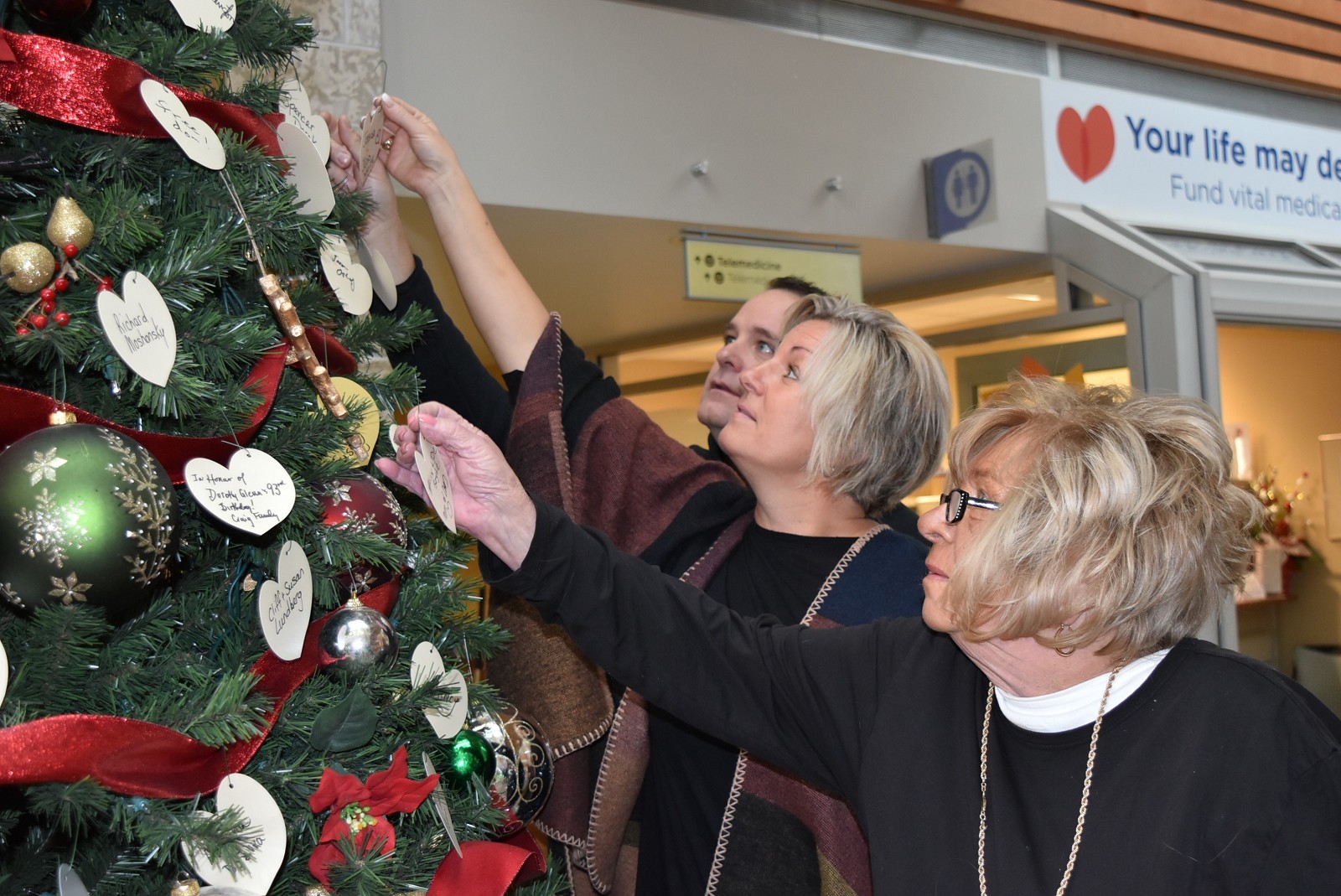 Jedd and Jessica White, with Jessica's mother, Marilyn Boyle, were among many generous donors who made gave last Giving Tuesday to the Open Heart Instrument Trays.
What's New in 2020?
This year, through the Our Hearts At Home Cardiovascular Campaign, we are focusing our holiday fundraising on pieces of vital medical equipment that are needed for our cardiovascular surgery program. Today, we're kicking things off with a special Giving Tuesday 24-hour raise-a-thon.
What's Today's Goal: Raise $49,000 for 7 Pacemaker Generators for the Operating Room for cardiac surgery
Why Pacemaker Generators?
These items will be used in your Hospital's Operating Room to help restart people's hearts and stabilize their rhythm following surgery. They're essential as we work to keep people like Rod home for life-saving care.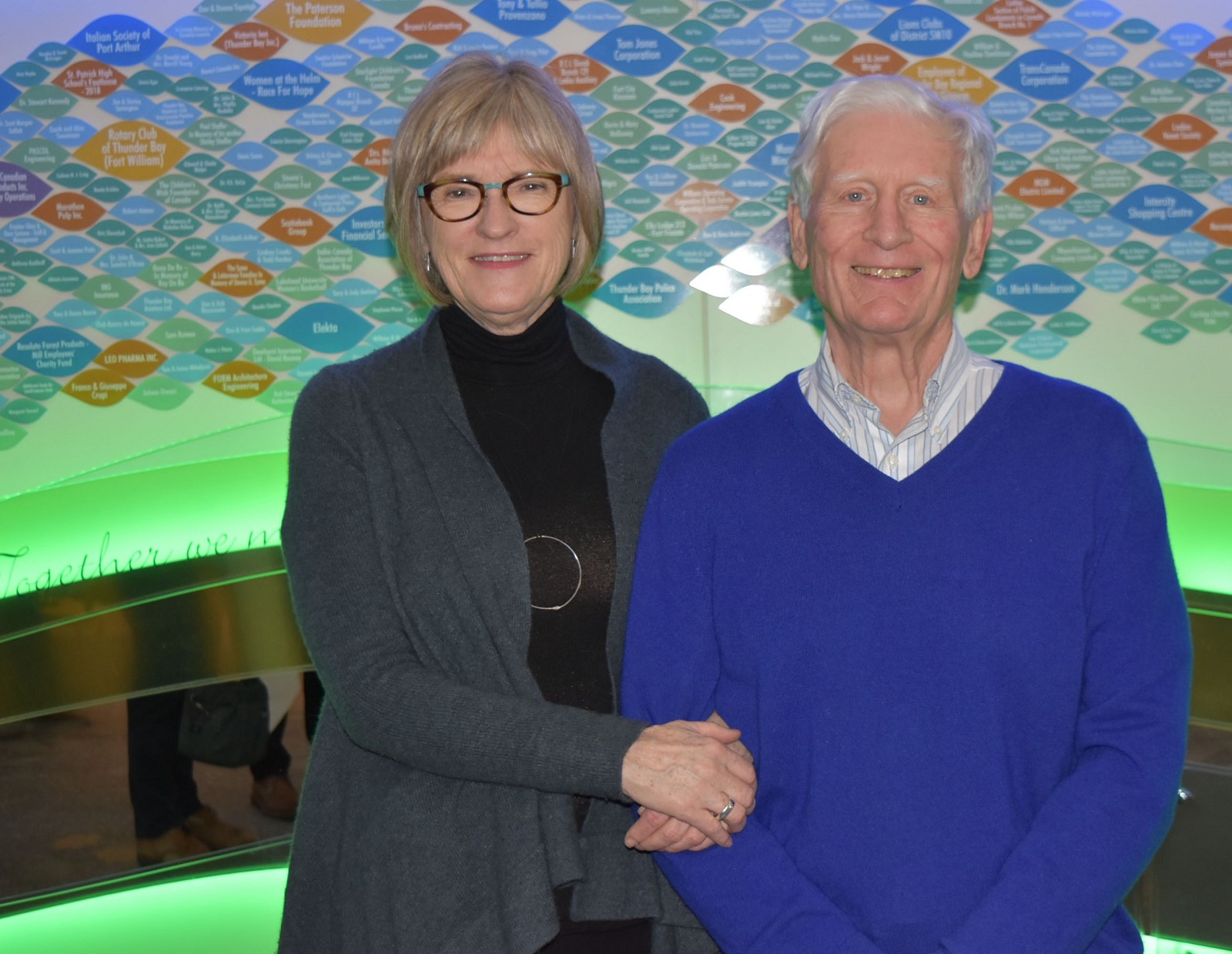 Lesley Bell and Rod Morrison. Rod needed to leave town for quintuple bypass surgery and said, "It's one thing to need life-saving surgery. It's another thing to be told you can't have it where you live. Let me tell you, travel can be stressful at the best of times. It's a thousand times worse when you don't know if you'll survive the trip. The whole trip home was one I could not have managed on my own. No one who's recently had cardiac bypass surgery should have to go through this ordeal. Lesley and I have already made a donation to the Our Hearts At Home Campaign to ensure we can have cardiac surgery here locally. I'm asking you to join us in making your donation to bring this life-saving care to Northwestern Ontario, during this holiday season."
Keeping our Hearts At Home
For our community, this new equipment means patients will, in most cases, no longer need to leave Northwestern Ontario to receive life-saving cardiac and vascular surgery. Currently, Thunder Bay is the only major city in Ontario where access to cardiac surgery is a day's drive away or more. No one else in the province lacks this critical access. Faced with blocked coronary arteries, time is critical.

It's time for us to create local access for people who have the highest need for both cardiac and vascular surgery. To guarantee that care is unquestionably world-class. It's time for us to keep families together when faced with an incredibly stressful situation. To help patients be supported as they undergo a life-saving procedure. It's time for us to ensure patients can choose surgery without having to question whether they can afford to travel or whether their companions can afford to accompany them. To remove long-distance travel from the equation.
It's our time to keep our hearts at home.


Will my donation be matched?
Yes! Thanks to our generous gift matching partners!
Rainbow Printers (matching up to $5,000)
Wanson Lumber (matching up to $2,000)
Stantec (matching up to $1,500)
DevanMascarin at Downtown Volkswagen (matching up to $1,000)
How can I Donate today?
Online: www.healthsciencesfoundation.ca/gt
Call: (807) 345-4673 from 9 AM – 5 PM
Text: HEART to 20222 (to make a $20 donation from your phone)


How can I stay informed throughout the day?
Follow us on our social channels for updates!
facebook.com/healthsciencesfoundation
instagram.com/tbrhsf
twitter.com/tbrhsf