Message from Kyle Shaen
Published Monday, December 14, 2020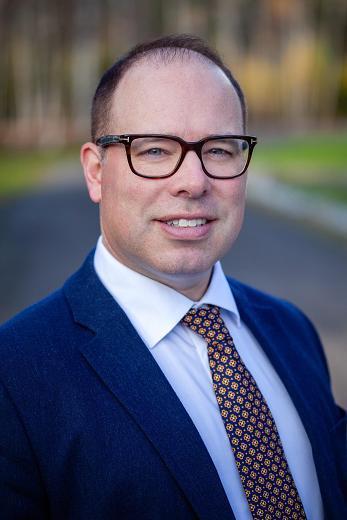 Kyle Shaen, Chair, Board of Directors, Thunder Bay Regional Health Sciences Foundation
---
"There's a reason why heart disease is called the silent killer."
Those words stuck with me when I read Rod Morrison's story recently. He had no symptoms, no pain, no anything to suggest his heart might give out at any moment. Luckily, Rod knew he should get himself checked out because of his family history of heart disease. Sure enough, he needed emergency quintuple bypass surgery.
For thousands of patients in Northwestern Ontario, that's always meant travel – and the added stress that goes along with it. Rod was no different. He was lucky his wife Lesley was able to go with him. No one should have to make travel arrangements on top of dealing with heart surgery. No one should feel alone so far away from friends and family.
I can only imagine how much more difficult it is for people to travel right now during COVID – and especially those forced away at Christmas.
Our dedicated doctors and healthcare professionals at the Thunder Bay Regional Health Sciences Centre are working hard to change that. Our Cardiovascular Surgery Program will be Ontario's newest.
But they need our help. As you can imagine, equipment for a new heart surgery program can be expensive. With your donation to the Our Hearts At Home Campaign, you'll be giving our healthcare professionals all the equipment they need to operate. That's so important because it will mean people like Rod won't have to travel for emergency heart surgery anymore.
If you've ever had a family member or friend travel for heart surgery, you know how important that is.
Please give what you can to the Our Hearts At Home Campaign. You'll help ensure all patients who need heart surgery can get the services they need right here, closer to home.
Thank you – and have a Happy and Safe Holiday Season!
- Kyle Shaen