Family CARE Grants
Helping fund the 'little' things that make a big difference to patient care
Imagine you work with children who are about to undergo the scary prospect of surgery. You'd probably think of ways of making the experience easier for them. Maybe a little red wagon to help bring them upstairs to the OR? But how would you make that happen?
We're all familiar with the concept of a workplace suggestion box: you have an idea for making things better, fill out a form, and put it through the slot. The Volunteer Association / Thunder Bay Regional Health Sciences Foundation Family CARE Grant is like that suggestion box except that it provides the funding needed to bring the idea to life.
"CARE" stands for "Care Advancements Recommended by Employees" – it's a way to encourage ideas from front-line staff at the Thunder Bay Regional Health Sciences Centre for improving patient care, and then provide them with up to $4,000 in funding to put their plans into action. The program honours the role employees play in patient care, and empowers them to make a difference.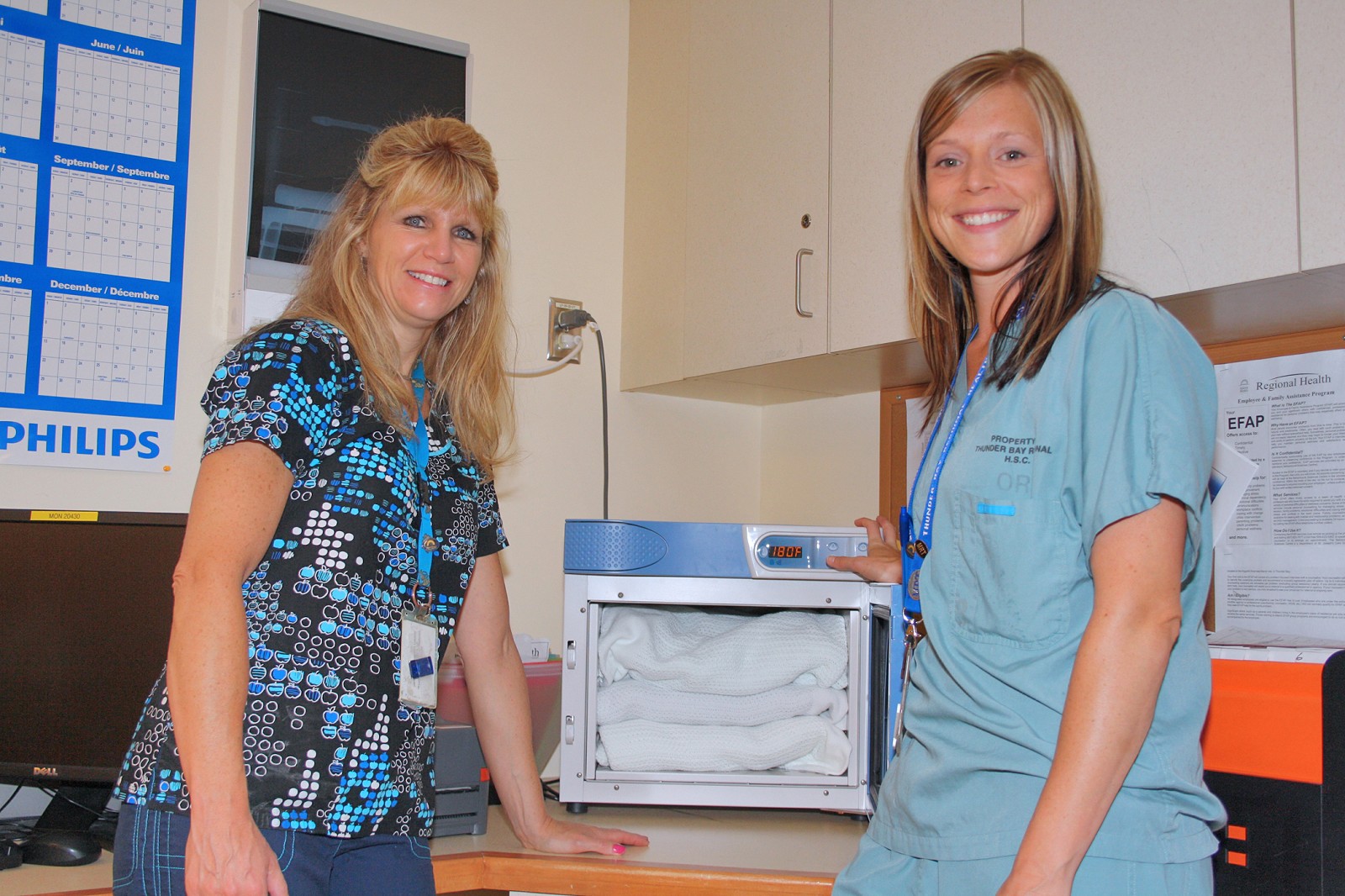 To date, there have been a wide variety of projects funded through Family CARE Grants including:
A blanket warmer for patients waiting in Diagnostic Imaging
An armbicycle used in the Rehabilitation Department
The restoration and installation of a York Wilson mural on the third floor of the Health Sciences Centre
And (yes!) even a fleet of little red wagons as a fun mode of transportation for children going up to the operating room.
The only stipulations for the Family CARE Grant are that it has to improve patient care or the patient care environment at the Health Sciences Centre in some way, and that funding cannot exceed $4,000 (although larger requests are sometimes considered).
Each year, the program provides up to $60,000 in funding, with preference going to those projects that demonstrate the greatest patient need and benefit. These funds – $30,000 contributed by the Volunteer Association and $30,000 by the Health Sciences Foundation – come directly from our generous donors, many of whom designate their donations directly to the Family CARE Grant program.
Help Us Fund The Next "Little Red Wagon"!
For more information about the Family CARE Grants program or to donate to the program, please call the Health Sciences Foundation at (807) 345-4673. You can also donate online. Please specify that you'd like to donate to this program.
Apply for a Family CARE Grant
Employees who wish to make an application for a Family CARE Grant should download the form below, come by the Health Sciences Foundation office, or contact us at (807) 345-4673. Application deadline is October 18, 2019.