Another Fun Fundraising Year Ahead in 2020
Published Wednesday, February 12, 2020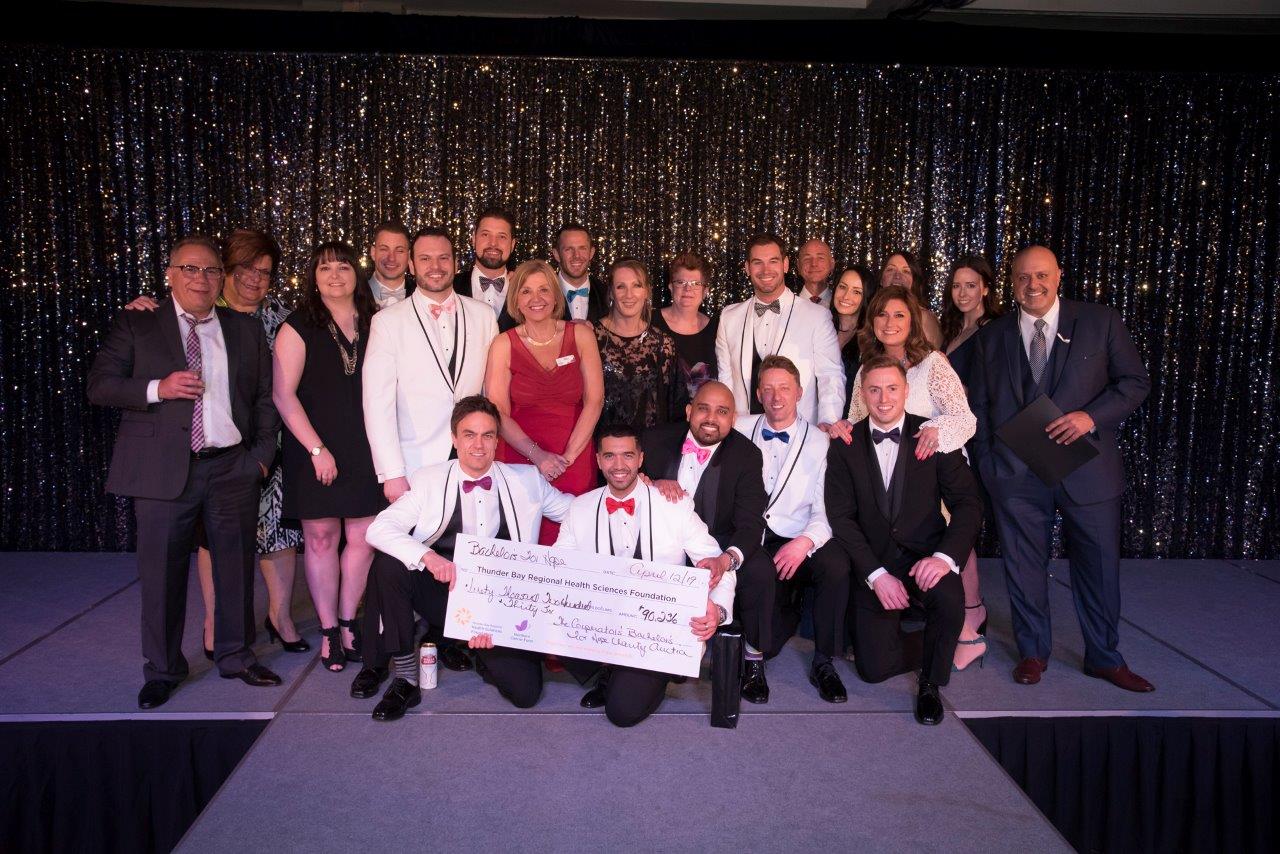 We want to see you at our next event! Be sure to grab your ticket when they go on sale on our website at healthsciencesfoundation.ca OR host your own event. All funds support close-to-home healthcare here in Northwestern Ontario.
---
The Foundation's Signature and Community Events support exceptional healthcare in Northwestern Ontario
By Elaine Graydon
The Special Events department at the Health Sciences Foundation is hard at work planning our events for 2020 as well as supporting the many Community Events that are taking place this year.
With the launch of the Our Hearts at Home Cardiovascular Campaign, we have seen an increase in unique and interesting fundraising ideas. In addition, we are supporting new events for the Northern Cancer Fund.
The year kicks off with "Share a Heart" floral fundraiser supported by 5 local florists. This is an opportunity to send your special someone a beautiful bouquet for Valentine's Day with 10% of the proceeds going to the Our Hearts at Home Cardiovascular Campaign. This fundraiser will continue throughout the year, offering special arrangements for all special occasions.
On Thursday, Feb 27th the Northern Hearts Dine with Doc event is taking place at The Chanterelle on Park. This event is features a heart healthy menu including cooking demonstrations and recipes from our docs with all proceeds going to Our Hearts at Home Cardiovascular Campaign.
On Friday, April 7th we will be hosting the popular Co-operators Bachelors for Hope Charity Auction with a new group of bachelors raising funds for the Northern Cancer Fund. This year there will be new and exciting date packages including trips to exotic locations.
We are thrilled to introduce a new event in support of the Northern Cancer Fund. Dancing with the Docs is a replica of the popular Dancing with the Stars. Eight doctors will strap on their dancing shoes to hone their skills with professional dancers for an evening of fun, dinner, dancing and fundraising. This event was SOLD OUT in less than 24 hours.
Preparations will soon begin for the 20th Annual Tbaytel Motorcycle Ride for Dad, which falls on June 20th, traditionally the Saturday before Father's Day. This event has always been an exciting day of food, friends, and fundraising, kicking off the day with the impressive "Roar for the Cure" parade.
This event is enhanced with the Father's Day 50/50 draw with tickets going on sale in the next few weeks.
In the fall we present the always-inspiring Tbaytel Luncheon of Hope. This event has become a time honored tradition and is attended by over 400 guests each year.
There will be a second Save a Heart Car Raffle kicking off in September, in support of Our Hearts at Home Cardiovascular Campaign, courtesy of the Witiluk family and Balmoral Park Acura.
Our grand finale, finishing off the year, is our annual gala: the Resolute Save a Heart Ball which seems to be gathering momentum with a record-breaking attendance of 455 last year and an amazing amount of funds raised supporting the Our Hearts at Home Cardiovascular Campaign.
For 2020, we strive to make our signature events better by adding fresh and interesting changes that appeal to more attendees and guarantee a great experience.
It's impossible to list all the wonderful and inspiring community events that take place throughout the year. The Special Events department are extremely grateful for the support we receive throughout our region. Each week there is at least one – and often several – community initiatives supporting the Health Sciences Foundation, from bake sales to head shavings to marathons. Fundraisers are able to designate their proceeds to a specific fund, including one of our specialty funds (Northern Cardiac Fund, Northern Cancer Fund, or the Health Sciences Discovery Fund) or any other area of care that they are passionate about.
When we report a dollar amount raised at our events – often seen on the infamous "big cheque" photo – we have already accounted for our expenses. In other words, every dollar on that big cheque is dedicated to supporting and improving healthcare in Northwestern Ontario.
Thanks to the hard work of our planning committees and volunteers, along with the generous support of the community, event attendees, and sponsors, these events raise hundreds of thousands of dollars every year. We are proud to say that 100% of what's raised stays in Northwestern Ontario to fund vital medical equipment right here at home.
Besides planning a fundraiser or attending one of our events, you can also support the Health Sciences Foundation by joining a Committee or volunteering. It takes a lot of work and hours to plan and execute a successful event, but the results are extremely rewarding. Being a part of a successful group of dedicated volunteers will not only broaden your appreciation of the value of the Foundation but will be a challenging and fun opportunity. If you have an idea for an event or would like to learn more about how you can become involved, contact Katelyn Fletcher, Community Engagement Intern at 345-4673 or info@healthsciencesfoundation.ca.
---
Our Signature Events - Mark Your Calendars!