New Hope for Men Suffering from Prostate Cancer Side Effects
Published Saturday, February 15, 2020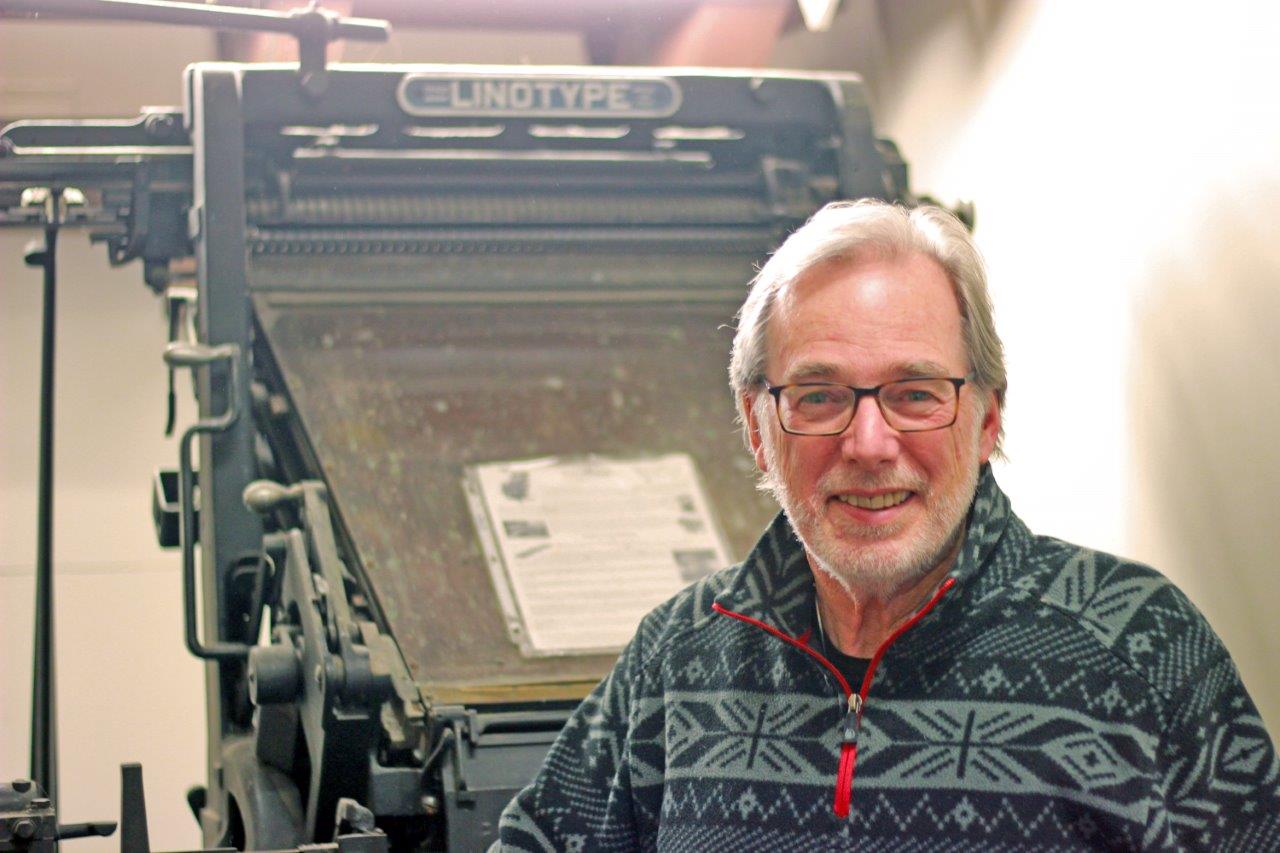 Long-time Chronicle-Journal editor Ian Pattison, now retired, was the first patient in the world to undergo a specialized procedure developed in Thunder Bay.
---
Revolutionary New Procedure Pioneered in Thunder Bay
by Graham Strong
Prostate cancer treatment including surgery and radiation can be devastating to the body, leading to many side effects including problems urinating.
"I bounced between total incontinence to complete blockage," said Ian Pattison, who suffered with the condition for 13 years. "But then, I met Dr. Shahrour."
Dr. Walid Shahrour, one of the new urologists at the Thunder Bay Regional Health Sciences Centre, is bringing hope to many men in Northwestern Ontario. He pioneered a revolutionary new operation for prostate cancer survivors – and Pattison was the first in world to receive it.
"He said, 'This procedure is going to change your life.' And he was absolutely right," Pattison said.
Pattison was diagnosed with prostate cancer in 2005. He underwent surgery to remove his prostate followed by radiation treatment. Unfortunately, the treatment led to urethral damage, a common side effect. The sphincter that holds back urine at the bladder was destroyed. The urethra itself would repeatedly scar over until Pattison was completely blocked. He estimated he had to go to Emergency a dozen times – almost once a year – for a catheter and to get the scar tissue scraped.
"Men who have to go through post-prostate cancer issues – it's awful. It can ruin your life and take over," Pattison said.
Dr. Shahrour is a urologist specializing in reconstructive surgery. He wanted to eliminate urethral scarring.
"Patients who experience urination problems are miserable," Dr. Shahrour said. Blockages occur in part because the urethra is a thin tube. Even minimal scarring can disrupt the flow.
Dr. Shahrour answer was to widen this tube using some tissue from the patient's cheek. The skin graft is then attached to the pubic bone, giving it a firm base. It's this last step that was most revolutionary.
"Nobody else thought about attaching to the bone. And it works. The graft was able to get the blood supply from the bone, and the urethra became a much wider connection."
In theory, this widening of the tube should prevent scar tissue from building up. However, Dr. Shahrour said he will have to follow patients for at least two years to confirm results.
"The two-year follow-up is important. If patients are still doing well after two years, it will show the procedure is successful."
Pattison had his procedure 18 months ago and so far there aren't any signs of blockage. In Pattison's case, Dr. Shahrour recommended an artificial urinary sphincter (AUS). This is like a mechanical cuff that closes the urethra preventing incontinence. A small pump in the scrotum opens up the cuff allowing the person to urinate normally before closing again automatically.
"It works perfectly – I couldn't be happier," Pattison said.
The side effects of prostate cancer treatment can change people's lives. You can help change them back. Donate online at healthsciencesfoundation.ca/donate-now or call our Donation Centre at (807) 345-4673 and simply designate your gift to the Urology Fund.