The Equipment That Has Saved So Many Hearts Needs Our Help
Published Monday, February 27, 2023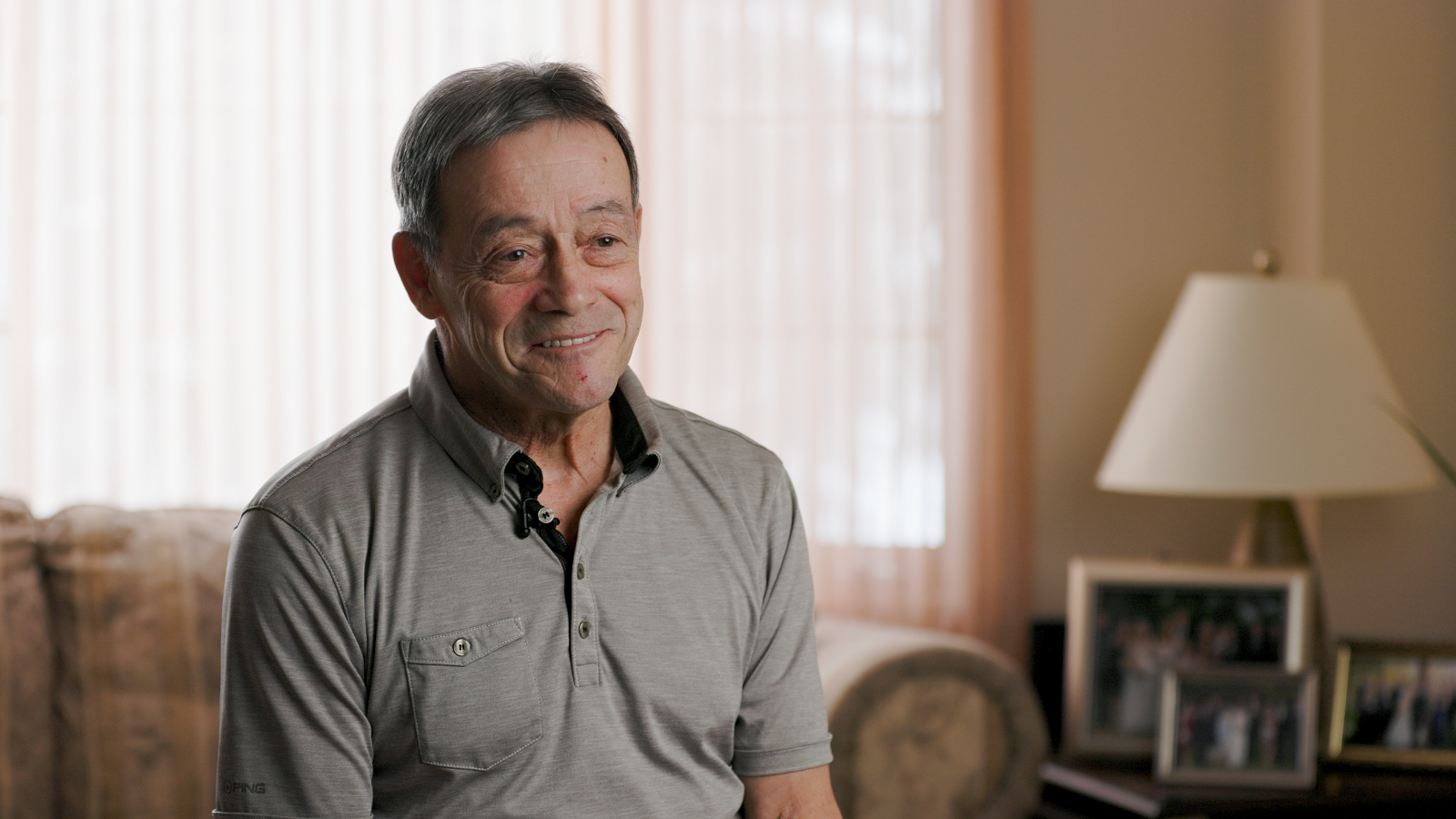 by Graham Strong
Paul Carr knows as well as anyone how vital the Cardiac Cath Lab Suite is for closer-to-home cardiac care. The former Lakehead University professor took up road biking in his retirement years and felt in great shape. That's part of the reason why, while riding up one particular hill, he dismissed his chest pains as indigestion. When he went golfing later, he experienced similar pains pushing his golf bag up a ridge. Eventually, he decided to go to the Emergency Department to get himself checked out.
Tests confirmed the worst: Paul had experienced a heart attack.
"I was very, very surprised... I never thought it would be me!" Paul said. His doctor confirmed that he didn't have any risk factors for heart disease. "I was fit, I didn't smoke, and I ate well."
But still, there he was. Fear and doubt started to creep in where just days before he felt almost invincible.
"I can clearly remember thinking, 'I've got lots of life left to live, and I still have kids in school.'"
Paul needed a stent to open up an artery – and he needed it quickly in case another heart attack came on. Luckily, with two Cardiac Cath Lab Suites and an expert cardiac team at the Thunder Bay Regional Health Sciences Centre, he was able to get the procedure right away.
"We are extremely fortunate to have the level of care we have in our community," he said. "I was worried, emotional, and wasn't myself. Even then, I was treated with such caring. I consider myself very fortunate to have been given a second chance."
Now, the Cath Lab Suite that saved Paul Carr's heart and so many others needs replacing. Without it, some patients would have to travel to Toronto or elsewhere for care. When time is heart muscle, that's unacceptable.
"If the patient has a blockage, the faster we can treat that blockage with angioplasty, the less heart muscle will be damaged," said Dr. Andrea MacDougall, an interventional cardiologist and Medical Program Director of the Cardiovascular Sciences Program at our Hospital. "Treating patients here instead of flying them to Toronto means they will recover faster and have a better chance at full recovery.
"We need to replace the Cath Lab Suite soon so that we can continue to provide 24/7 care for heart attack patients from Thunder Bay and across the region," Dr. MacDougall said.
In fact, with your help, it will be more than a replacement. Technology has progressed since that unit was installed about 16 years ago. The new Cardiac Cath Lab Suite will take images faster, new software will help make those images sharper, and lower doses of X-rays means safer imaging for our patients. Plus, the new unit will have advanced features for more complex procedures including cardiac surgery – something that's on the horizon at the Health Sciences Centre.
With an average of 2,500 angiograms, 1,100 angioplasties and 250 pacemaker insertions annually, your donation today isn't just helping purchase equipment. You're helping save hearts. Please donate online right now at HealthSciencesFoundation.ca/Cardiac or call (807) 345-4673. Let's ensure that our cardiac patients can still get the closer-to-home care they need, 24/7, right here in Thunder Bay. Thank you!