Message from Kyle Shaen
Published Thursday, February 18, 2021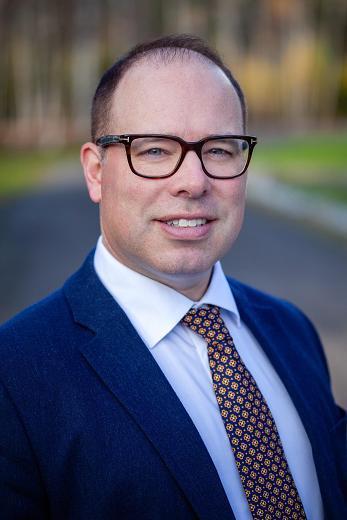 Chair, Board of Directors, Thunder Bay Regional Health Sciences Foundation
The Thunder Bay 50/50 jackpot draw has taken a life of its own.
When I talked in last month's message about how we wanted to create an exciting new event for donors, we had no idea it would be this popular. As of this writing, the jackpot sits at over $571,000 – a life-changing amount for some lucky person. With the Grand Prize draw next week on February 26, who knows how high it will get?
The Thunder Bay 50/50 will also literally be life-changing as well for our many, many patients who benefit from the funds raised in support of the Thunder Bay Regional Health Sciences Centre. Local, closer-to-home healthcare is always our primary goal. We've seen over the years how bringing more healthcare services to Northwestern Ontario has reduced travel for thousands of patients. As we speak, we're building a new Cardiovascular Surgical Program that will allow for more heart surgeries right here in Thunder Bay.
Vascular surgery is an important first step – and is critical to healthcare in its own right. This month, Dr. Matthew Ingves wrote to our donors on behalf of the Thunder Bay Regional Health Sciences Foundation about the importance of having vascular surgeons like him here. In emergency situations, they have the extra training and expertise needed to repair blood vessels after a serious injury. When every moment counts, it's so important to have those trauma services within our region. Otherwise, patients would have to be flown to Toronto and elsewhere for care.
Of course, we wouldn't have that level of care here in Northwestern Ontario without the generous support of our community. That's why I'm so excited about the success of Thunder Bay 50/50. During a pandemic year when so many of our special events have been reduced or cancelled, it's heartening to see Thunder Bay 50/50 become an instant hit in support of our patients.
If you haven't gotten your ticket yet, make sure you get yours online at ThunderBay5050.ca before 11:59pm (Eastern) on Thursday, February 25, 2021. Thunder Bay 50/50 will be running monthly, with the grand prize draw the last Friday of every month, so keep an eye on that website to watch the jackpots grow!
Thanks once again for your support of Thunder Bay 50/50, the vascular surgical program, and all closer-to-home care. Wishing you all the luck for the jackpot!
Kyle Shaen
P.S. – A quick congratulations to Miranda Couch and Kari Campbell - our Early Bird winners of $500 each!