Message from Kyle Shaen
Published Wednesday, February 26, 2020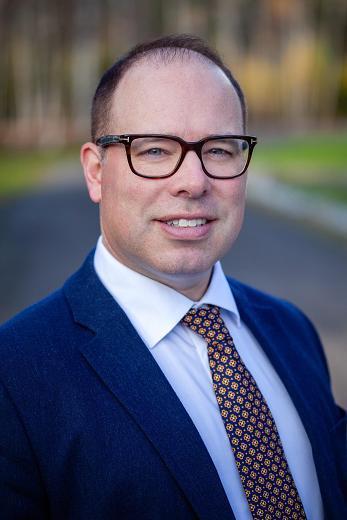 Kyle Shaen, Chair, Board of Directors, Thunder Bay Regional Health Sciences Foundation
---
February is Heart Month, as I'm sure you know. This year, Heart Month is extra special for the Thunder Bay Regional Health Sciences Foundation. That's because we're in the middle of the Our Hearts at Home Cardiovascular Campaign, raising funds to bring full cardiovascular surgical services to Thunder Bay. Yes, that means "open heart surgery" including bypass surgery – that's the one we're all familiar with. It's an important part, but there are also other incredible benefits to this surgical program that you may not be aware of.
Take vascular surgery. It plays a crucial role for patients, literally saving life and limb.
Orthopaedics is one example. Did you know that Northwestern Ontario has the highest amputation rate in the province? It's three times the Ontario average. Distance to services is a major reason. Often, patients cannot or do not want to travel to southern Ontario to get the vascular surgery they need to save their leg, choosing amputation instead. We believe it's not a choice that any patient should have to make.
Renal is another example. For many patients who need dialysis, vascular surgery gives them an opportunity to get an AV fistula. This makes dialysis easier and safer with less chance of infection and greater freedoms such as exercising in the pool.
Patients who need trauma care will benefit as well. Major injuries such as those sustained in car accidents often require repair of major arteries in the body. Generally speaking, vascular surgeons who specialize in this area provide better outcomes for patients including fewer amputations and complications.
Lives – and limbs – are being saved today, thanks to the vascular surgery services we have brought to our Hospital already. And those services are here because of you. I am continually humbled by the generosity our community shows when it's needed most. So many companies, families, and individuals have realized the importance of bringing cardiovascular surgical services here to Thunder Bay, and made their contribution to the campaign.
People have been incredibly generous. But we need your help to get over the finish line.
This Heart Month, please consider giving a donation to the Our Hearts at Home Cardiovascular Campaign by calling (807) 345-4673. You'll be helping save life and limb too.
Thank you!
Kyle Shaen