The "Heart" of Our Cardiac Program Needs Replacing
Published Tuesday, February 15, 2022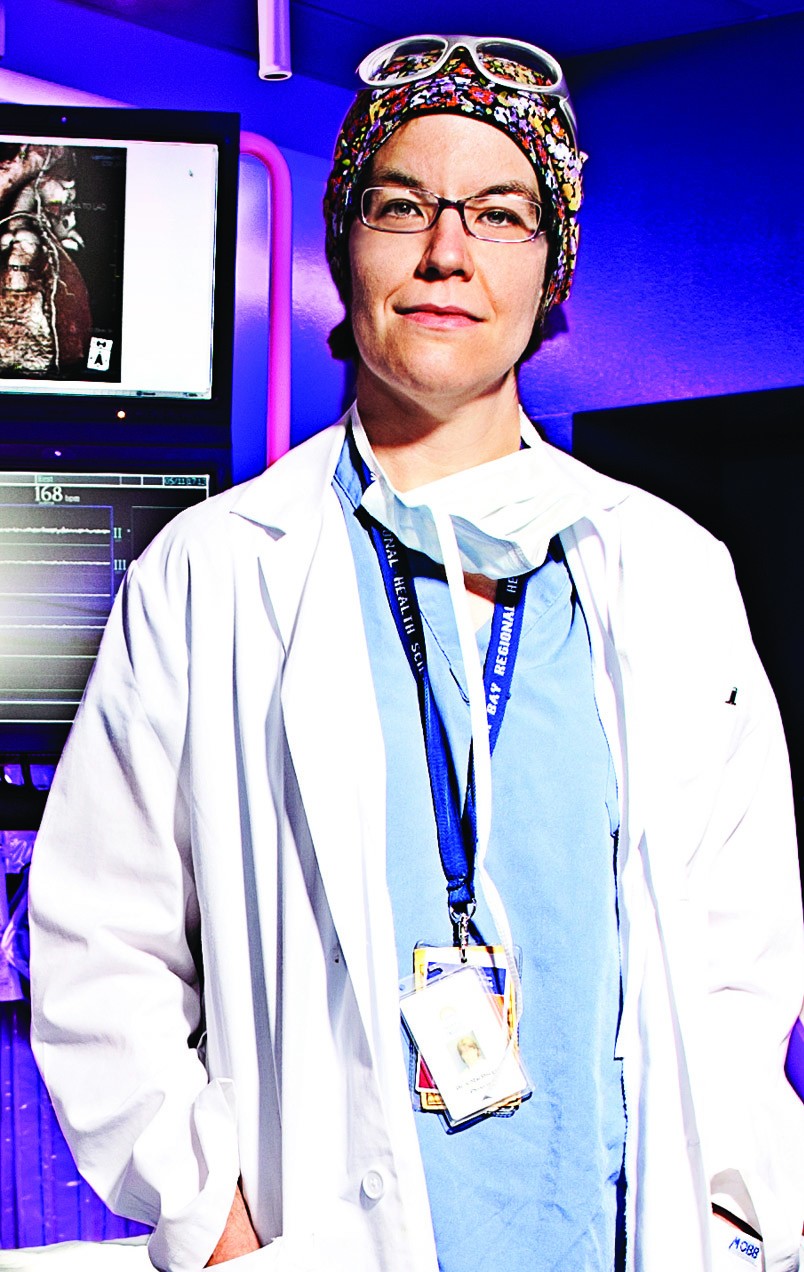 by Graham Strong
It's a piece of equipment so vital to cardiac care that it's been called the "heart" of the Cardiovascular Sciences Program. And now, it needs replacing.
A Cath Lab Suite is a system of precision X-ray imaging equipment. The system includes the C-arm along with a viewing console and control panel to rotate and position the C-arm. This versatile suite helps with many cardiac diagnostic and treatment procedures from angiograms and pacemaker insertion to angioplasty. Without this equipment, the Thunder Bay Regional Health Sciences Centre would have to send patients to southern Ontario or elsewhere for many of these often life-saving services.
Of course, residents in Northwestern Ontario know about that. There was a time when everyone had to travel for angioplasty. When time is muscle, every delay in care can have an impact on patient outcomes.
Dennis Boyd understands that as well as anybody. As an EMS professional in Dryden, he saves the lives of heart attack patients all the time. But he also has his own firsthand experience. In 2014, he had a cardiac arrest himself, and was rushed to one of the two Cath Labs in Thunder Bay for angioplasty to remove three complete blockages including one in the "widowmaker" artery. The Cath Lab Suite helped guide interventional cardiologists to the blockages using live-image X-rays.
"If they didn't have angioplasty in Thunder Bay, I really don't think I would have made it all the way to southern Ontario. I really don't," he said.
Today, one of the Cath Lab Suites needs replacing. It is still working at the moment, but breakdowns are becoming more frequent leading to delays. At some point, parts will no longer be available and it will be broken for good. Obviously, staff at the Hospital's Cardiovascular Sciences Program want to replace it long before that happens.
"We need to replace the Cath Lab Suite soon so that we can continue to provide 24/7 care for heart attack patients – people like Dennis – from Thunder Bay and across the region," said Dr. Andrea MacDougall, an interventional cardiologist and Medical Program Director of the Cardiovascular Sciences Program at the Hospital.
She added that the new suite wouldn't be a simple "replacement." The new unit will take better images of the heart faster, new software will make those images even sharper, and lower doses of radiation for the X-rays will make every procedure safer for our patients. Plus, the new unit will have advanced features for more complex procedures including cardiac surgery.
This February is Heart Month – and you can help us mend the breaking heart of our cardiac program!
Please donate online right now at HealthSciencesFoundation.ca/Cardiac or call (807) 345-4673. Your donation will help us replace and upgrade this vital piece of equipment to ensure cardiac patients can still get the closer-to-home care they need, 24/7, right here in Thunder Bay.
Your gift today will save lives. Thank you!