Braving the Cold this Winter
Published Tuesday, January 11, 2022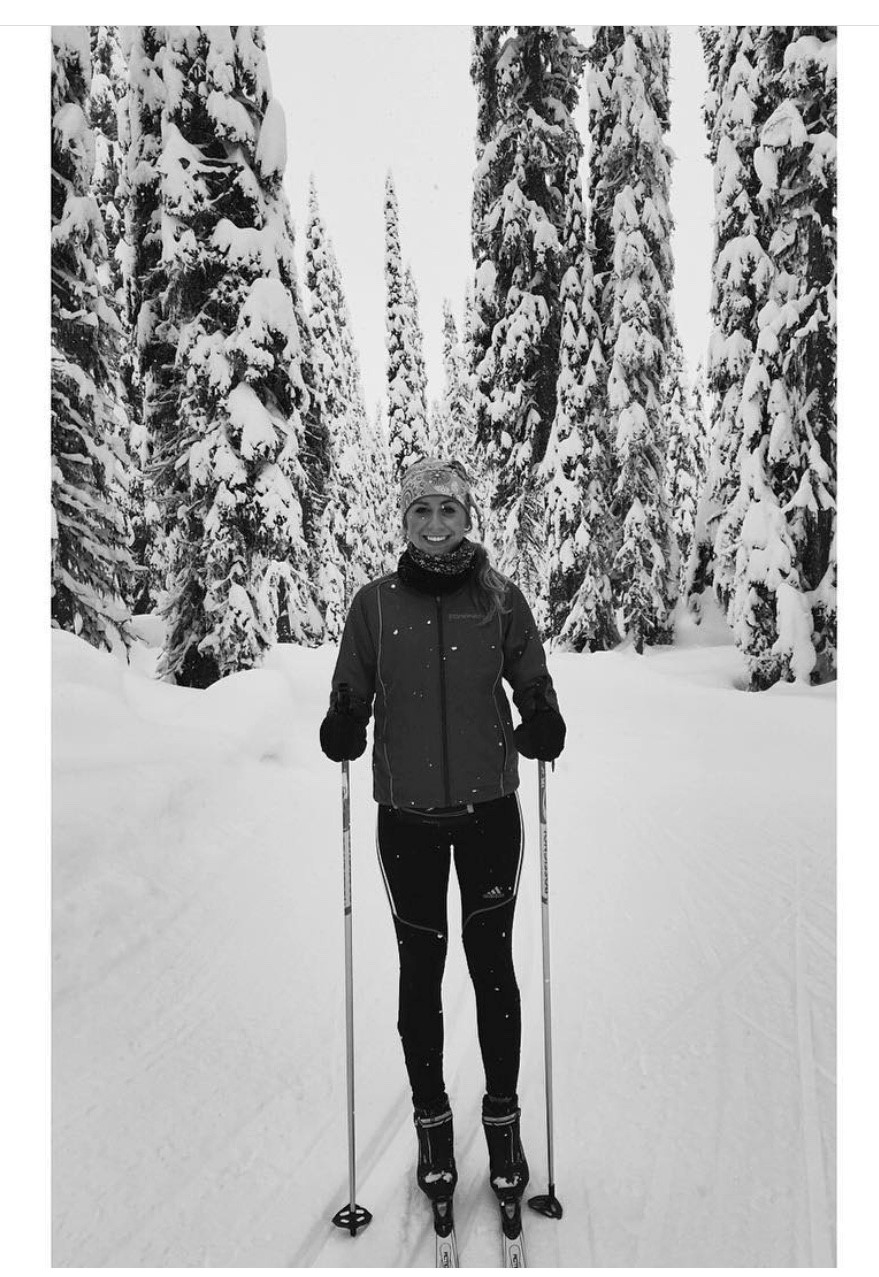 Marielle Henderson (Hospital Elder Life Program Coordinator) began cross country (skate) skiing when she moved back to Thunder Bay a few years ago as a fun way to enjoy the outdoors and get a great workout while doing it. It also contributes to her wellness by keeping her physically fit and gives her a sense of inner peace while she is on the trail surrounded by snow covered trees and chirping birds. If you are looking for something fun to do this winter, Marielle encourages everyone to get out and try cross-country skiing.
---
By Caitlund Davidson, Prevention and Screening Clinical Services
As the temperature drops, many of us welcome the opportunity to cozy up on the couch to watch the best shows on Netflix. However, the cold weather doesn't mean you need to stop doing outdoor activities. Getting outside in the winter can be just as fun as in the summer, but be sure to dress for the weather and keep hydrated. Checking the weather conditions and the wind chill before heading outside will help you to plan ahead and dress appropriately. Dressing in layers and wearing a hat and mitts will help keep you warm when being active outdoors.
During the winter months the days are shorter and the temperatures are lower, often making it difficult to find the motivation to get outside. However, if you are brave enough to face the cold, outdoor winter activities have many health benefits. Exposure to the cold causes our bodies burn more calories and use more energy to help maintain our core body temperature. Brave the cold this winter by trying some of these outdoors activities:
Winter Running: Running outdoors doesn't have to stop in the winter. Having the right equipment is important for your safety and comfort, and will enhance your exercise experience. Make sure you wear good running shoes that will keep your feet warm and have gripped bottoms to prevent falls.

Winter Camping: If you love camping in the summer, why not try it in the winter? Winter camping is just as beautiful and can be just as enjoyable with the proper equipment and clothing. Start small and try it out for one night to see how you like it.

Skiing and Snowboarding: Embrace the snow with downhill skiing or snowboarding. If downhill isn't your thing, try cross-country skiing. It's a great way to workout while enjoying nature.

Ice Fishing: Try fishing in the winter to get some vitamin D and enjoy a day outside while (hopefully) catching fish. Wear your snow pants and a heavy jacket as it can get windy and cold on the lake.