Employee Donor Spotlight: Madeline
Published Tuesday, January 11, 2022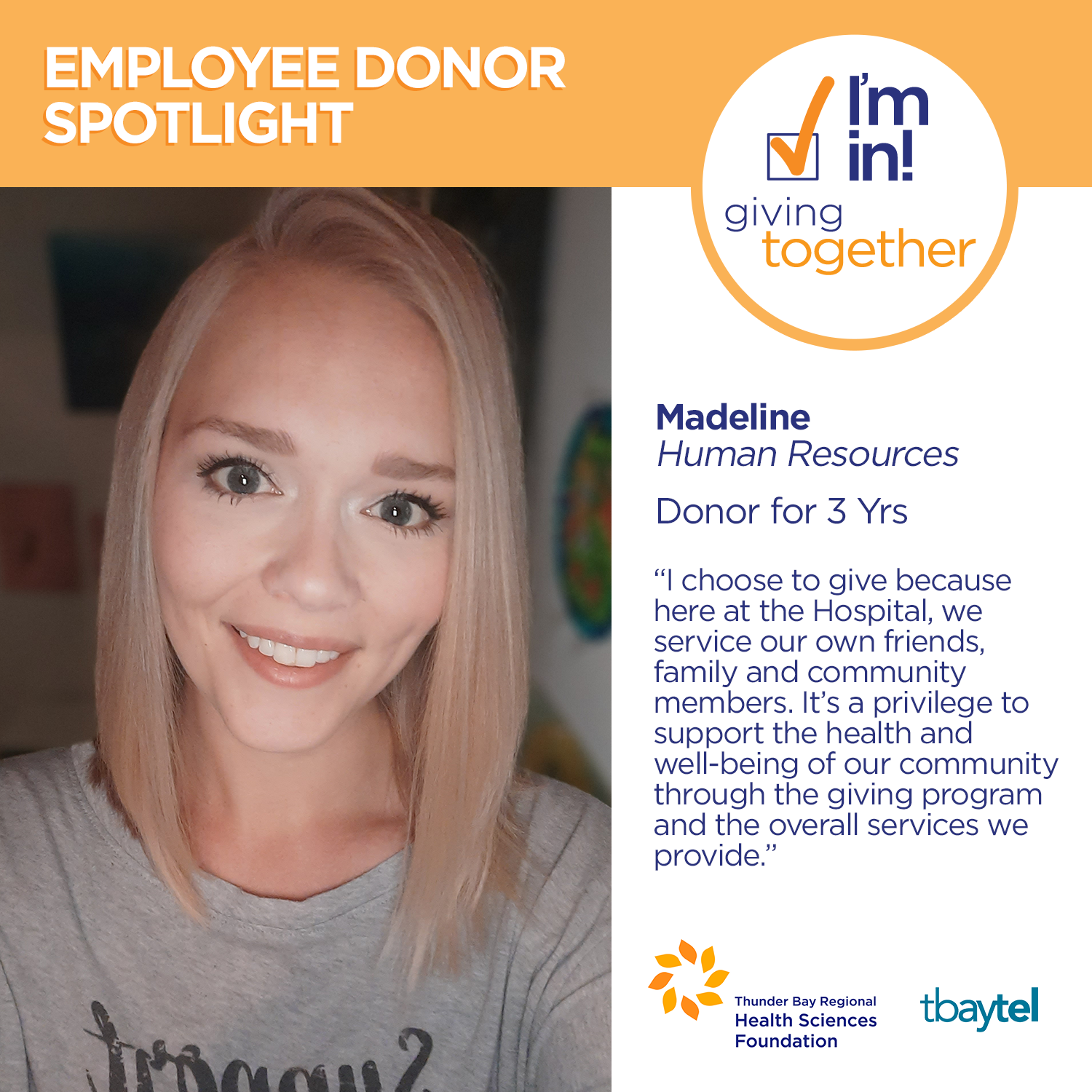 Today we're shining the Employee Donor spotlight on Madeline from Human Resources, who's been donating for 3 years!
"I choose to give because here at the Hospital, we service our own friends, family and community members. It's a privilege to support the health and well-being of our community through the giving program and the overall services we provide." says Madeline.
Thank you, Madeline!
Employee Donors are Thunder Bay Regional Health Sciences Centre staff who donate through payroll deductions, helping to fund Hospital equipment in the area that means the most to them. Their dedication to better local healthcare is shown in both the hard work they do and their donations. Thank you to Tbaytel, who matches annual Employee Donor contributions up to $7,500!
If you're a Hospital employee you can sign up, too! Learn more at www.healthsciencesfoundation.ca/imin