Message from Kyle Shaen
Published Monday, January 25, 2021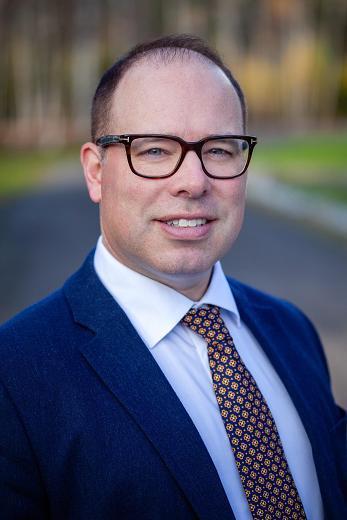 If COVID had to happen, I'm glad it came during a time when technologies make it easier for us to connect with one another. Although digital engagement apps like Zoom and FaceTime may not completely replace face-to-face meetings with family, friends, and the community, connecting virtually is infinitely better than not being able to connect at all.
The Thunder Bay Regional Health Science Foundation wants to take full advantage of those virtual connections too. Torin Gunnell, a digital media expert and graduate from Lakehead University, recently joined the team as the Digital Engagement Assistant to help the Health Sciences Foundation manage these new forms of communications. He will work closely with the team to ensure that we can keep connected with donors and the community.
As you know, the pandemic continues to cancel our most popular, in-person, fundraising events. That's why the team is working hard to create exciting new events that we can host virtually. The recently introduced Thunder Bay 50/50 draw will allow our community to participate in a fun, online event that will improve healthcare for our patients.
Tickets for the first draw are now available online (thunderbay5050.ca). You can buy 5, 30, or 150 different numbers with net proceeds going to support the highest priority equipment needs for the Thunder Bay Regional Health Sciences Centre. The jackpot, which is growing progressively, will be drawn February 26, 2021, with new monthly draws after that. There are also two Early Bird draws on January 29 and February 12, so it's worth buying your tickets early!
Once again, I want to thank you and everyone in Northwestern Ontario for your support during 2020. It's been a challenging time – though it's those challenges that have brought out the best in people. I truly hope 2021 will be a better year for us all. Our 50/50 draw will certainly make it a year to remember for many lucky winners. Really, we'll all win because net proceeds will support better healthcare for all of us.
The pandemic cancelled many things in 2020, but one thing that can't be cancelled is quality healthcare. Please continue to support the Foundation when our patients need it most! Your donations are still gratefully accepted at www.healthsciencesfoundation.ca or by calling (807) 345-4673.
Thank you,
Message from Kyle Shaen
Chair, Board of Directors, Thunder Bay Regional Health Sciences Foundation