Let the Games Begin!
Published Tuesday, July 28, 2020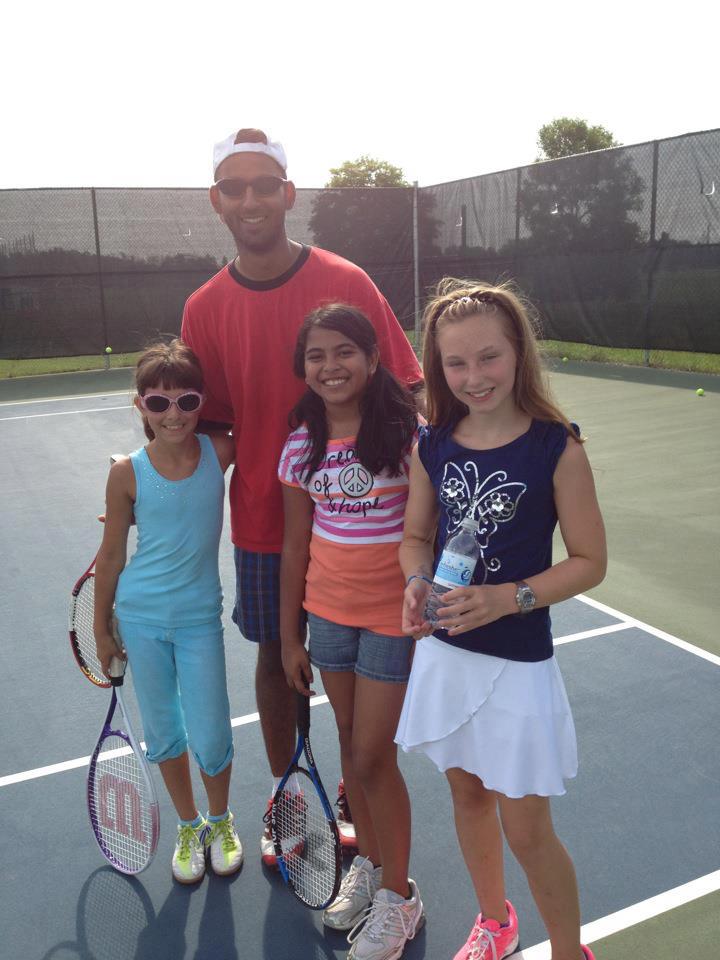 Staff Feature: Imran Malik (Clinical Research Development Coordinator, Thunder Bay Regional Health Research Institute): Imran plays tennis with his brother three times per week in the summer to stay in shape, spend time together, and relieve stress at the end of the day. "I've played and coached sports my entire life, and I think it is important to try and find an enjoyable way to be physically active so you're not thinking about the exercise itself but enjoying the moment," he said.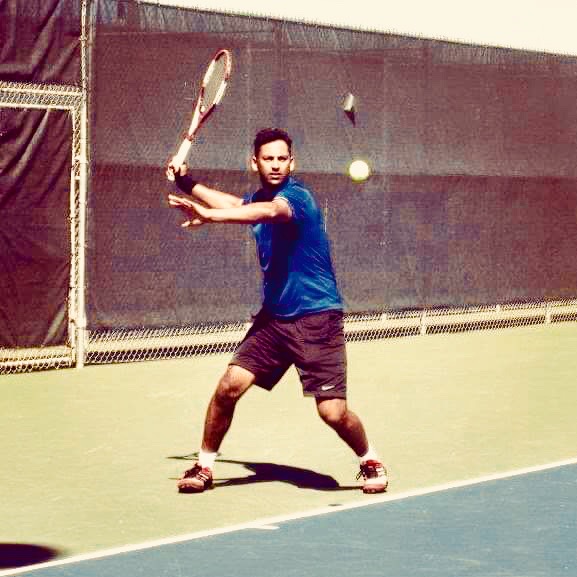 ---
By Vanessa Masters, Prevention and Screening Services
Backyard games can range from being planned and organized to learning and adjusting on-the-fly. Regardless of how organized they are, backyard games are a great way to engage people of all ages in your household. Additional benefits of backyard games include increased creativity, social skills, physical activity and getting fresh air.
There are a ton of games that you can play with your own family. Get in the spirit of the games and organize your own backyard Olympics! Here's how to get started:
Decide how many people are playing to determine the teams and the number of games that can be played. It is also important to think about the age and physical ability of the participants so that the games are challenging but not unmanageable.

Choose your games. Try bean bag toss, bocce ball, hula hoop, ladder ball and more! You can try searching for games online for some inspiration or you can make up your own games as a family. The important thing is to make sure everyone is aware of the rules before you start.

Create team names. It's fun to create a team name or even an individual superhero name if people are participating solo. (Bonus points if you want to create a flag or anthem as well!)

Have opening and closing ceremonies. Like any major event, it's fun to have a kick off and closing event. Try a mini parade to kick off the games and close by having a healthy celebratory family dinner.

Hydrate! Make sure you have a rest station in the shade with plenty of water and healthy snacks to keep the athletes going. Make sure food isn't sitting in direct sunlight and use a cooler to keep fruits and vegetables fresh and the water cold.

Don't forget your hat and sunscreen! Wear a hat and apply sunscreen 30 minutes prior to being out in the sun, and reapply often. It's a good idea to have extra sunscreen at the rest station for people to re-apply throughout the day.
If you are wondering how to get started or are looking for a variety of alternate backyard games for different ages, visit https://www.countryliving.com/entertaining/g2477/outdoor-games-to-make-this-summer/.