Celebrating National Cardiology Technologist Day
Published Monday, March 2, 2020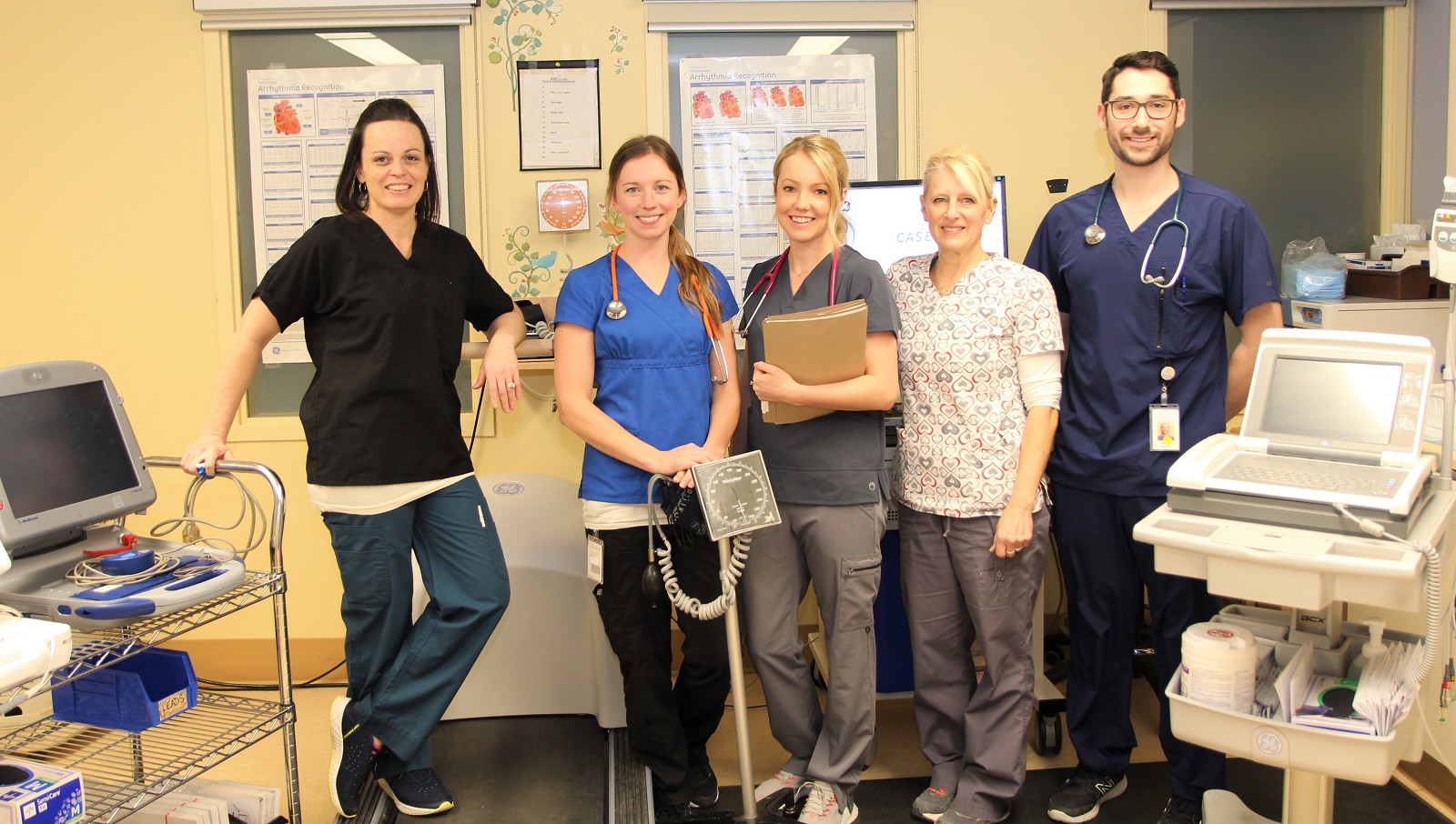 Dawn, Laura, Jamie, Carolyn, Dallon are some of Thunder Bay Regional Health Sciences Centre's Registered Cardiology Technologists and are an important part of a cardiac care team.
---
Cardiology Technologist Day is celebrated annually on February 14th to highlight the important role of the profession in the diagnosis and treatment of heart arrhythmias and heart disease.
Registered Cardiology Technologists (RCT) are a specialized group of educated health care professionals who work with Cardiologists and Internal Medicine specialists. They perform a variety of non-invasive cardiac diagnostic tests such as Electrocardiograms, Exercise Stress Testing, Holter monitoring, and cardiac device monitoring and programming.
To many patients, RCTs are the front line workers and friendly faces they see when receiving care for heart disease. To become an RCT you must first complete a CSCT approved Cardiology Technology program and successfully pass the CSCT National Exam. There are many schools across the country with multiple delivery methods to suit most everyone's situation. Mohawk College offers a 2 year program and both BCIT and Stenburg College offer online options for those who want to work while taking the program. Upon receiving your diploma from an approved program, you then become eligible to attempt the CSCT Certification Exam. The exam sittings are held twice a year, in April and September.
RCTs are in high demand and Thunder Bay Regional Health Sciences Centre is willing to do on the job training for those enrolled in an online program. To learn more about joining our Hospital's team, please visit www.tbrhsc.net.