Peanut Butter Granola
Published Tuesday, March 8, 2022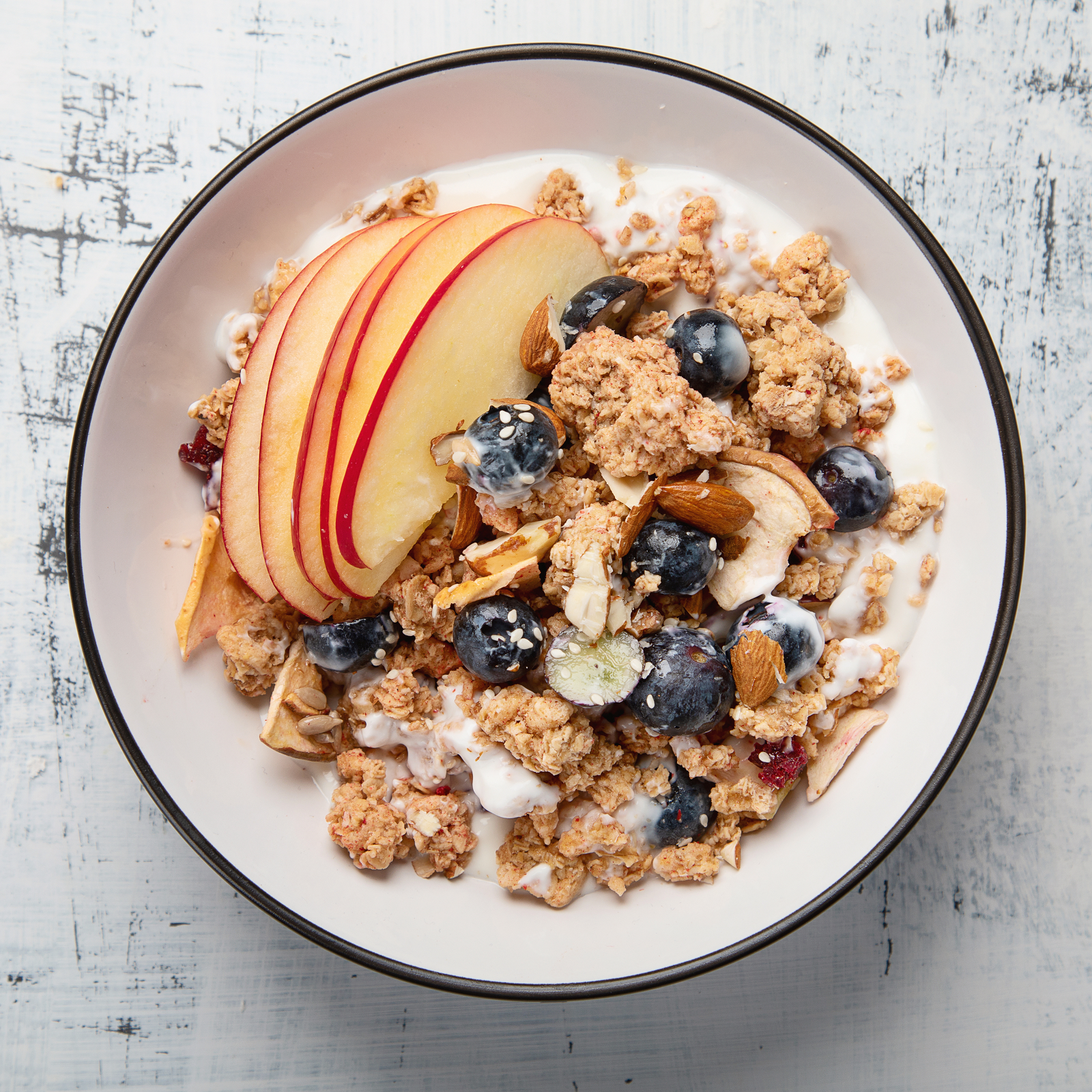 Submitted by Becky Ross, Registered Pharmacy Technician, Pharmacy
Ingredients:
3 cups large flake oats
2 cups pecan pieces
1 cup slivered almonds
1/2 cup pumpkin seeds
1 tbsp cinnamon
1/2 tsp salt
1 cup peanut butter
1/2 cup maple syrup
2 tsp vanilla
Instructions:
Preheat oven to 325 F.
On the stovetop or in the microwave, heat peanut butter, vanilla and maple syrup until smooth.
Add smooth mixture to dry ingredients and mix thoroughly.
Spread out on parchment paper on baking sheet.
Bake at 325 F for 30-40 minutes, mixing every 15 minutes.
Turn off oven and let granola cool in oven for 20 minutes.
Enjoy with milk of choice, fruit, yogurt, add to trail mix, or on its own by the handful.
Recipe adapted from Amy Conrad, RNT
Healthy Eating Tip: Nuts and seeds are a great way to add healthy fats and fibre to your meal.