Thunder Bay Regional Health Sciences Centre Celebrates Nursing Week
Published Tuesday, May 24, 2022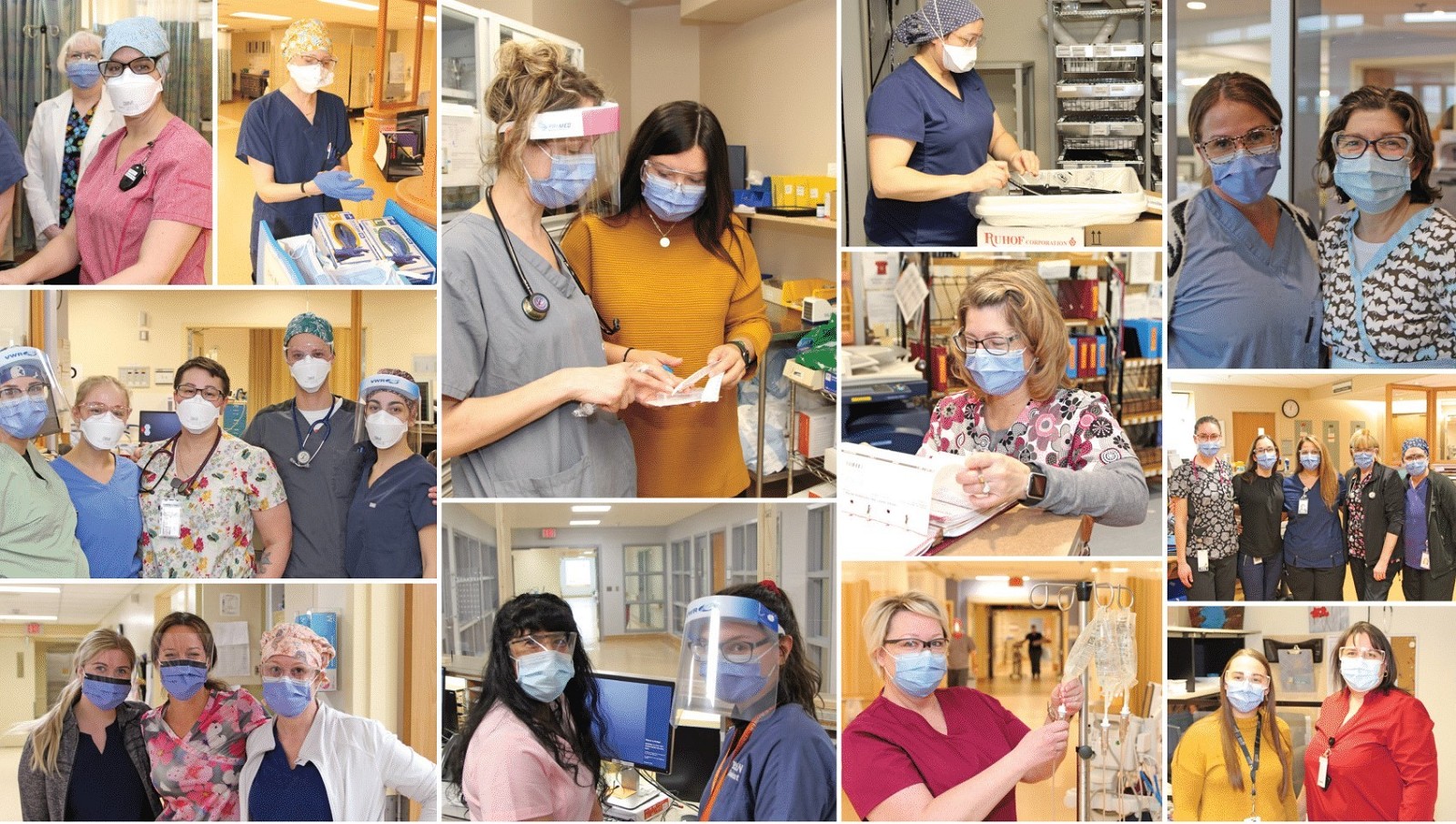 Thunder Bay Regional Health Sciences Centre Celebrates Nursing Week
By Marcello Bernardo
Nursing Week, which takes place May 9-15, coincides with Florence Nightingale's birthday (May 12) and is a week to acknowledge the dedication and achievements of nursing professionals. Thunder Bay Regional Health Sciences Centre (TBRHSC) is taking the opportunity to celebrate and recognize the vital role nurses play in making the patient experience better by delivering quality care in Thunder Bay and across Northwestern Ontario.
"Nurses are a fundamental part of health care in our community, a fact which has been underscored by the strength and resilience they have shown throughout the pandemic," said Dr. Rhonda Crocker Ellacott, President and CEO of TBRHSC and CEO of Thunder Bay Regional Health Research Institute, who started her career as a nurse at the Hospital 30 years ago. "I want to show my gratitude for their unwavering care and dedication to the health and wellbeing of our community, particularly over the last two years."
Nurses have been instrumental to TBRHSC's front line response to the COVID-19 pandemic. In addition to their direct patient care roles, many have taken on additional duties and responsibilities to help protect the health and safety of the community. For example, nurses are leading the testing at our COVID-19 Assessment Centre, administered hundreds of COVID-19 vaccines to Hospital staff and members of the community, and are constantly learning new and advanced skills to support our pandemic response.
"The passion that the nurses here at our Hospital have for their work is incredible," said Adam Vinet, Vice President, Patient Experience and Chief Nursing Executive, TBRHSC and Vice President, Cancer Care Services, North West Region. "They rise to every challenge, and are committed to providing quality care and advocating for every patient. This week we celebrate their hard work and their successes."
In recognition of the wide scope of duties nursing professionals have taken on during the COVID-19 pandemic, the Canadian Nursing Association (CNA) has identified this year's theme as 'We Answer the Call'. The theme provides opportunity to showcase the many roles that nurses play in a patient's health care journey. The pandemic brought to light the courage and commitment that nurses work under every day and highlights the important role that nurses play in our communities.