Meet Our Volunteers: Robert Scott Srigley
Published Monday, May 2, 2022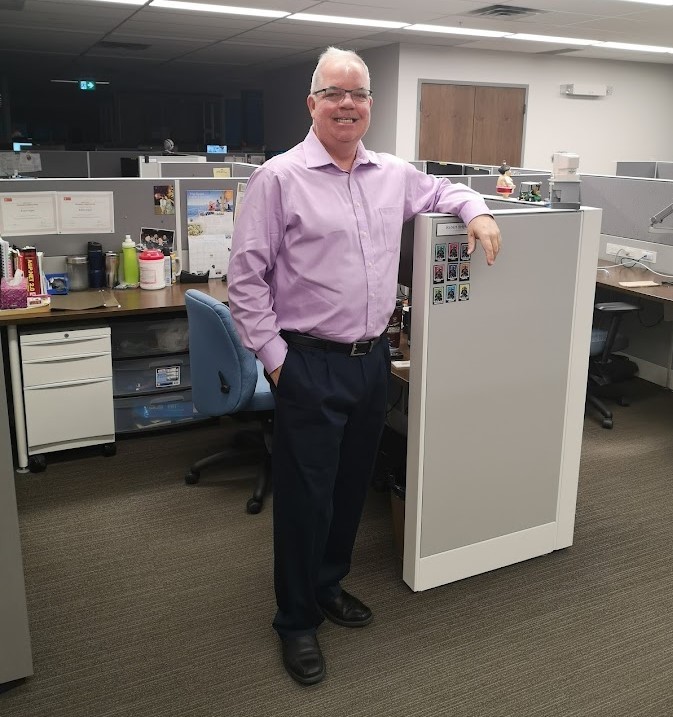 Robert Scott Srigley has been a Thunder Bay Regional Health Sciences Centre employee for 30 years and works in the Information Technology Department. He has also dedicated countless hours volunteering for the Thunder Bay Regional Health Sciences Foundation over the last seven years.
He is currently the Chair of our Employee Giving Committee and has been for the last four years. The committee of is a group of employees from different areas of the Hospital who work together to recruit new employee donors and conduct seasonal fundraising activities. Many employees donate though payroll deduction to the Employee Giving Fund, and the committee then chooses what pieces of equipment those donations will fund. When not working or volunteering at the Health Sciences Foundation, you can find him offering his technology expertise to the Northwestern Ontario Sports Hall of Fame for the last 25 years and counting.
Apart from volunteering, he enjoys, learning how to play the drums, cooking for his family and travelling. Rob's dedication to the Health Sciences Foundation has affected our community through helping to raise money for better healthcare in Northwestern Ontario and by helping put the tools needed in the hands of our medical professionals. We are very grateful to have Rob be part of our volunteer family at the Health Sciences Foundation.
Many other outstanding individuals volunteer their time with the Health Sciences Foundation. Their combined efforts help ensure the success of fundraising events and initiatives. Each volunteer is valued and celebrated as a champion of health care in our community.
The Health Sciences Foundation always requires volunteers to assist with many of our events, ticket sales and office duties. If you are interested and are able to spare some time to raise funds for patient care, please contact the Health Sciences Foundation's main office at (807) 345-4673 or email volunteers@healthsciencesfoundation.ca