Employee Donor Spotlight
Published Monday, June 6, 2022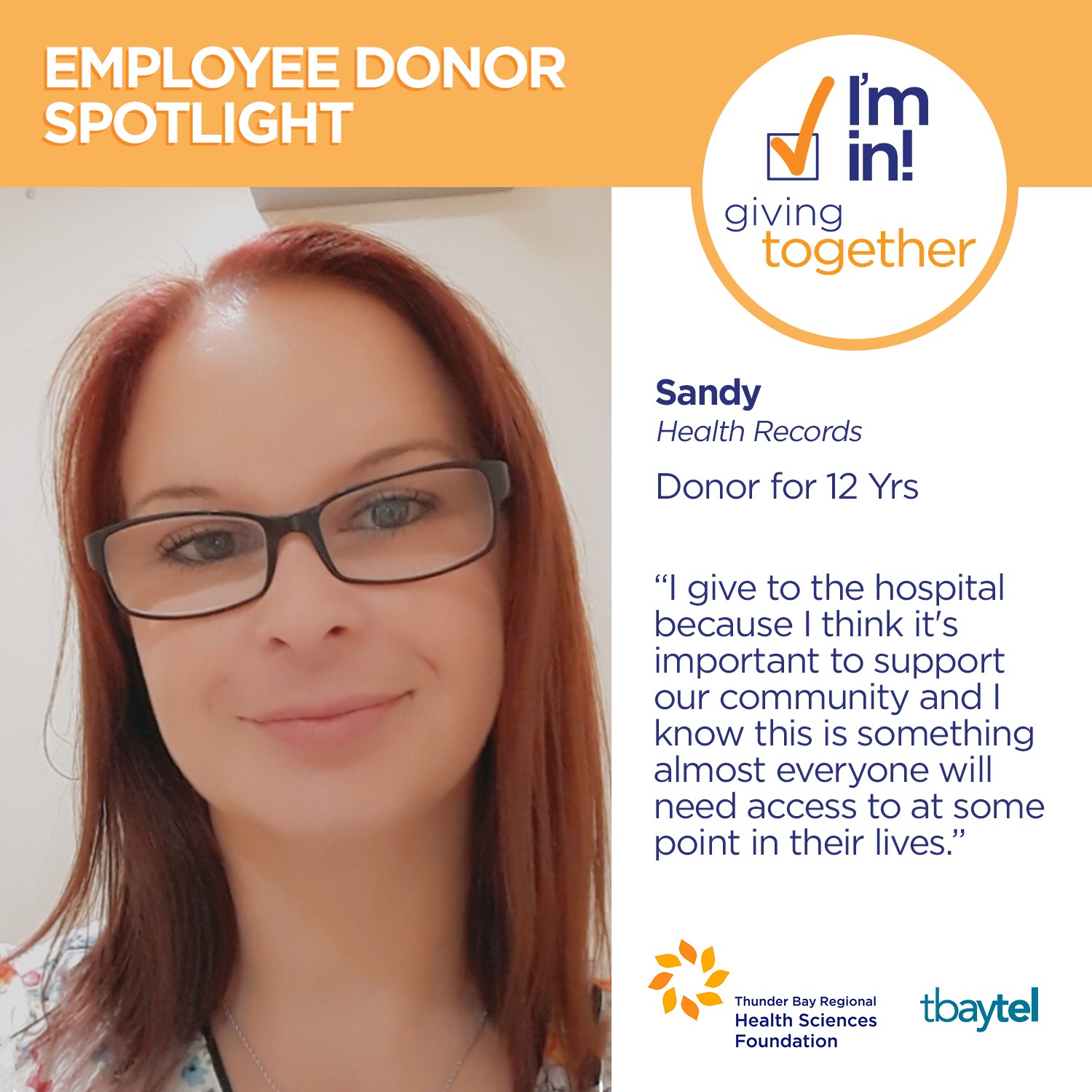 Employee Donor Spotlight
Today's Employee Donor spotlight is shining on Sandy from the Medical Records department, who's been a donating towards better healthcare for 12 years!
"I give to the hospital because I think it's important to support our community," she says, "and I know this is something almost everyone will need access to at some point in their lives."
Thank you, Sandy!
Employee Donors are Thunder Bay Regional Health Sciences Centre staff who donate through payroll deductions, helping to fund Hospital equipment in the area that means the most to them. Their dedication to better local healthcare is shown in both the hard work they do and their donations. Thank you to Tbaytel, who matches annual Employee Donor contributions up to $7,500!
If you're a Hospital employee you can sign up, too! Learn more at www.healthsciencesfoundation.ca/imin