Be the Change You Want to See in Our Community
Published Tuesday, November 12, 2019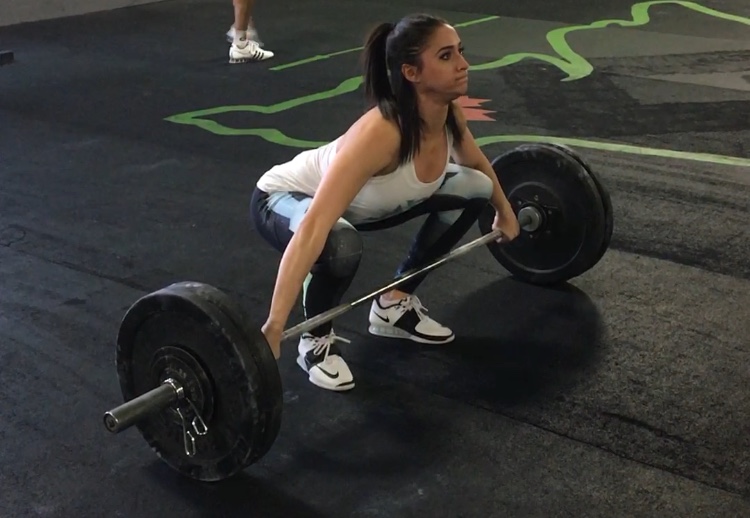 Staff Feature: Sabrina Felice, Safety Consultant, Occupational Health and Safety
---
By Vanessa Masters, Prevention and Screening Services
Did you know that being involved in our community plays a big role in our happiness? Studies show that strong social networks can have a significant impact on our quality of life, as they provide us with a sense of belonging.
Some of the social benefits of being involved in our community include: learning more about other cultures (as well as your own), learning new hobbies or skills from other people around you, and having a support system to rely on. Additionally, there are a number of health benefits that stem from being a member of a community. Lower rates of mental health illnesses, and reduced unhealthy behaviours like smoking and substance use concerns have been associated with stronger community ties, as well as, lower rates of cardiovascular disease, decreased risk of stroke and an increased overall sense of well-being.
Communities come in all shapes and sizes! Try getting involved in our community by trying one of these ideas:
If you don't have a ton of time to volunteer on a regular basis, visit volunteer-thunderbay.com for some short-term volunteer opportunities including special events. They also have a list of ongoing opportunities that you can be a part of.
Volunteer at Thunder Bay Regional Health Sciences Centre. There are a number of volunteer opportunities with a varying level of commitment at our Hospital that you can be a part of.
Check out the City of Thunder Bay's volunteer opportunities or other clubs within our city.
Help the Thunder Bay Humane Society or other local animal rescues! It is a great way to get involved with animals if you don't have the time or the resources to have your own pet. You can volunteer as a dog-walker or pet cuddler at many organizations.
Join an EcoSuperior Spring Up to Clean Up next spring or visit ecosuperior.org for other great initiatives!
Shelter House has a number of diverse roles for those looking to help the less-fortunate. If you don't have the time or aren't sure how to start, it can be as easy as buying some extra groceries and donating some food to the food bank.
There are many more! Do some research and give your time to something you care about. Thunder Bay has a number of clubs and organizations that are always looking for new members. Find something you love and reach out, you never know who you will meet.
Staff Feature
Sabrina Felice, Safety Consultant, Occupational Health and Safety
Sabrina joined a CrossFit gym four years ago and hasn't looked back since. "The CrossFit community is very unique. As soon as you join, you become part of a special family that motivates you to always do your best! The community also holds you accountable and encourages you to push yourself to new limits that you didn't think were possible!"
Squash and Quinoa Pilaf
Recipe by: Michele Lechkoon, Coordinator, Women and Children's Program
1 butternut squash, peeled and chopped
¼ cup olive oil
450g Brussels sprouts, thinly sliced
1 cup rainbow quinoa, rinsed
2 tbsp white miso paste
1 tbsp liquid honey
1 tbsp lemon zest
2 tbsp lemon juice
¼ tsp pepper
¼ cup cold water
¼ cup fresh parsley
½ cup roasted, unsalted almonds, coarsely chopped
1/3 cup toasted pepitas (pumpkin seeds)
1/3 cup red onion, minced
¼ cup dried cranberries
Preheat oven to 400°F. Line large baking sheet with parchment paper.
Toss squash with 2 tbsp of the oil; arrange as a single layer on prepared baking sheet. Roast squash until tender (about 20 minutes). Add Brussels sprouts to pan; roast 5 minutes.
In saucepan of boiling water, cook quinoa according to package directions.
Meanwhile, in a bowl, whisk together miso paste, honey, lemon zest, lemon juice, and pepper until smooth. Whisk in remaining oil and water until combined.
In a large bowl, gently toss together squash mixture, quinoa, miso paste mixture, parsley, almonds, pepitas, red onion, and cranberries.
*All content from this article can be found in our Hospital's 2019 Staff Health and Wellness Calendar. To date, the Calendar has featured over 300 staff members from all areas and disciplines of our Hospital, capturing the many ways they choose to stay healthy.