Thunder Bay Regional Health Sciences Centre recognized as one of the most improved Renal Programs in
Published Monday, November 16, 2020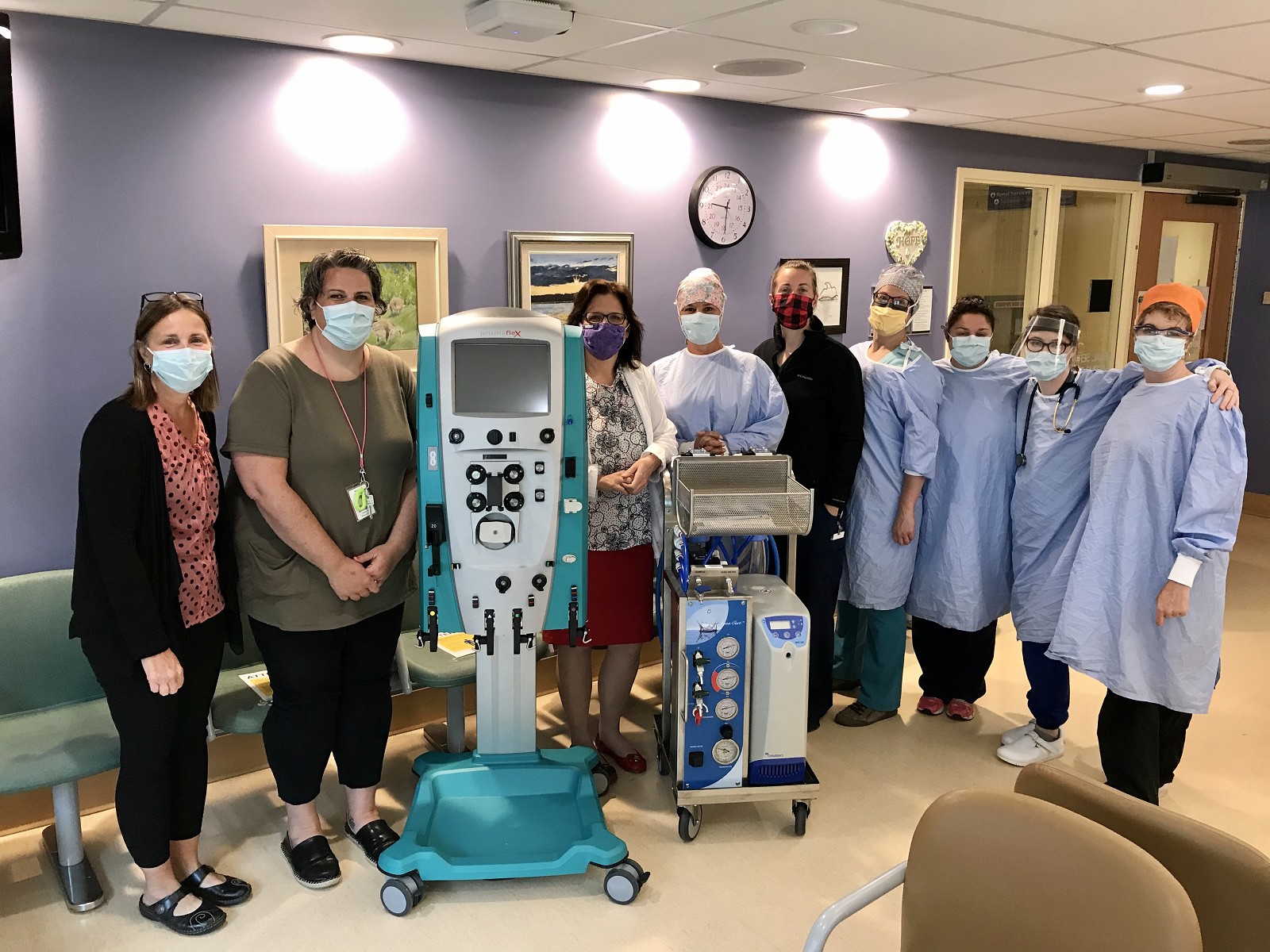 Thunder Bay Regional Health Sciences Centre has been recognized by the Ontario Renal Network (ORN) for being among the most improved Regional Renal programs in Ontario.

Our Hospital's Regional Renal Program achieved a high annual growth rate for the Home Dialysis Prevalence indicator. The program's last four quarters average rate grew by 4.2% during the 2019/20 fiscal year, which is the third highest annual relative growth amongst all programs in the province. The program also achieved its target of a last four quarter average rate of 28.5% for the 2019/20 fiscal year. This means that more renal patients in our region are receiving their dialysis care from home, resulting in improved quality of life.

"For the right person with chronic kidney disease, home dialysis offers many benefits such as a more flexible treatment schedule, independence, privacy, more dialysis (which means more toxins are removed so the patient feels better), and eliminates the need to travel for treatment," explains Mary Wrigley, Manager of the Regional Renal Program at Thunder Bay Regional Health Sciences Centre. "Although home dialysis is not appropriate for all patients, we are always strive to provide safe, quality care closer to home. I'm very proud of the great work and improvements that have been accomplished by our renal care team."

Our Hospital was also acknowledged for providing patients with excellent kidney care by meeting our year-end target for the Deferred Dialysis indicator, achieving a rate of 77.0% for the 2019/20 fiscal year. Clinical evidence has demonstrated that planned earlier initiation of dialysis does not improve patient outcomes or quality of life, and increases overall health system costs. An intent to defer chronic dialysis initiation strategy is encouraged by the ORN and supports our Hospital's commitment to providing patients with the right care at the right time.

"We are pleased to recognize the outstanding work of our Regional Renal Programs in their continued efforts to ensure the delivery of high-quality renal care in Ontario," says Dr. Peter Blake, Provincial Medical Director, Ontario Health. "The great work being done in local communities across the province is critical to improving care for people with chronic kidney disease, and the efforts to keep people safe and healthy in these unprecedented times has been particularly exceptional."

Ontario Health assesses Regional Renal Programs using both regional and facility-level data to monitor progress towards multiple performance indicators and recognize top performers. These indicators encompass topics such as Home Dialysis Prevalence and Vascular Access surgery wait times, along with other high-priority metrics.