Get a Wakefield Oil Change, Support Local Cancer Care
Published Wednesday, November 27, 2019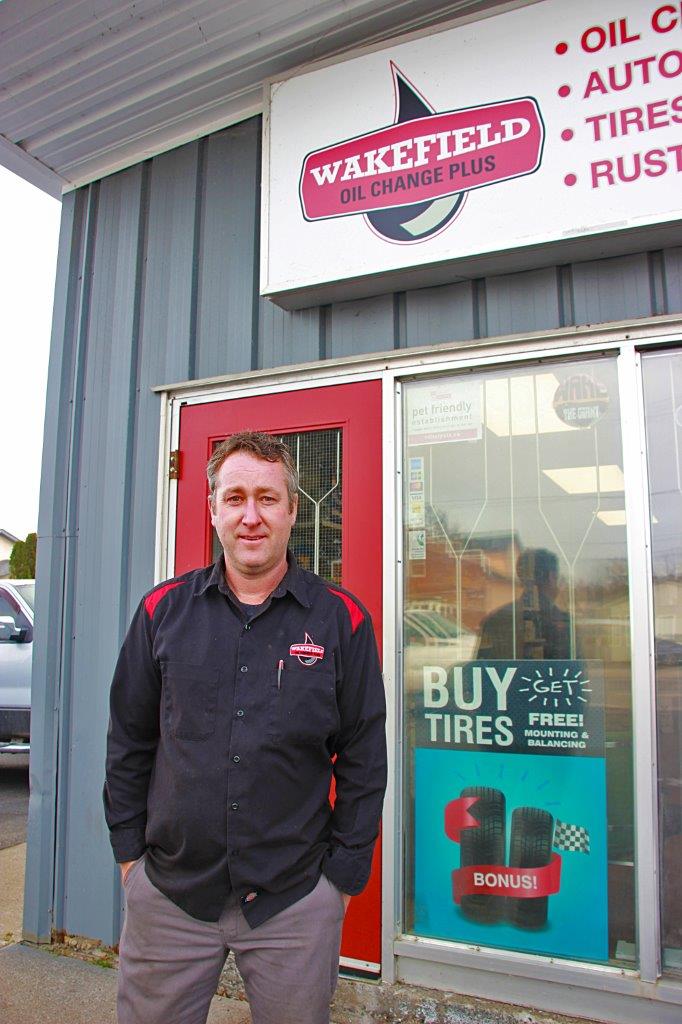 Gary Linquist, owner of Wakefield Oil Change Plus, donates $1 from every oil change to the Northern Cancer Fund. "There's no reason why we should fly outside our region to get treatment."
---
by Graham Strong
What can you do with $1 these days? It doesn't even buy a cup of coffee anymore. But Gary Linquist, owner of Wakefield Oil Change Plus on Cumberland Street, is putting those loonies together to help improve cancer care right here in Northwestern Ontario.
Wakefield donates $1 from every oil change to the Northern Cancer Fund at the Thunder Bay Regional Health Sciences Foundation. That amounts to about $500 per month, Linquist said. Word may be getting out though because since he started the fundraising program, Wakefield is getting busier pushing that monthly donation closer to $600.
"People in the community can feel like they're contributing to the fight against cancer as well," Linquist said. "We've all lost family and friends."
It's a truth that hit home several times in Linquist's family. Most recently, Linquist lost both his father-in-law and his uncle – Wakefield's founder – to cancer. Linquist sees firsthand how important it is to have cancer services in Thunder Bay.
"We need all the health care that we can here, cancer care included," he said. "There's no reason why we should fly outside our region to get treatment. We should be a hub like Toronto. This is just my little way of trying to help make that vision come true."