Show me the honey
Published Wednesday, November 27, 2019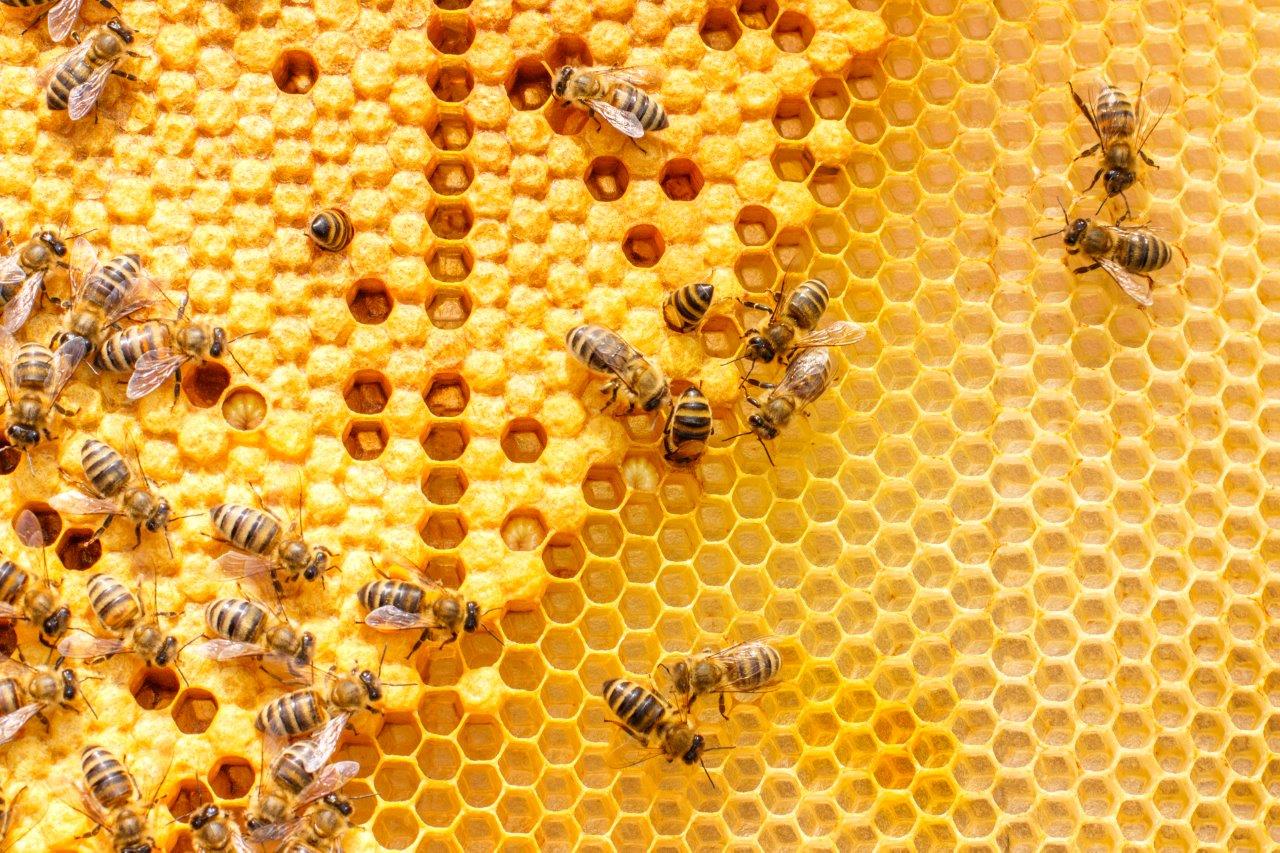 Join Erin Beagle, Executive Director of Roots to Harvest as she talks about all things bee keeping as part of Thunder Bay Regional Health Sciences Centre's monthly Healthy Get-Together Speaker Series. This event takes place November 27 from 7:00 – 7:45pm at the Hospital, Room #2178. Call 684-7237 to reserve your spot!
---
Have you ever wondered how Thunder Bay's local honey is produced? Did you know that one bee only produces about five grams of honey in their lifetime?
People have used honey for thousands of years in many different ways. It has been used to sooth sore throats, kill bacteria, and as a sugar substitute for cooking and baking. There are many benefits that come from eating honey including being rich in antioxidants and helping improve cholesterol levels.
If you're going to purchase honey, purchase local! Raw local honey contains more nutrients, is much less likely to contain sweeteners and sugars, and has more links to health benefits. In Thunder Bay, we are fortunate to have many local bee keepers who produce local honey, and one of them is Roots to Harvest. Roots to Harvest offers employment and experiential opportunities to people in our community who face barriers to success. They organize events for youth to be involved with sustainable food production through community gardens, cooking classes and much more.
Erin Beagle, Executive Director of Roots to Harvest, is passionate about growing food and engaging the community to a new level, and has developed a new passion for bee keeping. "Now and then I get to work with kiddos and groups of people, farm in our urban sites, raise bees and rabbits and think of ways for Roots to Harvest to work with people in our community," she says. Roots to Harvest has an Urban Beekeeping workshop that allows people to spend two days with the bees, learning about everything from proper hive management to honey production and seasonal care.
On Wednesday, November 27 from 7:00pm-7:45pm, Thunder Bay Regional Health Science Centre will host the monthly Healthy Get-Together Speaker Series, which focuses on health promotion and chronic illness prevention. 'Show me the Honey', will feature Erin Beagle, who will share her knowledge about how honey is made, how honey bees are cared for, how they are structured, and everything in between.
Erin will bring different bee products, including honey and wax. "The participants will have a chance to check out the tools and tricks of the trade and try some different honey to see how sensitive their pallets are," she says. Seats are limited, so call (807) 684-7237 to reserve your spot!