Meet Leona Masakeyash: Indigenous Patient Navigator
Published Saturday, November 30, 2019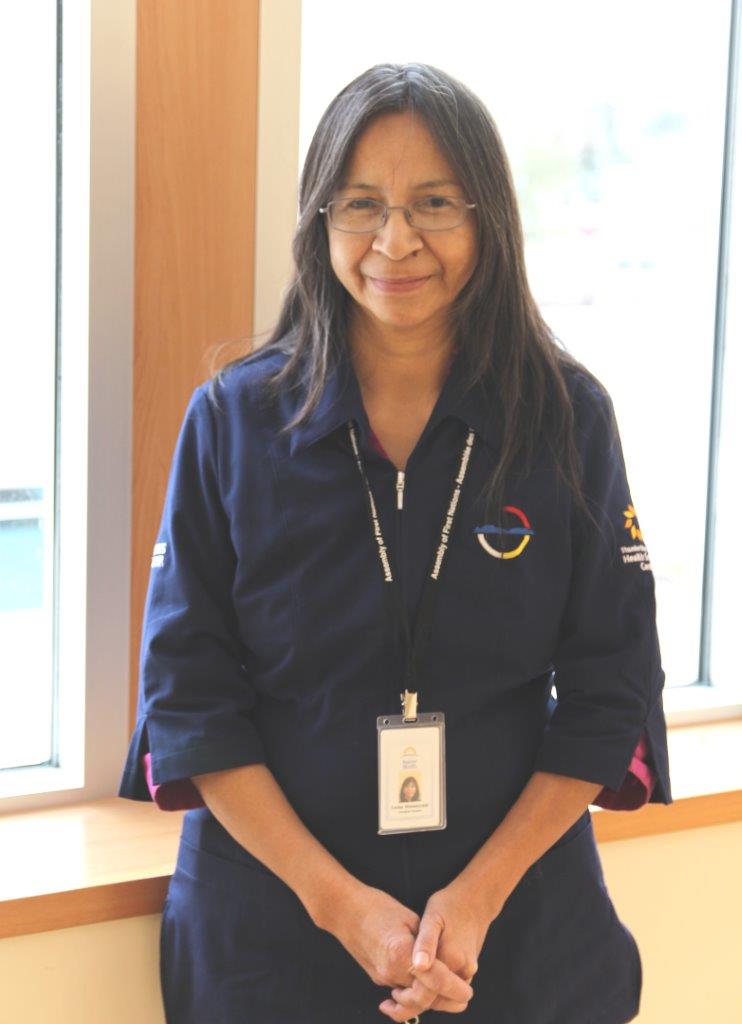 Leona Masakeyash is one of four Indigenous Patient Navigators at Thunder Bay Regional Health Sciences Centre. She works in the Emergency Department and provides a variety of supports to Indigenous patients and their families.
---
For many people living in remote First Nation communities across Northwestern Ontario, coming to Thunder Bay Regional Health Sciences Centre for medical treatment is their first trip to Thunder Bay. Adjusting to the big city away from home can be challenging, especially for those who cannot speak English.
That's where Leona Masakeyash comes in, an Indigenous Patient Navigator who works in the Emergency Department. Leona, along with Liaisons and Navigators in other areas of our Hospital, provide a number of services for Indigenous patients, including:
Interpretive services in Cree, Ojibway, and Oji-Cree;
Support before, during, and after clinical appointments/procedures;
Linking patients and families to community resources;
Tele-visitation services with remote family members;
Information and education in a culturally-sensitive manner;
Liaise and advocate between the care team, patients, and families;
Assistance with discharge planning.
"I am here to support Anishnawbe patients," says Masakeyash. "It is a privilege to meet new people and help them to feel comfortable about accessing care at our Hospital. I hope that by helping to improve their experiences, I can make a positive difference in their lives"
Originally from Sioux Lookout, Masakeyash previously worked at the Nishnawbe-Gamik Friendship Centre and Meno Ya Win Health Centre. Her background, knowledge and experiences make her an asset to the Hospital's team.
"In addition to supporting patients and families, I also help my coworkers better understand and address the needs of the Anishnawbe people, so that they can provide better care in a more welcoming and understanding manner," she says. "Making patients feel safe and heard is a goal shared by the whole team. Sometimes it's as simple as spending some time in the waiting room, introducing myself to patients and their families so they know that I'm here for them."
To learn more about Indigenous Patient Navigators and the additional services and supports available for Indigenous patients and families, please visit http://tbrhsc.net/home/indigenous-health-services/ .