Thunder Bay Autosport Club's Annual AUTOCROSS
Published Wednesday, November 16, 2022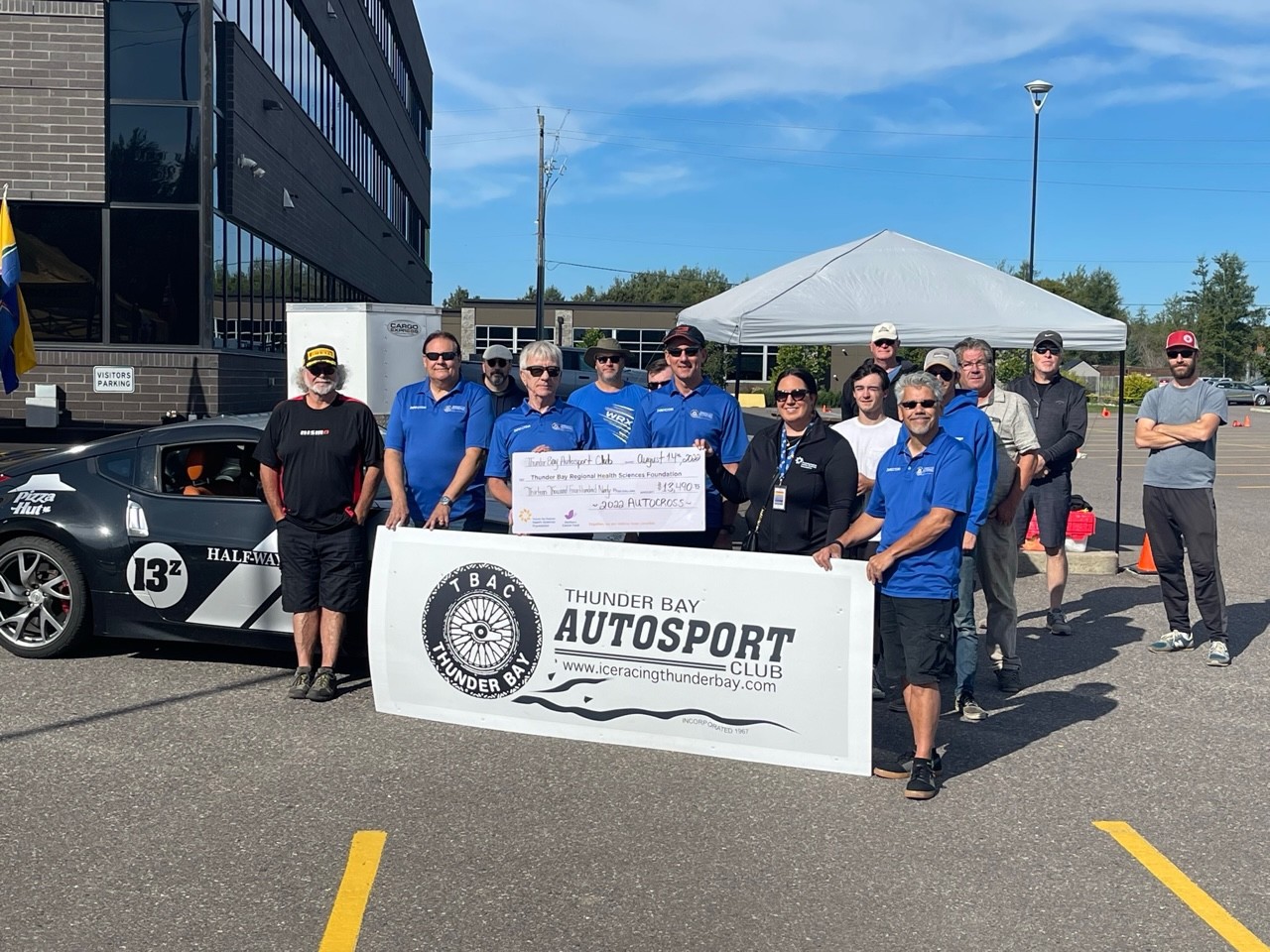 The Thunder Bay Autosport Club has always taken initiative in giving back to communities by giving to local charities in need.
After a 2 year pause, the annual Thunder Bay Autosport Club AUTOCROSS returned for their 7th annual event in the Thunder Bay Regional Health Sciences Centre parking lot.
All proceeds from the July 17th and August 14th events were raised for cancer care, awareness, diagnosis, and treatment in Northwestern Ontario.
Thank you to the organizing committee for their incredible initiatives in raising $13,490 for the Northern Cancer Fund!