Treating Obesity in the Northwest: The Regional Bariatric Care Centre
Published Monday, November 8, 2021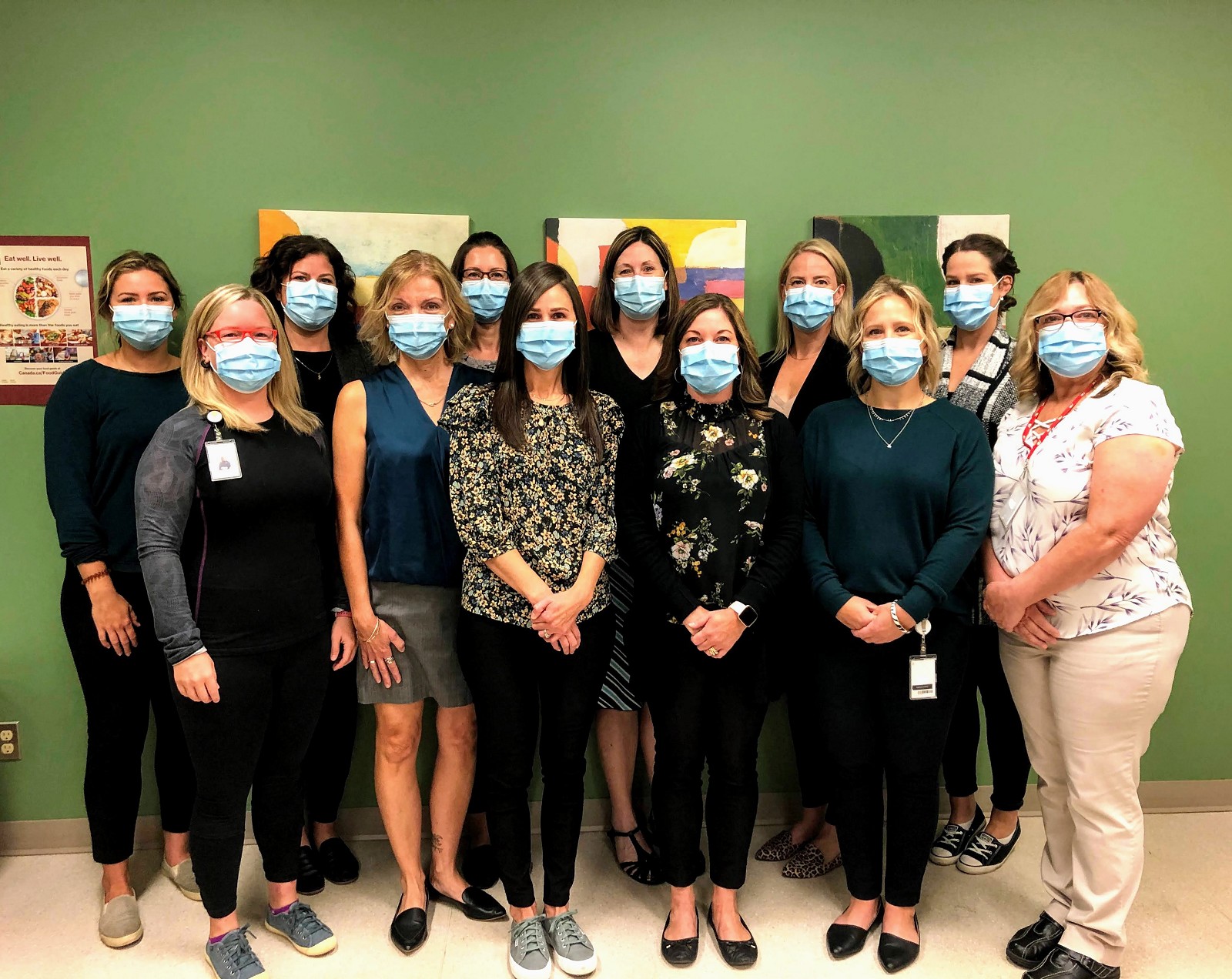 By Caitlund Davidson, Health Promotion and Communications Planner
One in four people in Northwestern Ontario are living with obesity. Obesity is a chronic and often progressive disease that is defined by abnormal or excessive fat accumulation that presents a risk to health. Obesity is a complex illness influenced by a number of different factors, including one's environment, genes, emotional health, quality of sleep, medical problems or even some medications. Obesity does not discriminate; it can affect anyone regardless of income, culture, age or sex.
The Regional Bariatric Care Centre (RBCC) at Thunder Bay Regional Health Sciences Centre is a Bariatric Centre of Excellence that provides obesity treatment to patients in Northwestern Ontario.
"We opened the RBCC in 2010 and since the beginning, our goals for obesity management have been to improve health and well-being," said Sarah Miller, Registered Dietitian and Clinical Team Lead at the RBCC. "Managing obesity is a lifelong process. We want our patients to have support from a diverse team of healthcare providers and be able to develop the healthy lifestyle skills that they can use to self-manage their condition."
The Hospital's RBCC team assesses and treats patients through surgical or medical services, applying evidence-based strategies, standards and protocols recommended by the Ontario Bariatric Network (OBN).
The Surgical Program provides comprehensive pre-operative, peri-operative, and post-operative surgical care. The focus of this program is the treatment of obesity and obesity-related health conditions and promoting healthy lifestyle changes, while monitoring weight loss.
The Medical Program provides non-surgical treatment of obesity and obesity-related health conditions. The goal of the program is to help patients achieve a healthier state of wellness by providing knowledge and life skills to change their eating and coping behaviours, and develop alternative lifestyles that promote healthy eating, physical activity, and healthy living.
The appropriate treatment option for each patient is determined by the interdisciplinary team at the RBCC, in consultation with the patient. This team of health care professionals includes internal medicine physicians, nurses and nurse practitioners, dietitians, a psychologist, a social worker, a kinesiologist and bariatric surgeons. These experts in obesity care complement and collaborate with primary care to help reduce morbidity and mortality of patients.
Not only is obesity a risk factor for other chronic diseases such as diabetes, hypertension and cardiovascular disease, but individuals living with obesity often experience a weight stigma or bias.
"For many individuals living with obesity, they face a stigma that can affect their quality of life," explains Miller. "Weight bias and stigma can negatively affect the quality of care received and can even contribute to morbidity and mortality rates of individuals living in larger bodies and with obesity. At the RBCC, our patients are at the centre of everything we do and all of the decisions that we make."
Anyone living in Northwestern Ontario, from Kenora to White River, who meet the eligibility requirements laid out by the OBN can access services at the RBCC. However, a referral from a physician or nurse practitioner is required. Individuals with questions about their weight and obesity-related illnesses are encouraged to discuss their concerns with their health care provider.
For more information about the Ontario Bariatric Network please visit www.ontariobariatricnetwork.ca. For more information about the Regional Bariatric Care Centre, visit www.tbrhsc.net.
For more information on obesity please visit