Message from Kyle Shaen, Chair, Board of Directors
Published Tuesday, November 12, 2019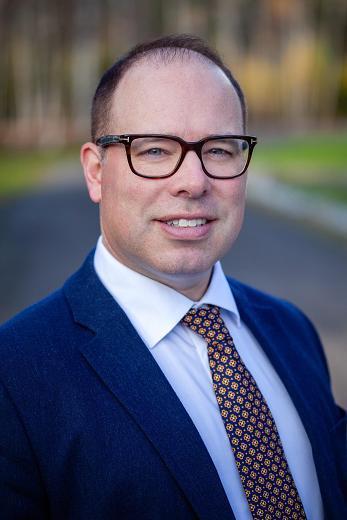 Kyle Shaen, Chair, Board of Directors, Thunder Bay Regional Health Sciences Foundation
---
I've heard the stories for years. A sudden heart episode. The need for cardiac surgery. The inevitable travel to some big city, far away from friends and family. It's not easy for everybody to pick up and leave – and it can be a terrifying experience. But what choice do we have?
That's what makes the Our Hearts At Home cardiovascular campaign so special. With your help, we won't have to make that choice anymore.
The Thunder Bay Regional Health Sciences Centre has already planned a state-of-the-art cardiovascular surgery program to reduce travel and improve the patient experience. I want to stress that this isn't a "northern-light" program. We'll have almost all the surgical services you'd expect elsewhere except specialized procedures such as heart transplant. We partnered with the University Health Network's (UHN) Peter Munk Cardiac Centre in Toronto to ensure our patients have same high level of care as they would at UHN's Toronto General Hospital. Considering it was recently ranked 7th in the world by doctors and medical professionals, that will be a remarkable achievement! 1
All we need now is the funding to make it happen.
The response since Our Hearts At Home cardiovascular campaign launched after Thanksgiving has been incredible. It's great to see everyone in our community caught up in the excitement. People like you have already donated millions of dollars because they understand just how important this program is for all of us. Northwestern Ontario has the highest rates of heart disease in the province, yet we don't have all the services needed to treat it. Thanks to your help, we soon will.
I'd like to thank the Campaign Cabinet led by Paul Fitzpatrick and the NextGen Cabinet led by Sean Davies and Vince Mirabelli. They have put in thousands of volunteer hours already. Without their leadership and dedication, we simply would not have the ability to bring these services to Thunder Bay. Thanks also to the Glenn Craig and the staff at the Thunder Bay Regional Health Sciences Foundation for their vision and hard work.
Most of all, I would like to thank everyone who has donated to the Our Hearts At Home cardiovascular campaign so far. This truly is a regional and community effort. I'm asking everyone to join in on this one because I believe we all deserve to be part of the huge success. We are building one of the best cardiovascular centres in the world, right here in Thunder Bay. Here's a great opportunity to put your name on it, too!
Please donate online or by calling the Foundation at (807) 345-4673. Thank you!
Donate at: OurHeartsAtHome.ca
1 Toronto General Hospital Ranks 7th in the world: http://bit.ly/TGHRanking