Message from Kyle Shaen, Chair, Board of Directors, Thunder Bay Regional Health Sciences Foundation
Published Wednesday, October 2, 2019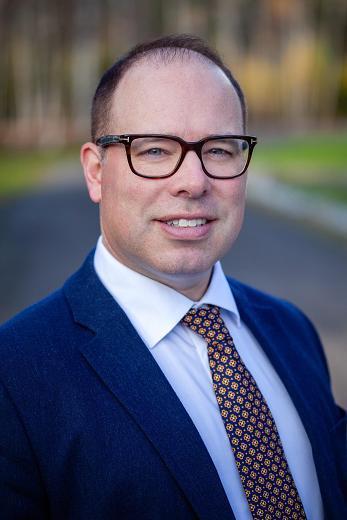 Say you came up with a way to make it safer and easier for inpatients to walk to the bathroom at night. You want to light their way, but at the same time you don't want to disturb others in the room. Where would you get the funding for that type of project?
Equipment in health care is often very expensive. Thunder Bay Regional Health Sciences Foundation's donors like you come together to help our Hospital purchase large pieces of equipment. But as was the case for the Surgical 3B Unit, the equipment cost to solve this problem was very small. Alison DeGrazia came up with the idea of buying small, battery-operated lights that could be placed at the bedside or even under the bed. They are motion-activated so that a patient doesn't have to try to find a cord in the dark. Best of all, they cast enough light to show the way, but are much less likely to disturb others in the room.
The Health Sciences Foundation partnered with the Volunteer Association to create the Family CARE Grant Program to fund these kinds of smaller projects. They are usually staff-driven projects (CARE stands for "Care Advancements Recommended by Employees") that make a big difference in the lives of patients. Other past projects include new benches for the Multi-Faith Centre at our Hospital, blanket warmers for patients waiting in the Emergency Department, and a wagon to bring children to surgery to make their experience more fun and less stressful.
Personally, I love this idea. These are front-line staff who see an opportunity to make a change for the better. It's like a suggestion box, except staff get to follow through on the suggestion themselves with the Family CARE Grant funding they need to make it happen.
Every year, the Volunteer Association contributes $30,000 to the program, and the Health Sciences Foundation contributes the other $30,000 – all donations from people like you. I encourage you to find out more about the program on our website in the 'Your Impact' section.
Right now, departments across the Hospital are submitting their applications for funding, so it's the perfect time to donate to this unique program. Simply go to our Donation page and designate the Family CARE Grant program.
Thanks!
Kyle Shaen