20 Years in the Making: Donnas' Breast Reconstruction Story
Published Tuesday, October 15, 2019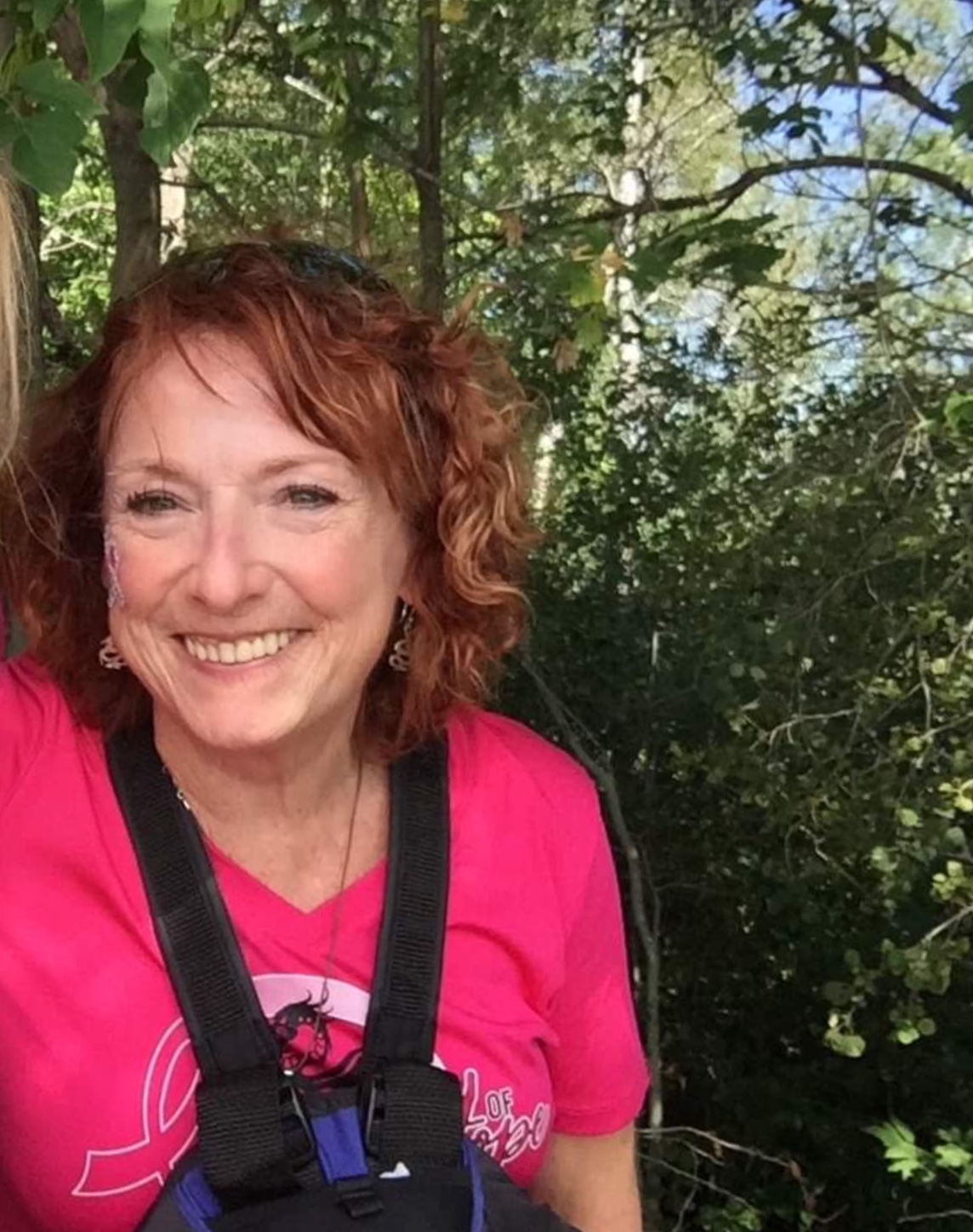 Donnas Stuart shares her breast reconstruction story that has been 20 years in the making. She found Breast Reconstruction Awareness (BRA) Day very helpful to get the information she needed to make a decision about reconstruction. BRA Day is October 16th from 6:00-8:30 pm at the Prince Arthur Waterfront Hotel. Find out more about this free event or register at www.bra-day.com.
By Sara Chow
"In 1999 I was diagnosed with breast cancer, and I had two surgeries to remove cancer from my left breast. It left me with a deformed breast that I put up with 19 years," says Donnas Stuart, a breast cancer survivor who wants to share her breast reconstruction story to help other women. "I thought about reconstruction a few times, but I held off because I was worried."
After many years of frustration with her body because bras and clothing never fit properly, Donnas started feeling down. That's when she felt that she was ready to learn more about reconstruction. She made an appointment with her family physician and was then referred to Dr. Azad, a local plastic surgeon. As luck would have it, Donnas also heard about an event called BRA Day – Breast Reconstruction Awareness Day – that was taking place in Thunder Bay at the same time. The event focused on breast reconstruction education and awareness for breast cancer survivors.
"I found out the event details, and I asked another breast cancer survivor to go with me. It was so timely! Here I was trying to decide what kind of breast reconstruction I might want to have and there was BRA Day, which had three local surgeons speaking on the subject. Best of all, they had a room full of survivors who had various types of breast reconstruction and who were willing to share their stories and show us their surgical outcomes! When it came time to make my decision, I had gained a lot of very pertinent, professional and personal knowledge," she says.
"When I met with Dr. Azad he was very understanding of how I felt, and told me that it was not too late to have my breast fixed. I decided I wanted to do the least invasive fat grafting to fill in the cavity in my breast. Then, life threw me a curveball. My annual mammogram in December 2018 showed something suspicious in the same breast. Results showed that it was not malignant, but I had had enough. I was not going to take any more chances, and I wanted that breast gone!"
Donnas met with Dr. Azad again, and they changed their plan of action for reconstruction. She now wanted a mastectomy and immediate reconstruction. To make their decision, they took into account many factors about Donnas, including her body composition and lifestyle. Since Donnas is an avid member of the Dragons of Hope, Thunder Bay's local breast cancer survivor dragon boat team, it was important to make a decision that would not affect her ability to compete. In the end, they decided that reconstruction using tummy fat would be best for Donnas. This type of reconstruction is done outside of Thunder Bay.
In February and March of 2019, Donnas met with her reconstructive surgeon and surgical oncologist in Toronto to prepare for the surgery. She had her first surgery in May of 2019, which created the foundation for her new breast. Just recently, Donnas completed the second stage of her reconstruction, which was nipple reconstruction and having her 'old' breast lifted to match her new one.
While the journey has been 20 years in the making for Donnas, she never let her insecurities get in her way. She is part of a vibrant, supportive sisterhood of dragon boaters/survivors, has been part of the Butterfly Story Project, an artistic expression of breast cancer survivors and their bodies, both of which showcase the strength of a woman's body after breast cancer. She is a wife, mother and grandmother, enjoying her retirement. Now, with the help of local and Toronto-based physicians, Donnas is starting the next phase of her journey which will strengthen her confidence in her own skin.
BRA Day is on October 16th, 2019 from 6:00-8:30 pm at the Prince Arthur Waterfront Hotel. This free event, hosted by the Canadian Cancer Society in partnership with Thunder Bay Regional Health Sciences Centre and the Breast Cancer Support Group, aims to promote education, awareness and access for women considering breast reconstruction. Speakers will include Dr. Azad, local plastic surgeon, other health care professionals and survivors who will be sharing their stories and surgical results in the 'Show & Tell Lounge'. For more information, or to register for the event, visit: www.bra-day.com.