Friendships, Positivity & Mammories
Published Monday, October 24, 2022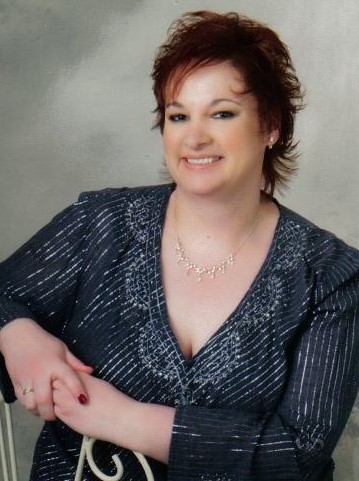 By Samantha Morris, Health Promotion Project Assistant
For Doris, the month of October has a lot to celebrate. An avid costume designer and makeup artist, Doris loves to express her creativity by making spooky Halloween costumes and art. She also takes time to acknowledge the strength she has gained from her experience battling breast cancer and how thankful she is to be happy and healthy.
In 2014, it started with a slight pain in her chest. After consulting with her doctor, she was referred for a mammogram. At the age of 44, Doris was diagnosed with stage 3 breast cancer. The cancer had spread and she underwent a mastectomy, where they removed 13 lymph nodes, one of which was cancerous. Her surgery was then followed up with radiation and chemotherapy treatment.
Doris' treatment was not easy. Great support from her friends helped her get her through it. Once she started losing her hair, her friends took her wig shopping. They showed up to the store each wearing a different bright coloured wig to try to help lighten the mood for what seemed to be a sad and frustrating day for Doris.
"Surround yourself with positive people that will uplift and support you. It can be hard not to compare yourself to other people's cancer experiences, but remember that everyone's experience is different," she said. "Stay positive."
Throughout her treatment, Doris radiated positive energy everywhere she went. With the help of her friend, on days when she had to go in for treatment, they would bake cookies and bring them to the Cancer Centre at Thunder Bay Regional Health Sciences Centre to hand out to patients in an effort to brighten their day. She also tried to use humour to make the most of the many challenges she faced as a result of the side effects from her treatment.
"Try to keep things fun," she encourages. "To help combat my chemobrain, I kept a log book about what was going on and what to ask the doctor. I had several titles for it such as 'book of boob,' or 'mammary memories'. It is part of your life so you have to find ways to deal with it and continue living."
That is just what Doris did. She continues to look at life in a positive light and is grateful for the care and support that she received, and continues to receive, as she goes for her regular checkups. She is always willing to share her experience with others and support them. As a stage 3 breast cancer survivor that was diagnosed at a young age, she is a strong advocate for looking after your health. This was her final piece of advice:
"Listen to your body and take the time to follow things up and get checked out."
Please consider giving a donation to the Northern Cancer Fund and support better local and regional cancer care. Make your donation online at healthsciencesfoundation.ca/donate or call our Donation Centre at (807) 345-HOPE (4673). Together, we are making HOPE possible!