Last Chance to get your Pink Caps!
Published Thursday, October 24, 2019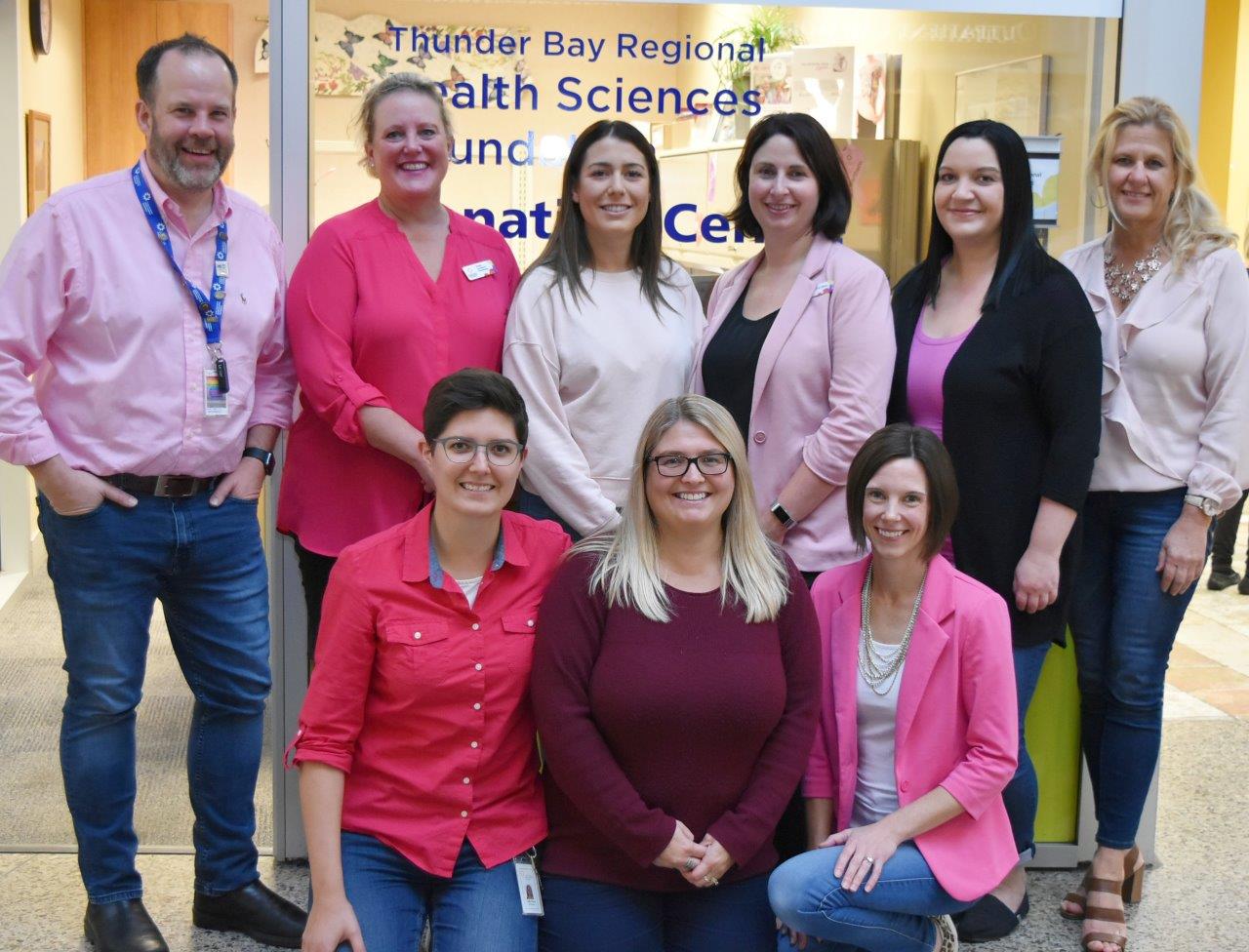 Many members of the Thunder Bay Regional Health Sciences Foundation team wore pink on October 11 to help raise awareness about the importance of breast cancer screening. Breast cancer is the most common cancer in Ontario women with 1 in 8 women being diagnosed with it in their lifetime. However, breast cancer has one of the highest survival rates of all cancer rates in Ontario. Regular breast cancer screening with a mammogram is important to help find breast cancer early.
One way you can ensure we continue to have the best equipment to find and treat breast cancer in Northwestern Ontario is by getting your Pink Caps by October 31! Downtown Volkswagen has, once again, initiated this fun fundraiser and is selling sets of four pink caps for a minimum donation of $5 to the Northern Cancer Fund.
Be sure to drop by Downtown Volkswagen, Fountain Tire or the Health Sciences Centre to get your set(s) and let's put a cap on cancer.