Raffles
We all win with raffles! Each ticket you
purchase supports better local health care.
Current Raffles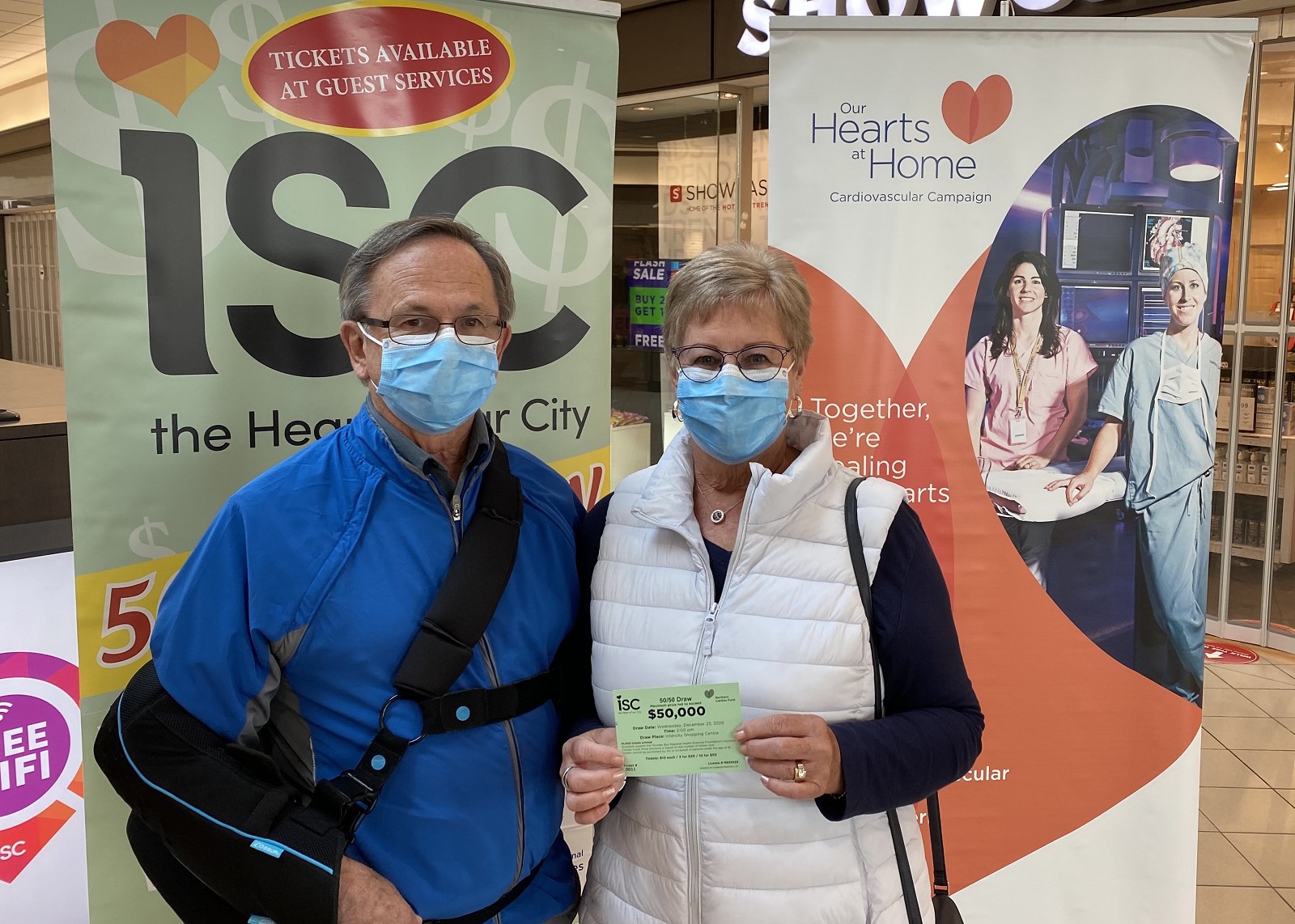 Intercity Shopping Centre 50/50 Cash Draw
December 23, 2020
Grand Prize: Win up to $50,000
Tickets: SOLD OUT!
Draw: December 23, 2:00 p.m. EST at Intercity Shopping Centre. Winner does not need to be present.
Supporting: The Our Hearts at Home Cardiovascular Campaign
Lottery License 835539
---
Past Raffle Winners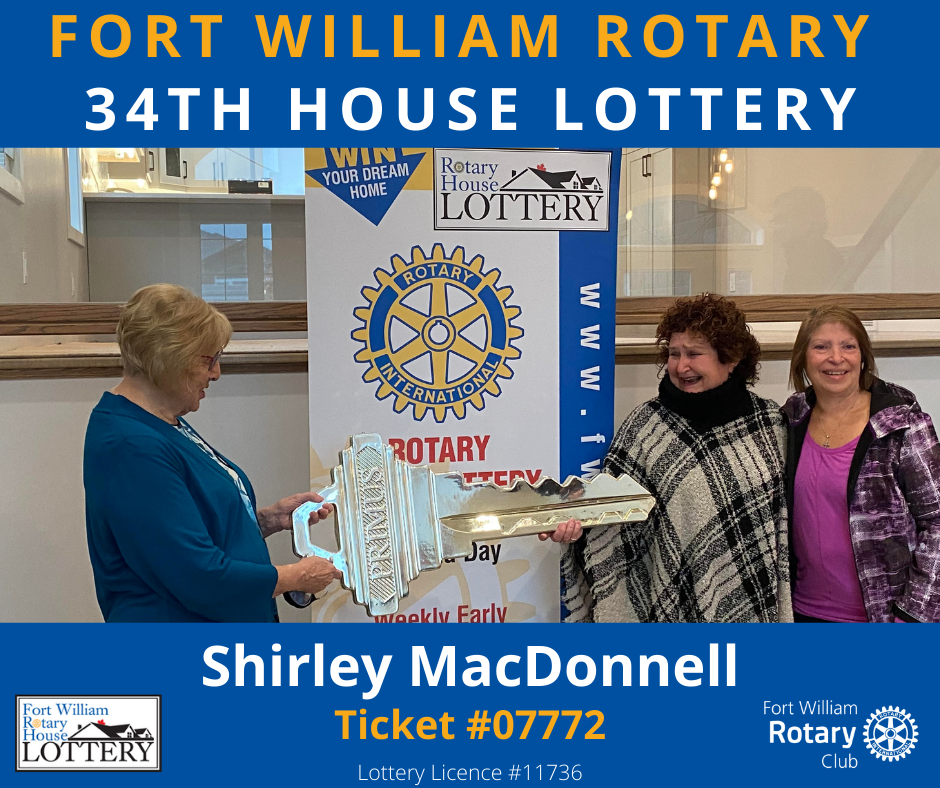 Fort William Rotary House Lottery
October 12, 2020
Grand Prize: A brand new house, valued at $589,946.
Grand Prize Winner: Shirley MacDonnell (ticket #07772)
Lottery License 11736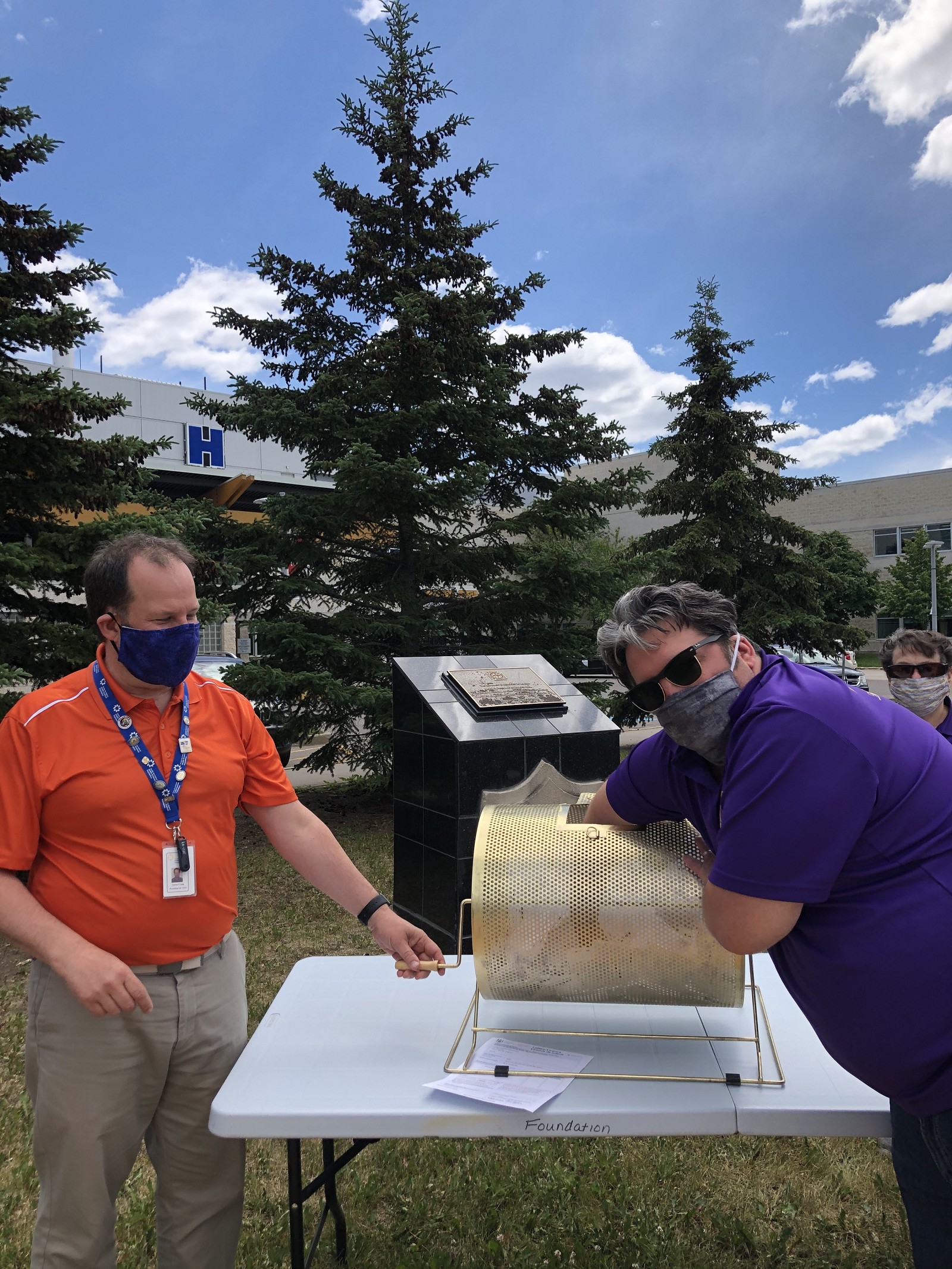 Thunder Bay Lions Club 50/50 Draw
June 23, 2020
Grand Prize: $1,341
Winner: Patti Turrie (ticket #421)
Lottery License M835473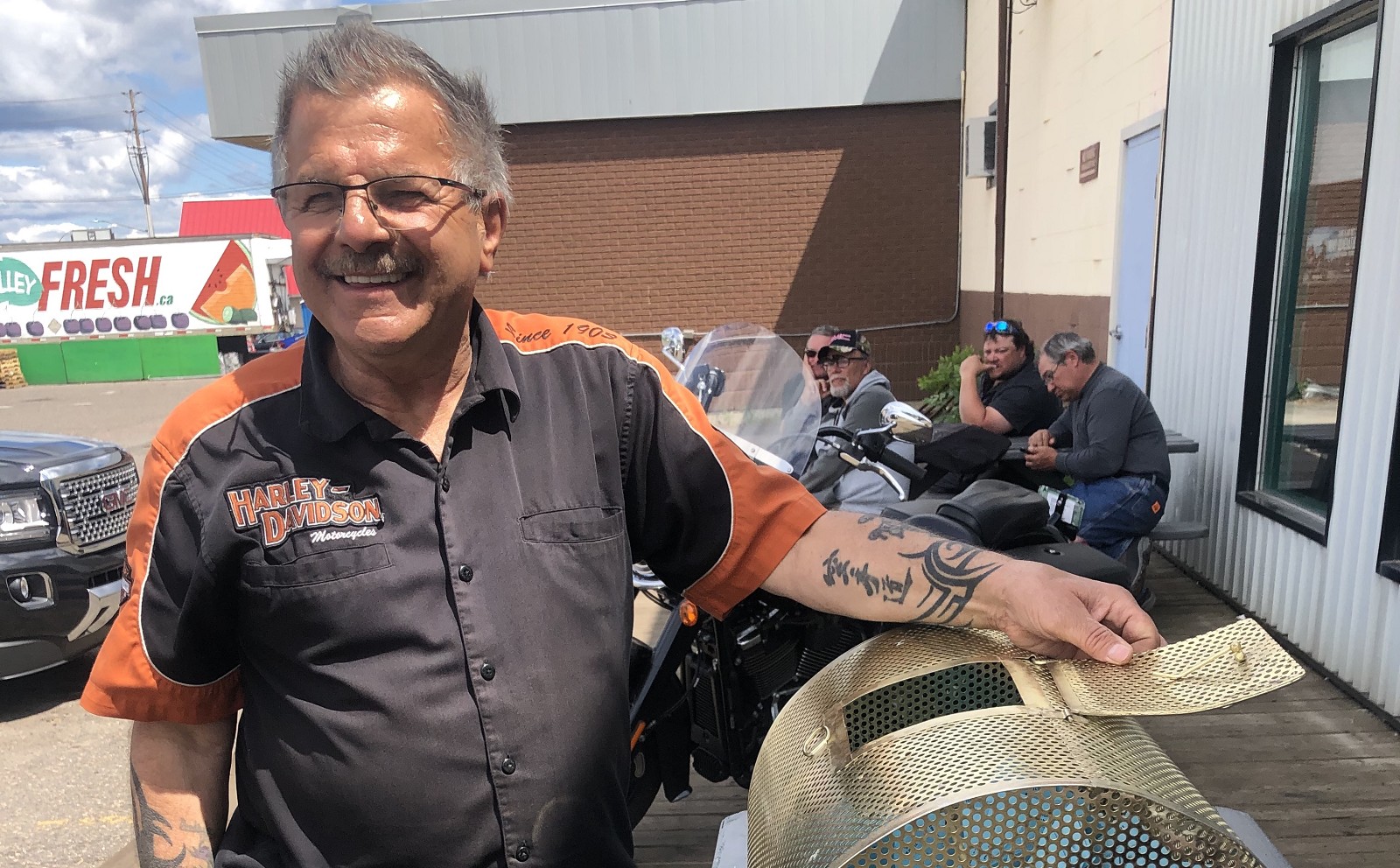 Father's Day 50/50 Cash Draw
June 22, 2020
Grand Prize: $4,905
Winner: Marshal Rudd (ticket #0436)
Lottery License M835457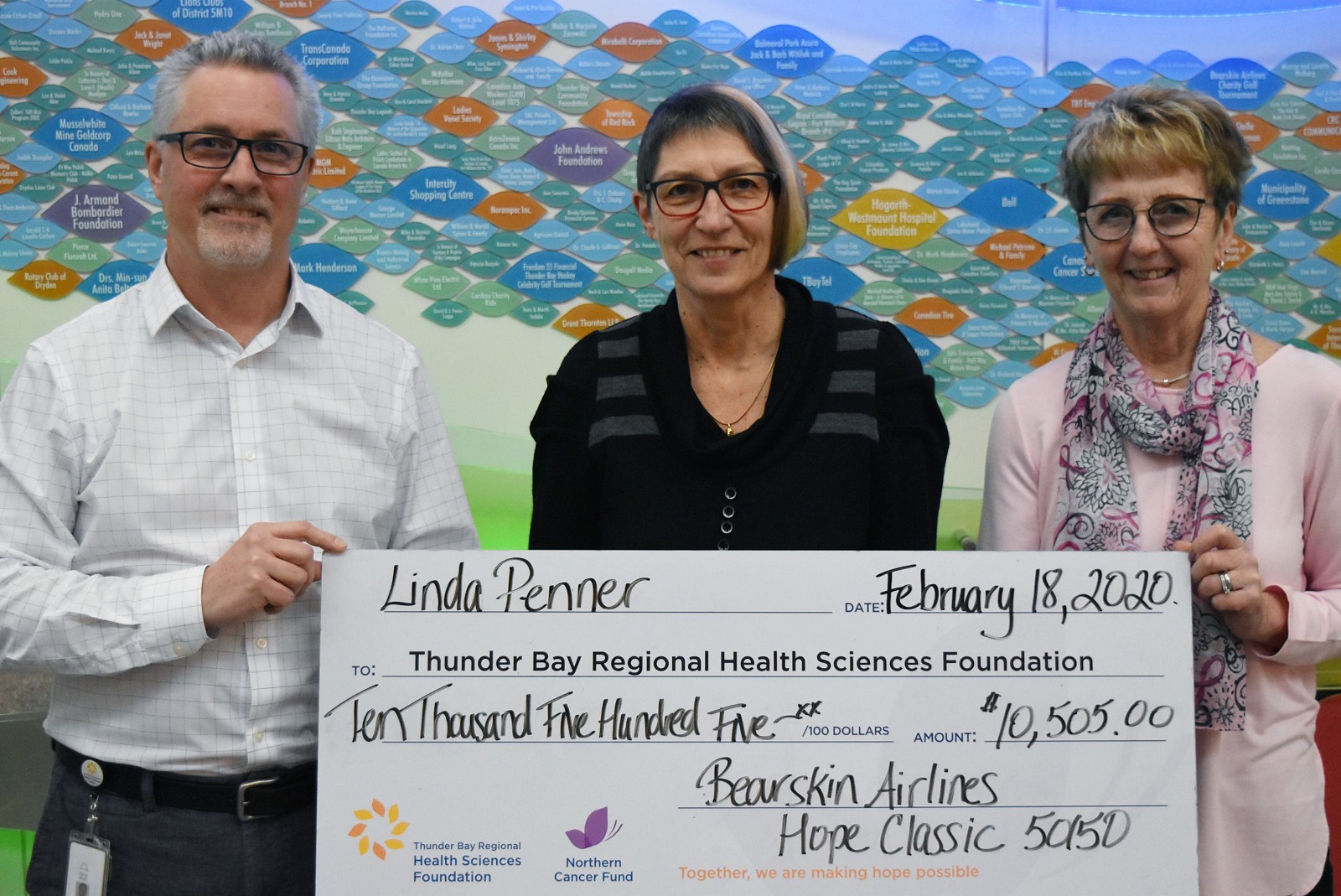 Bearskin Airlines Hope Classic 50/50 Draw
February 9, 2020
Grand Prize: $10,505
Winner: Linda Penner (ticket #5605)
Lottery License M807368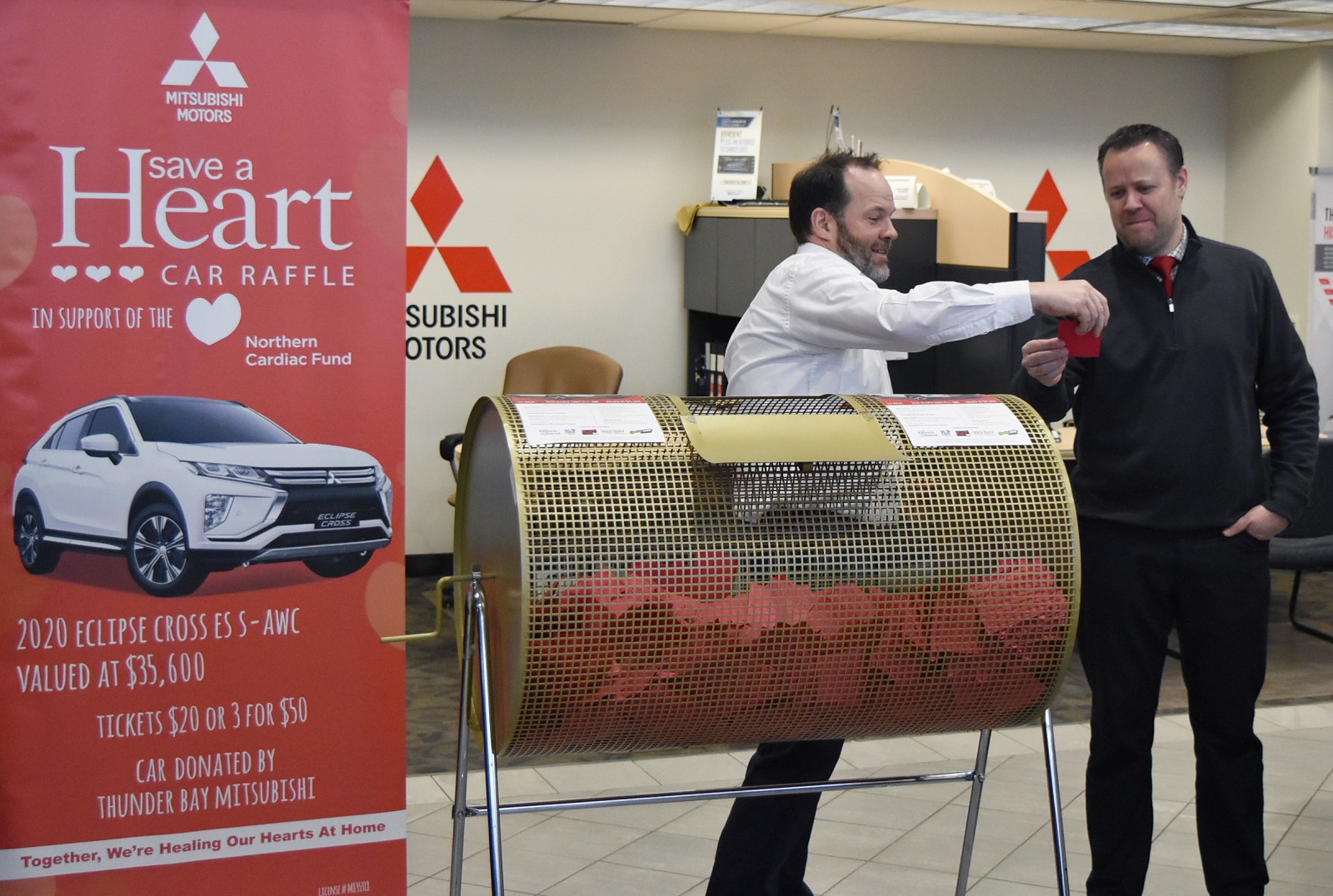 Save a Heart Car Raffle
January 9, 2020
Grand Prize: 2020 Mitsubishi Eclipse Cross donated by Thunder Bay Mitsubishi ($35,600 value)
Winner: G. Tuokkola (ticket #0810)
Second Prize: Trip for 2 from Thunder Bay to any Porter Airlines scheduled destination, donated by Porter Airlines ($2,500 value)
Winner: Louis Nadin (ticket #2422)
Third Prize: Panasonic Entertainment Package - 55" 4K LED Smart TV, Sound Bar & Wireless Subwoofer donated by The Power Centre ($1,241 value)
Winner: Rosanne Simeoni (ticket #2089)
Lottery license M835318
Employee Giving 12 Days of Christmas Raffle
December 20, 2019
Grand Prize: $120 Thai Kitchen gift card, $300 much boots donated by Wanson Lumber, Sleeping Giant Brewing Co. Tour & Growlers, $350 Women's Package from Bill Martin's Nurseryland, $100 gift basket from The Finnish Bookstore ($1,000 value)
Winner: Tracey Hirvas (ticket 0487)
Draw #1: $50 Daytona's GC
Winner: I.S./I.T. Dept (ticket 1041)
Draw #2: $50 Metro GC
Winner: Kim Travis (ticket 0766)
Draw #3: Harbourview Catering Christmas baking GC
Winner: Janette Fontaine (ticket 0174)
Draw #4: $50 Authentique GC
Winner: Anna Buske (ticket 0480)
Draw #5: $50 JB Evans GC
Winner: Casey Harding (ticket 0716)
Draw #6: Golf gift basket donated by Landale Gardens
Winner: Laura Bulmor (ticket 0474)
Draw #7: $50 Metro GC
Winner: Mary Jo Charlebois (ticket 1436)
Draw #8: 20 oz. YETI tumbler donated by Gear Up for Outdoors
Winner: Nadine Bull (ticket 1329)
Draw #9: $50 Daytona's GC
Winner: Ivy Matson (ticket 1425)
Draw #10: 4 or 5 week Made in Store Kit donated by Wine Kitz
Winner: Rita Grenier Buchan (tickt 0622)
Draw #11: $50 Melizana GC
Winner: Debra Rourke (ticket 1397)
Lottery License M835408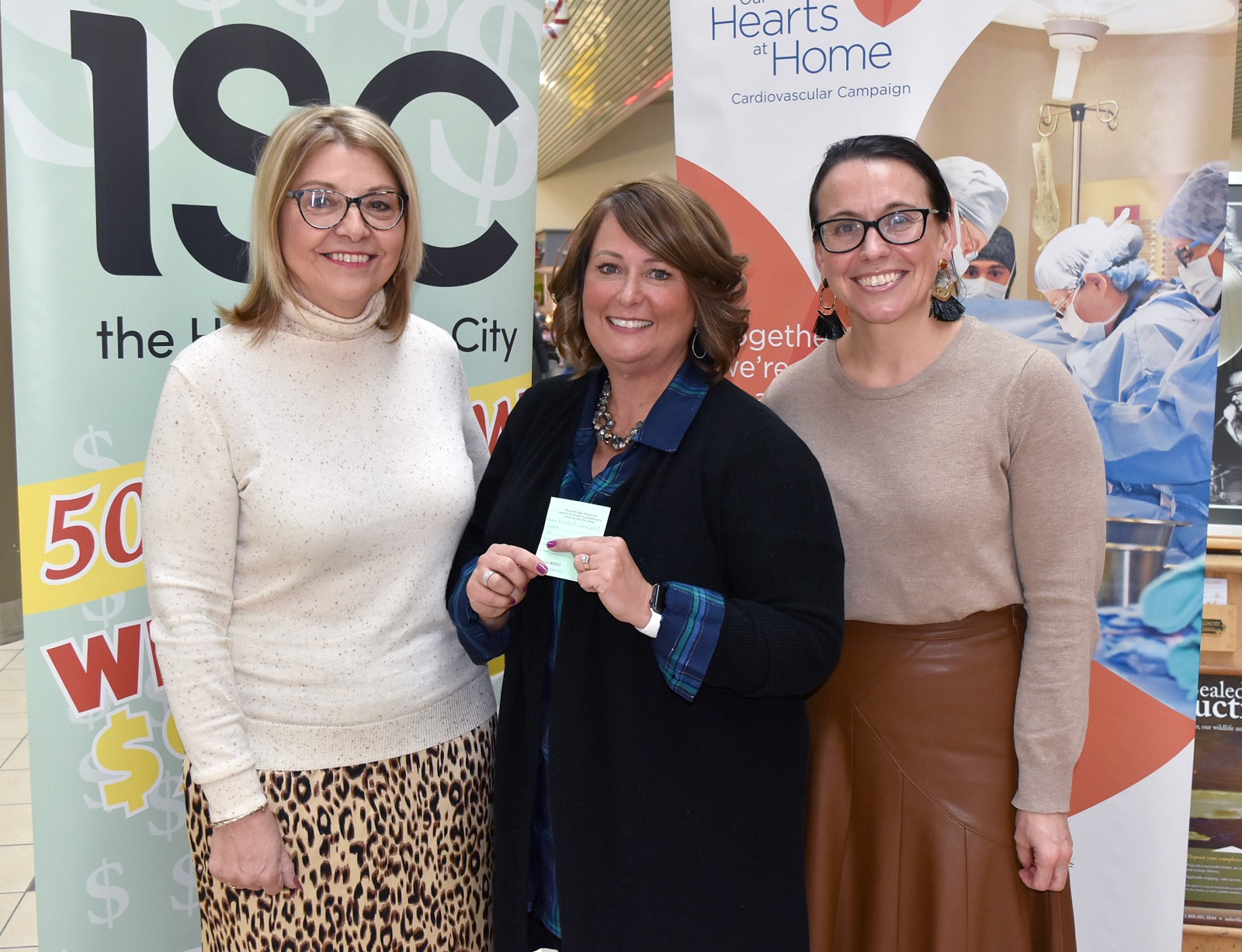 Intercity 50/50 Cash Draw
December 20, 2019
Grand Prize: $17,322.50
Winner: Violet Durant (Ticket 03533)
Lottery License M835347





United Commercial Travelers 50/50 Draw
November 16, 2019
Grand Prize: $12,000
Winner: Joyce Pavelick (Ticket 00237)
Lottery License M807196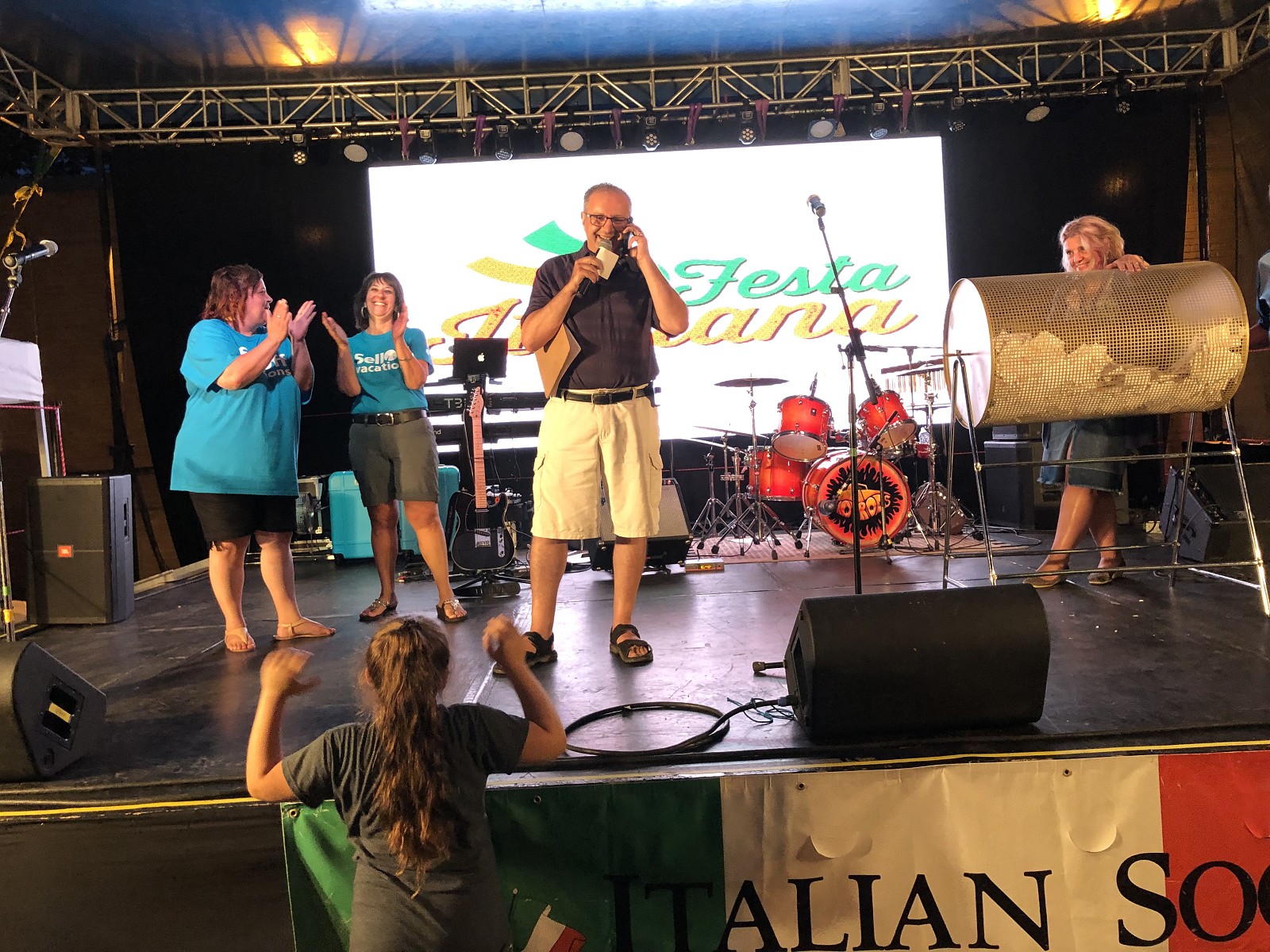 Festa Italiana Raffle
August 5, 2019
Grand Prize: $3,000 Travel Voucher
Winner: Donna Williamson (Ticket 3125)
2nd Prize: 55" Television
Winner: Noreen Whitehurst (Ticket 3112)
3rd Prize: Golf Package for 4 at Whitewater Golf Course
Winner: George Cava (Ticket 4264)
Lottery License M807382
Employee BBQ Penny Auction
June 19, 2019
Skin Care Basket & Conair True Glow (Ticket 0374165)
Nutri Ninja Blender (Ticket 0374185)
Cosmetics Basket (Ticket 0374203)
Insta Pot (Ticket 0374309)
Fragrance Basket (Ticket 0374028)
Sunday Brunch for 2 (Ticket 0374283)
Cosmetics Basket (Ticket 0374001)
Stoneware Dinnerware (Ticket 0374163)
Fabric Steamer (Ticket 0374006)
Cosmetics Basket (Ticket 0374166)
Camping Swag (Ticket 0374037)
Fire Pit (Ticket 0374040)

Lottery License M807351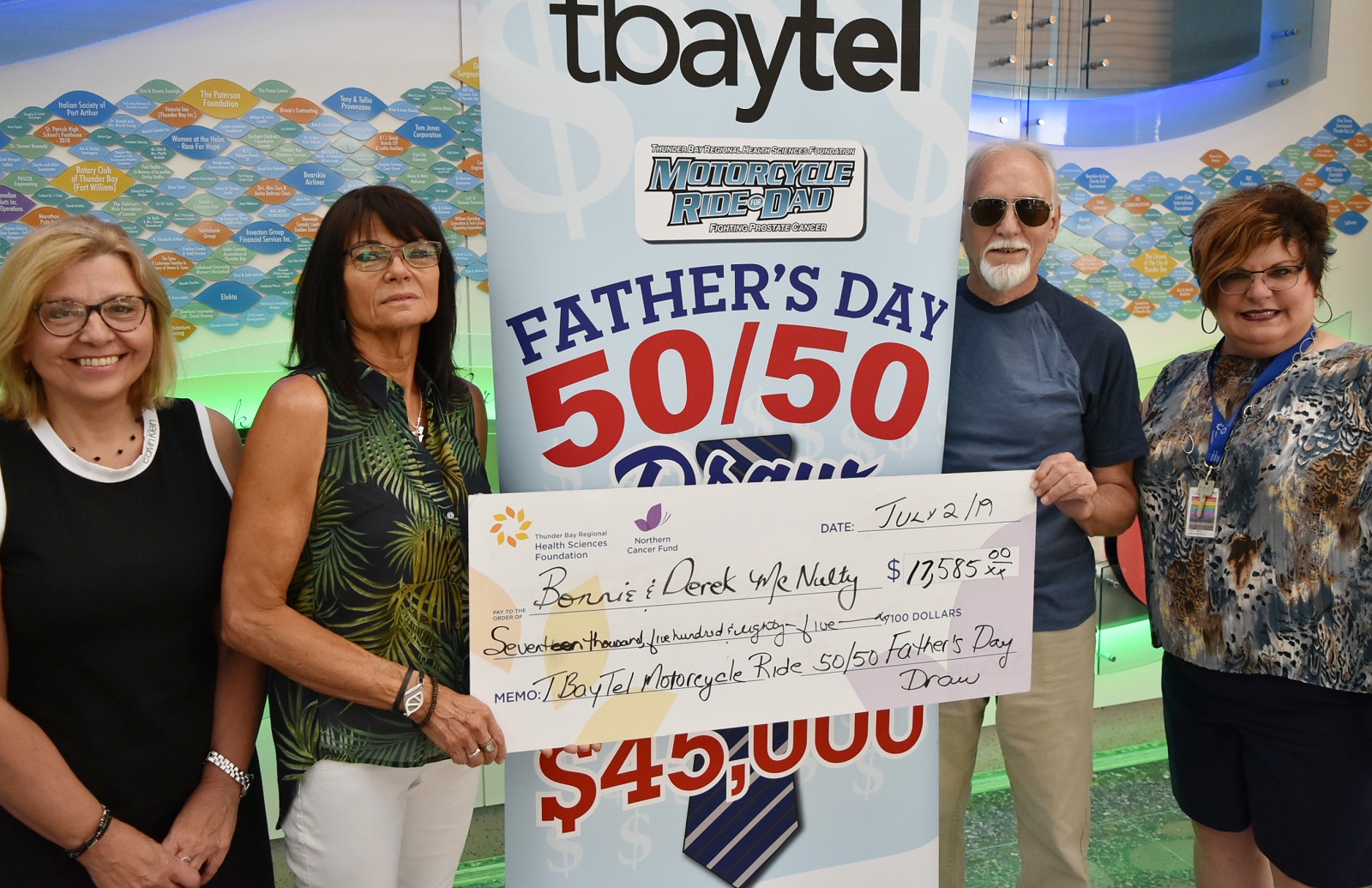 Father's Day 50/50 Draw
June 17, 2019
Grand Prize: $17,584.75
Winner: Bonnie & Derek McNulty (Ticket 1403)
Lottery License M807171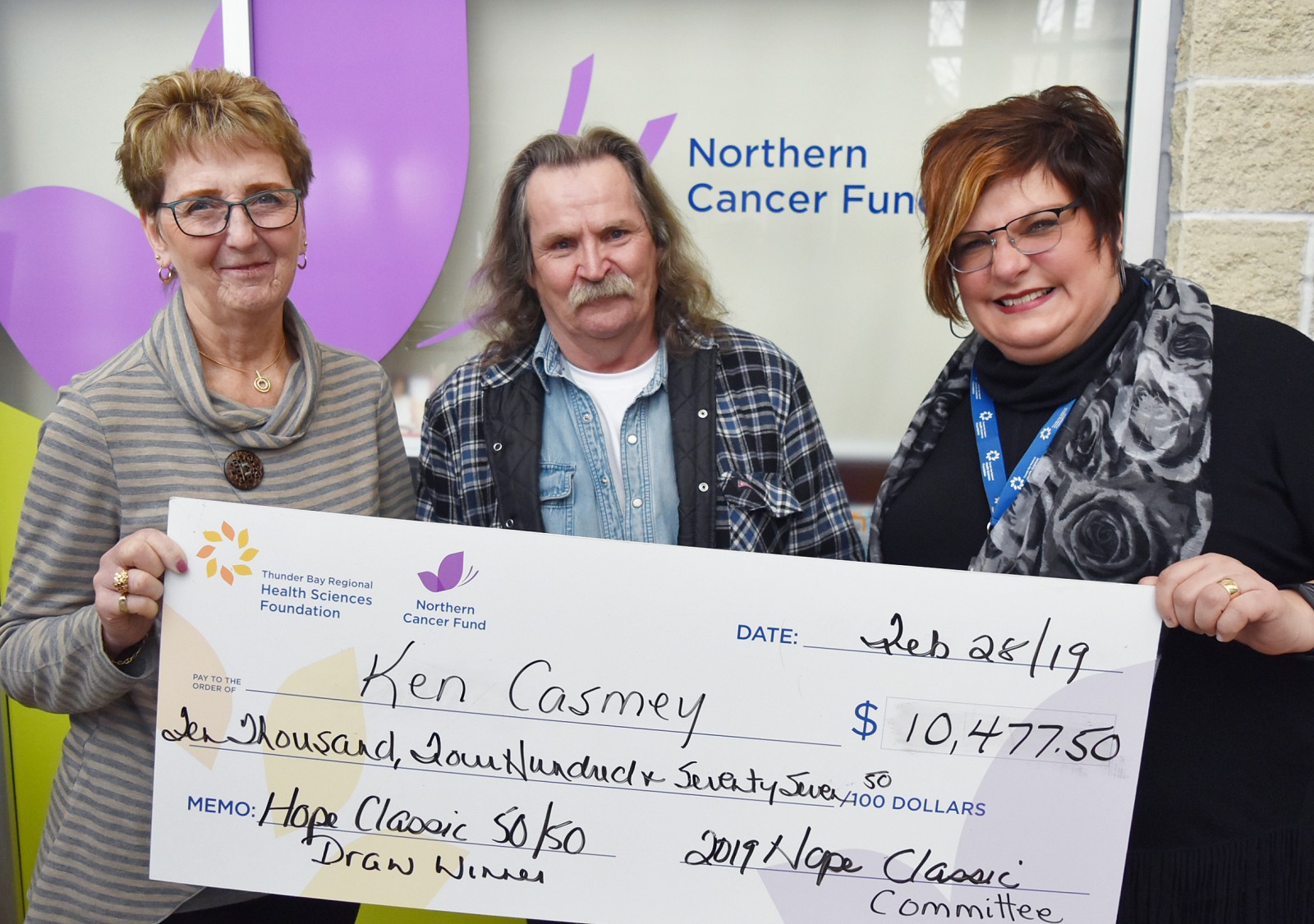 Bearskin Airlines Hope Classic 50/50 Draw
February 10, 2019
Grand Prize: $10,477.50
Winner: Ken Casmey (Ticket 4752)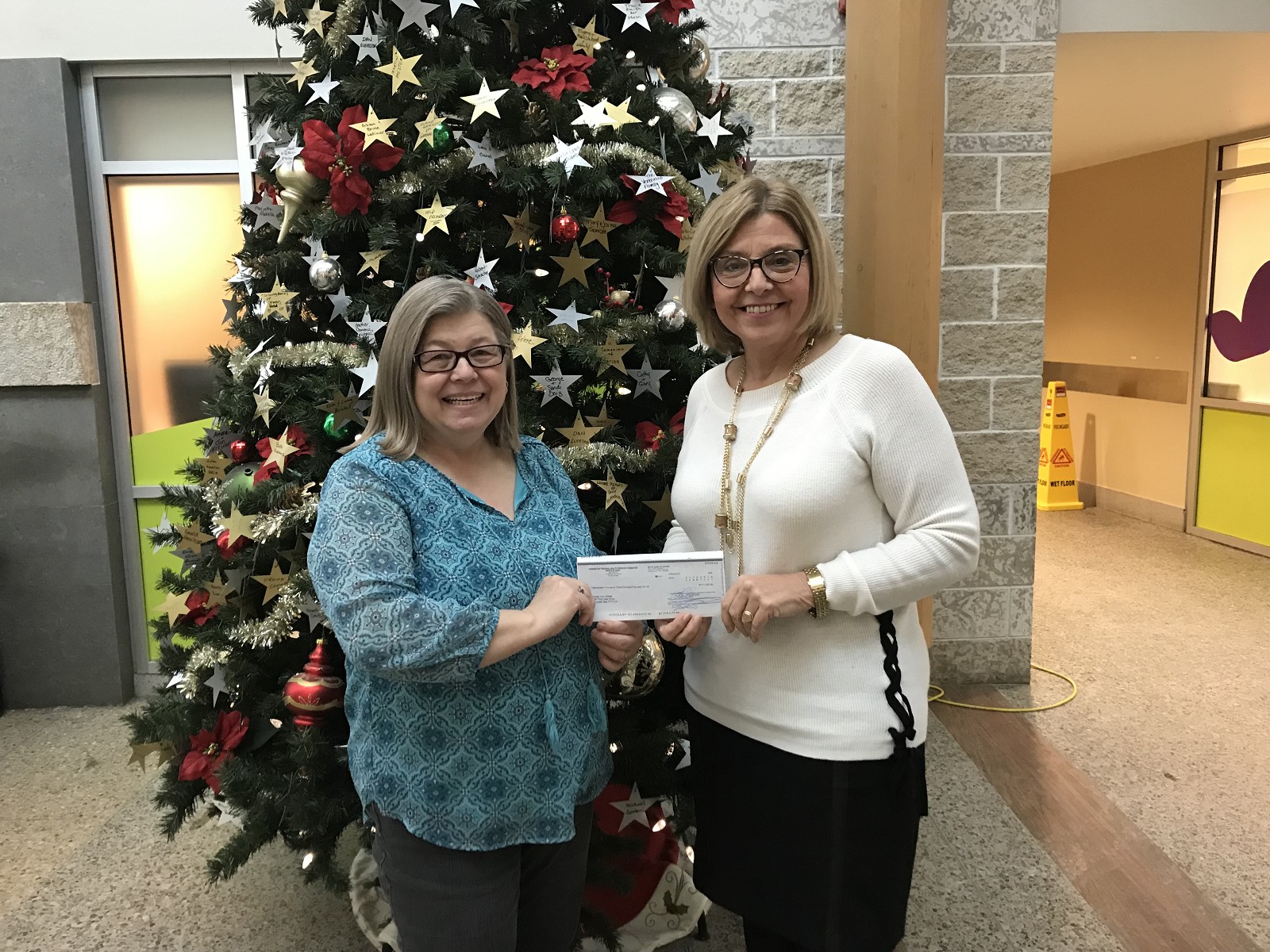 Intercity Shopping Centre 50/50 Cash Draw
December 21, 2018
Grand Prize: $17,305
Winner: Cindy Lou Luhtala (Ticket 8774)
Lottery License M807075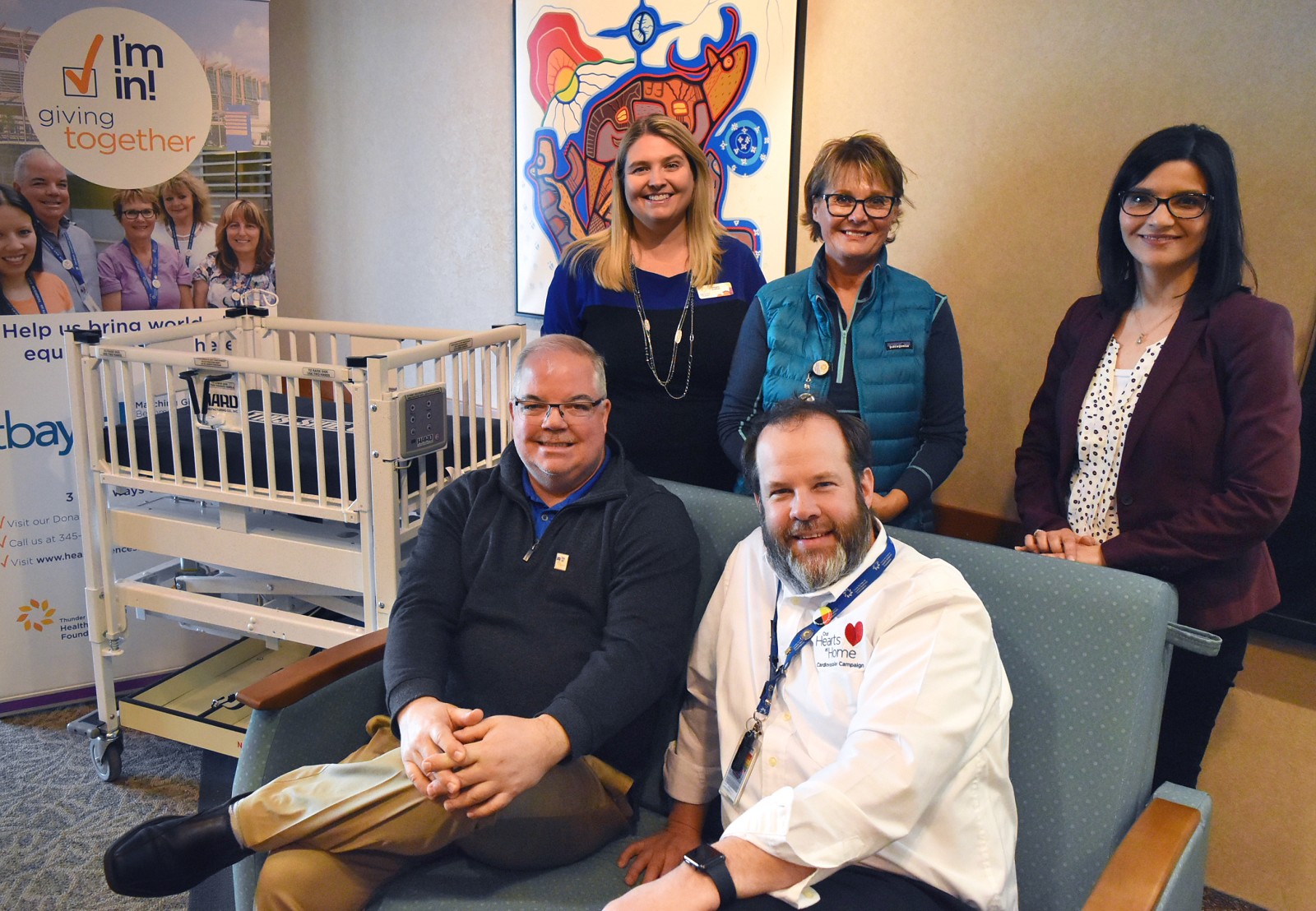 Employee Giving 12 Days of Christmas Raffle
December 6 & 7, 10-14, 17-21, 2018
Umbrella Light with Bluetooth Stereo Speakers (Sandy Rosencard, Ticket 1154)
Reversible Party Grill Set (Michelle Boland, Ticket 0641)
Mastercraft Cordless Hammer Drill (Carina Barrie, Ticket 1432)
Trenz Hair Brush & Hair Products, Trenz gift card, Lot 66 gift card, and JB Evans gift card (Jim Howie, Ticket 2214)
Tbaytel Gift Basket (Barb Weatherbee, Ticket 1307)
Kitchen Nook Gift Basket (Ray Doefk, Ticket 1857)
Adex Marketing Lightup Wine Bottles, Bottles of wine from Wine Kitz (Tyler Belanger, Ticket 0515)
Prime Gelato Gift Basket (D&B Lamminmaki, Ticket 0006)
$100 Metro Gift Card (Ryan Paul, Ticket 2104)
$100 in Robin's Coffee Cards (Michelle Paviss, Ticket 1550)
$100 Little Mermaid Gift Card (Brenda Simple, Ticket 0451)

Grand Prize of Multiple Gift Cards (Helen Ross, Ticket 1955)


Lottery License M807170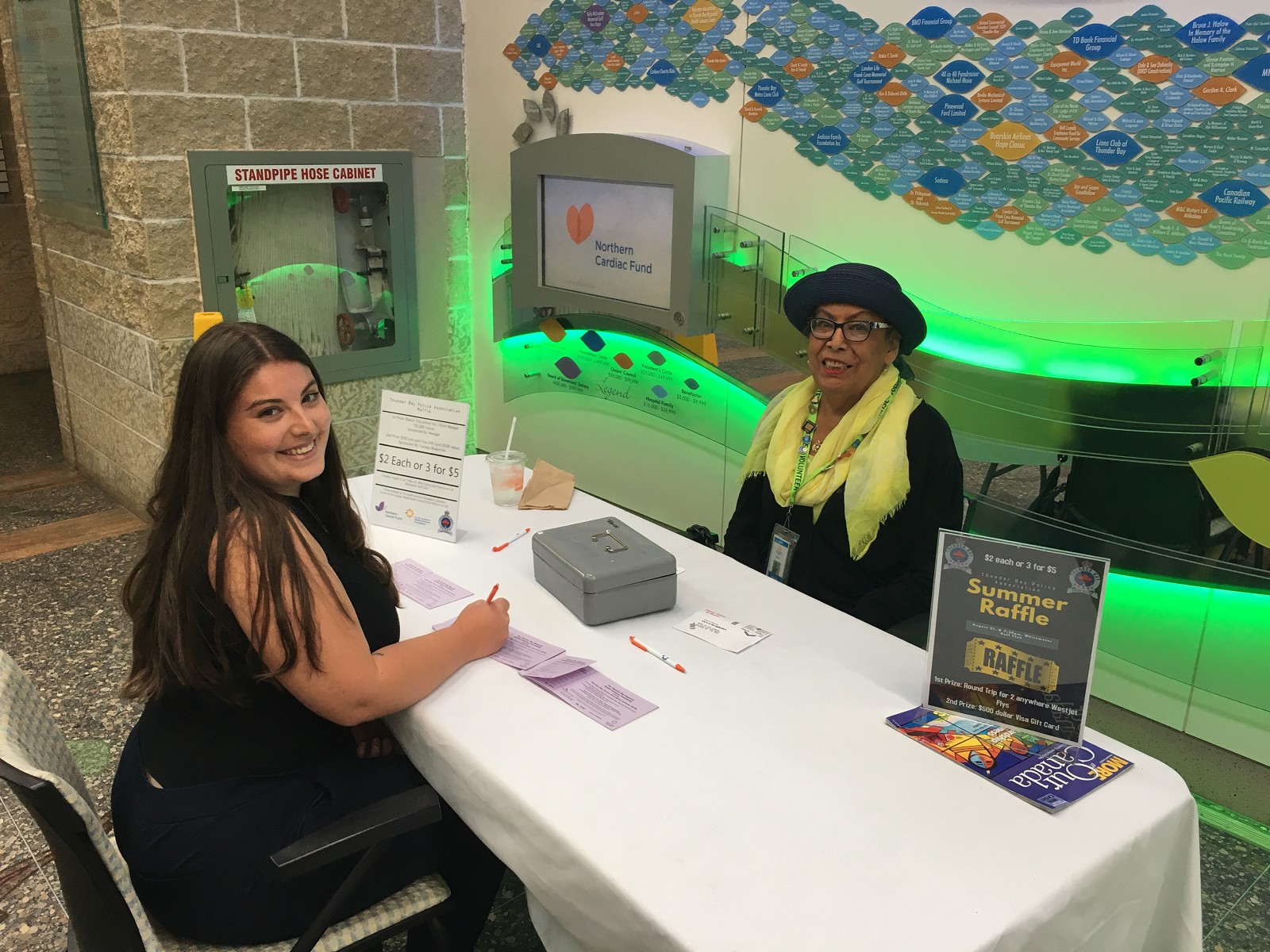 Police Association Raffle
August 21, 2018
Grand Prize: 2 tickets anywhere Westjet flies (donated by Westjet)
Winner: Maria Foreman (Ticket 3251)
2nd Prize: $500 prepaid VISA card (donated by Brokerlink)
Winner: Pat Suddaby (Ticket 0814)
Lottery License M806971