The Bachelors Are Back for an All-Star Event!
Published Wednesday, September 7, 2022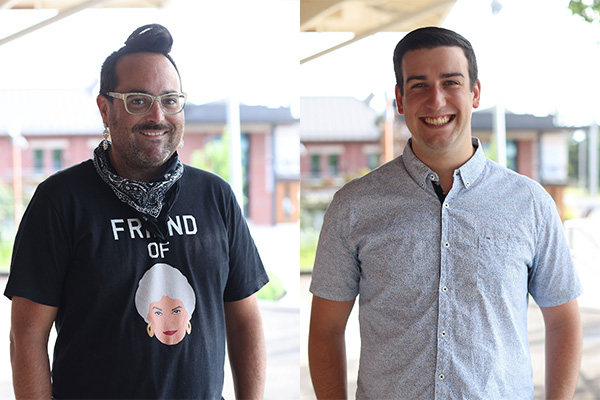 Meet the MC and the Auctioneer
by Graham Strong
What's it like to MC an event with 400 excited women cheering, "Bring on the Bachelors!"? Avery MacRae is going to find out this fall...
For the first time in over two years, the Ascend Fundraising Solutions' Bachelors for Hope Charity Auction takes to the live stage again on Friday, September 23, 2022 at the Victoria Inn Hotel and Conference Centre. The popular event features a gourmet dinner, the Bling Blitz, and of course eight bachelors complete with their Luxury Date packages.
This year adds an all-star twist in celebration of its 24th year: all eight bachelors are from past years making this year's event a reunion of sorts. As usual though, all proceeds will go to the Thunder Bay Regional Health Sciences Foundation's Northern Cancer Fund.
MacRae, Lead Sports Anchor at TBT News, said he's excited to get up on stage as MC.
"I have to say, it's pretty new for me," he said. "When the Foundation approached me with the idea of MC'ing the Bachelors of Hope event, I said, 'Yes, I'm in!' without even thinking. I'm sure I'll be a little nervous for the first two minutes, but once I find my footing, I imagine I'll be off and running."
MacRae moved to Thunder Bay from Georgina, Ontario (near Barrie on Lake Simcoe) in February 2020 to join the TBT News team and loves it here. He understands the importance of supporting local healthcare.
"Any chance we have to raise money for something important like local cancer care, that's important because we deserve it."
This year's auctioneer will be Spencer Hari. The local actor is a first-time auctioneer but a long-time host of community events including Thunder Bay Art Gallery galas and the Northwestern Ontario Visionary Awards (NOVA). He said he's looking forward to the glitz and glamour of the night.
"It's been a long time since we've all been together," Hari said, adding that this will be his first time at Ascend's Bachelor of Hope Charity Auction. "It's always been such an important event in the city. It's an opportunity to dress up and feel like I'm hosting the Grammys or something!"
Hari said that events like this that promote local charity are important for everyone since cancer doesn't discriminate.
"It's an opportunity for the community to pull together and support local cancer care," he said. "Let's get together to do something super important – something that will help us take care of each other. It will be a wonderful evening for us all to dress up, feel good, and give back."
Tickets for Ascend's All-Star Bachelors of Hope Charity Auction are $100 each or $150 for front row VIP seating. Seating is arranged on a first-come-first-served basis with the exception of our VIP area. To buy tickets and for more information, please visit the Health Sciences Foundation at https://www.healthsciencesfoundation.ca/bachelors22. Tickets are expected to sell out quickly, so get the gang together and reserve your seats early!