Nude Beach is Closed for the Season
Published Tuesday, September 20, 2022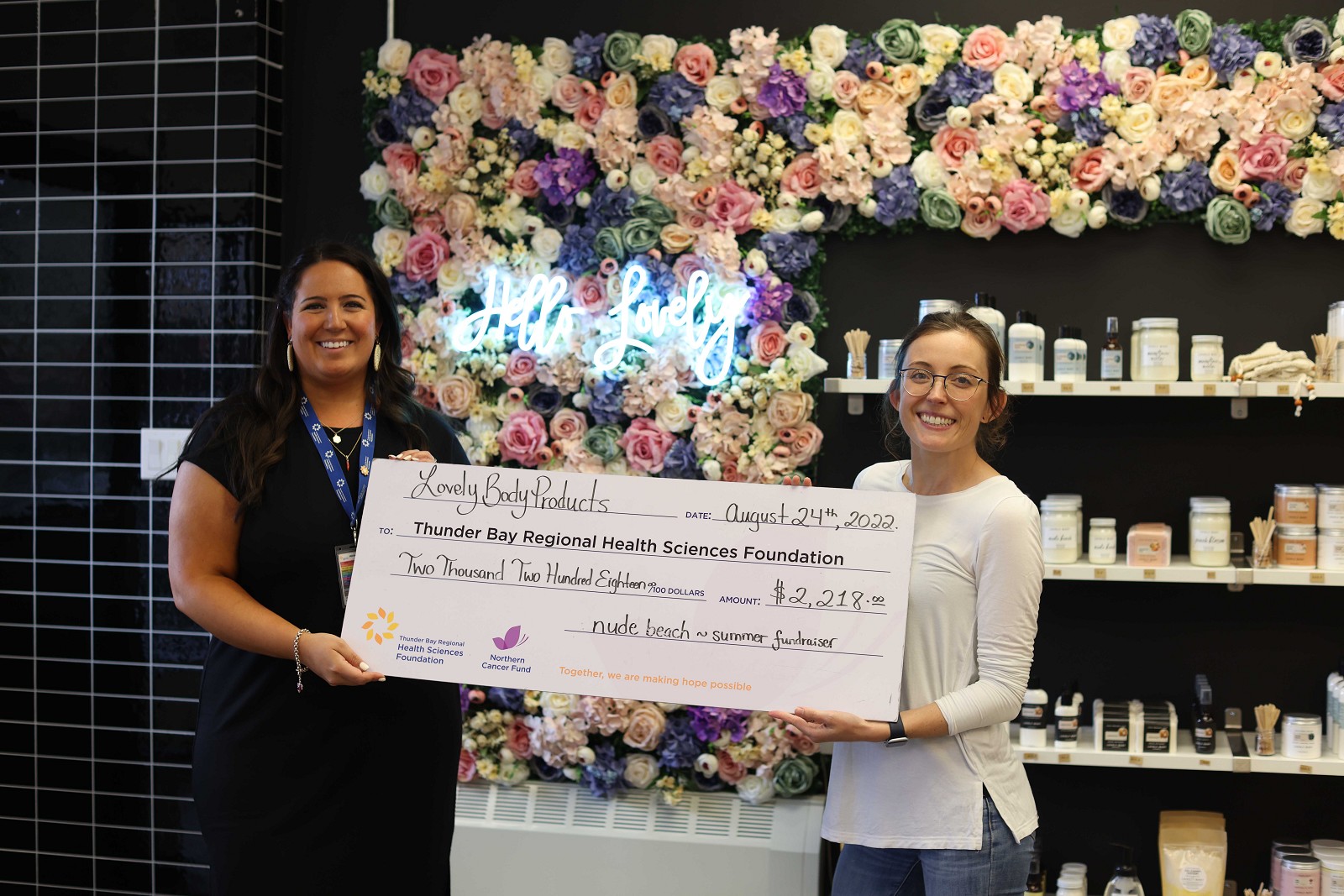 Lovely Body of Thunder Bay has wrapped up its Nude Beach Campaign for the summer.
Lovely Body, which hand crafts bath and body products locally, created the Nude Beach Collection to support the research and treatment of skin cancers. For the months June through August, 100% of the proceeds from these products have been collected to go towards the Northern Cancer Fund. The grand total of the fundraiser was an incredible $2,218.
Thanks to Sarah Johnson, owner of Lovely Body Products, and her customers for their generous support for cancer care in our community and the region.
*(right) Sarah Johnson, owner of Lovely Body Products, presents Leah Nadin (left), Events Officer, Thunder Bay Regional Health Sciences Foundation, with the proceeds from her Nude Beach Campaign in support of skin cancer research and treatment.*