Save a Heart Car Raffle Returns; Keeping Hearts at Home
Published Thursday, September 19, 2019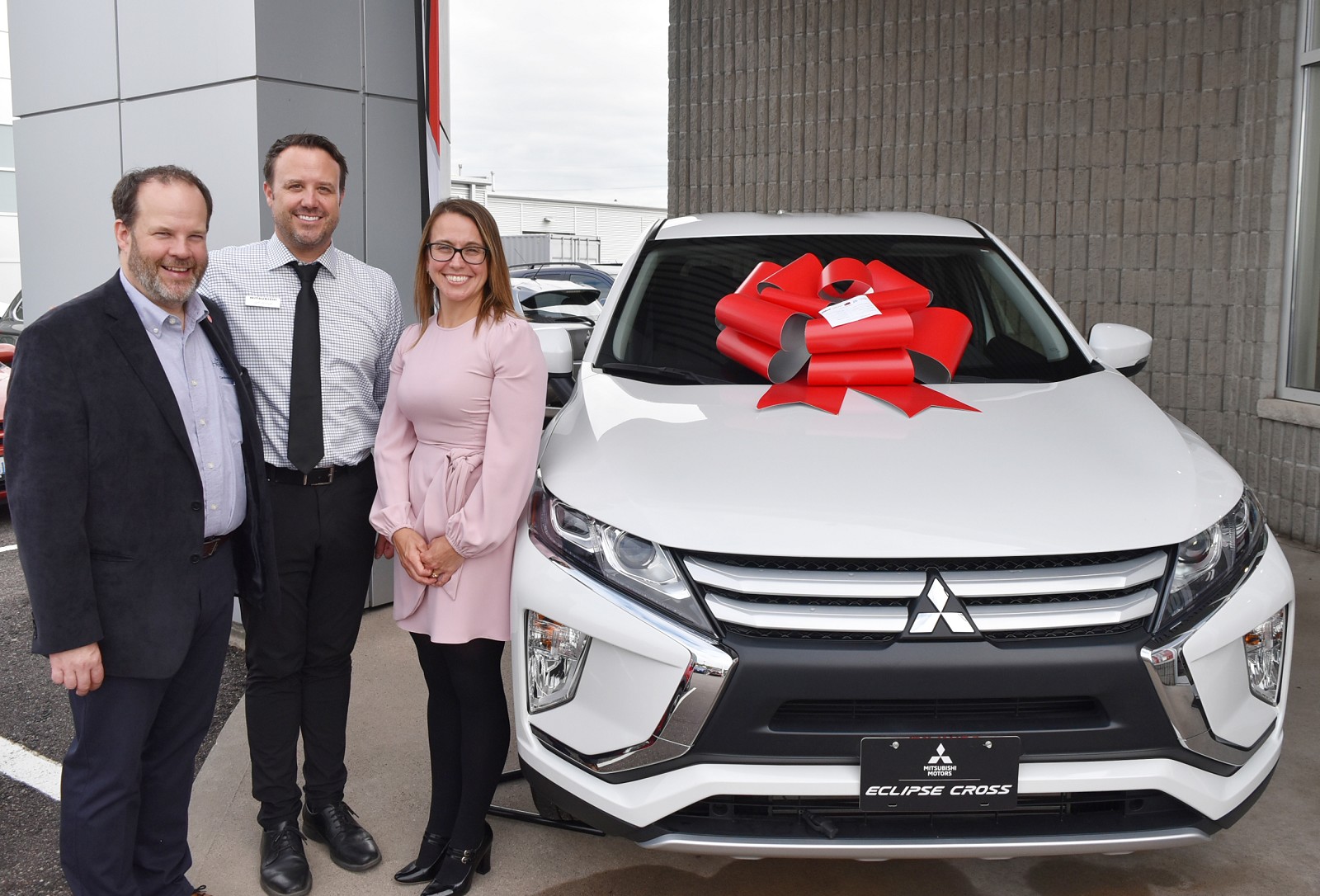 Thunder Bay is known for its big heart and no one knows how to share the love like the Witiluk family. Today, they teamed up with the Northern Cardiac Fund to launch the ever-popular Save a Heart Car Raffle, with all funds raised going to support the development of a cardiovascular surgery program at the Thunder Bay Regional Health Sciences Centre, to keep our hearts at home.

The raffle features three fantastic prizes including the grand prize of a 2020 Mitsubishi Eclipse Cross– ES S-AWC (valued at $35,600), generously donated outright by Thunder Bay Mitsubishi. The second prize is a return trip for 2 from Thunder Bay to any Porter Airlines scheduled destination (value $2,500), donated by Porter Airlines. Third prize is a Panasonic Entertainment Package - 55" 4K LED Smart TV, Sound Bar & Wireless Subwoofer (value $1,241), donated by The Power Centre.

Jeff Witiluk, General Manager, Thunder Bay Mitsubishi said, "Our family is so proud to be a part of this raffle knowing the impact the funds will have for our community. No one should have to travel out of town for life-saving cardiac surgery and we're thrilled that we can contribute to raising the much-needed funds to bring cardiovascular surgery closer to home."
Added Witiluk, "Our community is the real winner in this raffle, but I also can't wait to see who takes home the brand new 2020 Eclipse. They'll be driving away in a vehicle that has dramatic new styling and advanced technology, including our super all-wheel control, which is perfect for our winters."

Meaghan Sharp, the Director, Cardiovascular and Stroke Program at the Thunder Bay Regional Health Sciences Centre was delighted to attend the launch of this year's raffle as she knows how much of an impact the funds raised will have. She said, "Northwestern Ontario has unique health issues. Compared to the rest of Ontario, we have the highest rates of cardiovascular mortality, the highest prevalence of diabetes and an amputation rate 3 times the provincial average. We also have the highest rates of cardiovascular disease. We need to expand services to save lives here in our own community. Right now, patients must travel over 1,000 kilometres to access cardiac surgery; sometimes a trip that's too difficult to make. It's time to change our current reality and bring a full cardiovascular surgery program here to our community and keep our hearts at home."
Tickets for the Save a Heart Car Raffle are on sale now. They are $20 each or 3 for $50 and may be purchased at:
Thunder Bay Mitsubishi
Balmoral Park Acura
Thunder Bay Regional Health Sciences Foundation (Donation Centre)
J&J Sports
Porter Airlines counter at Airport
The Power Centre
The draw date is January 9, 2020 at Thunder Bay Mitsubishi. Lottery license #M835318.
-30-
For more information, please contact:
Heather Vita,
Director, Marketing and Communications
Thunder Bay Regional Health Sciences Foundation
Tel: 684-7111 Cell: 631-3793
E-mail: Heather.Vita@healthsciencesfoundation.ca