Ignace Supports Tbaytel Tamarack House
Published Wednesday, September 7, 2022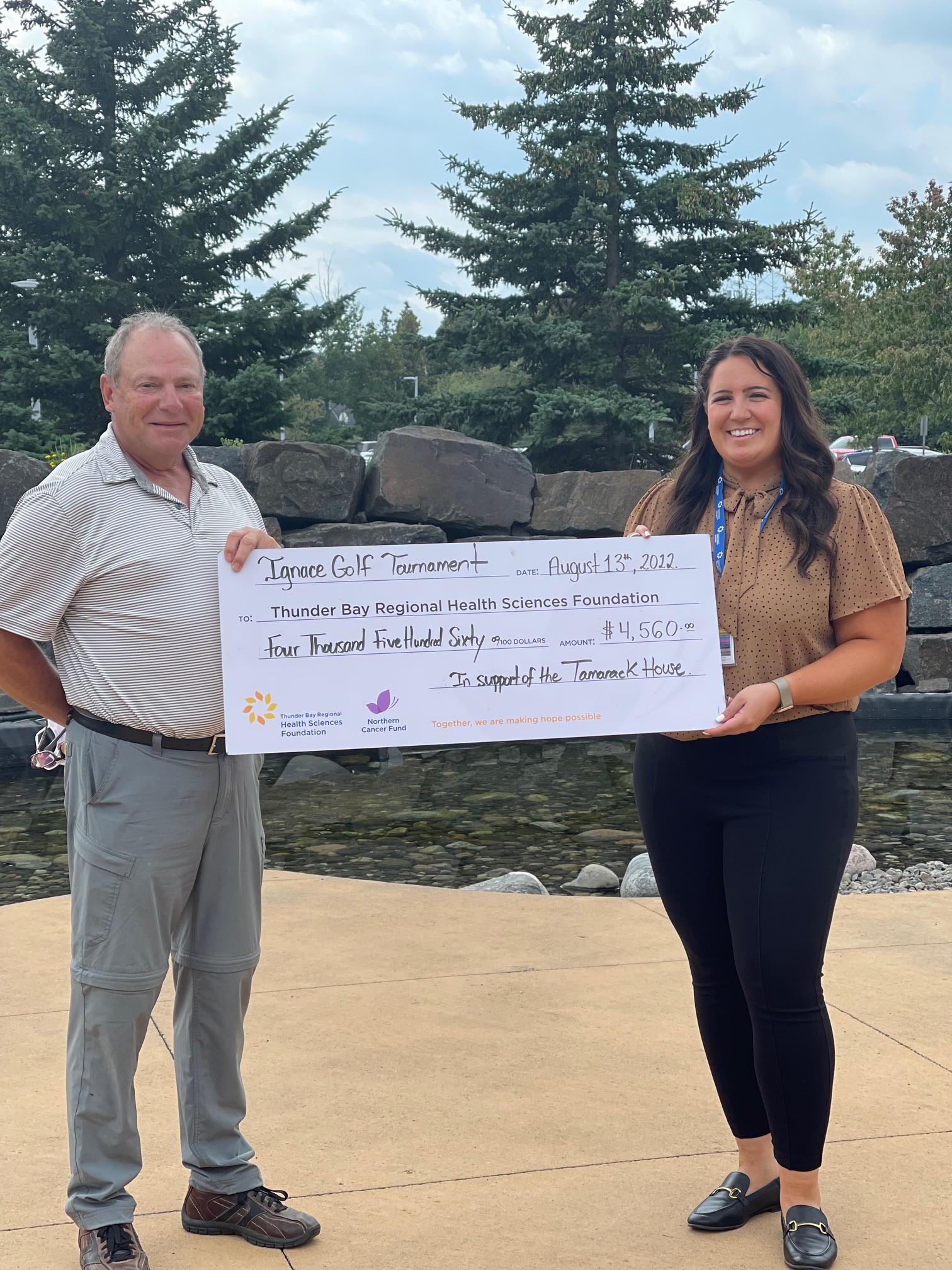 Tbaytel Tamarack House is a home away from home for patients from the northwest region who require an extended stay for cancer treatment at Thunder Bay Regional Health Sciences Centre.
Residents of Ignace recognize the importance of "helping families within their community and region who need support while their loved ones receive treatment". To show their support, they started the Ignace Tamarack Golf Tournament in 2017. This year's tournament was on August 13th and raised $4,560 to donate to Tbaytel Tamarack House!
Thanks again to the incredible coordinators Tracy and Gerry Stanley for their hard work in organizing the event.