Thunder Bay's World-Class Urology Program is Thanks to You
Published Wednesday, July 27, 2022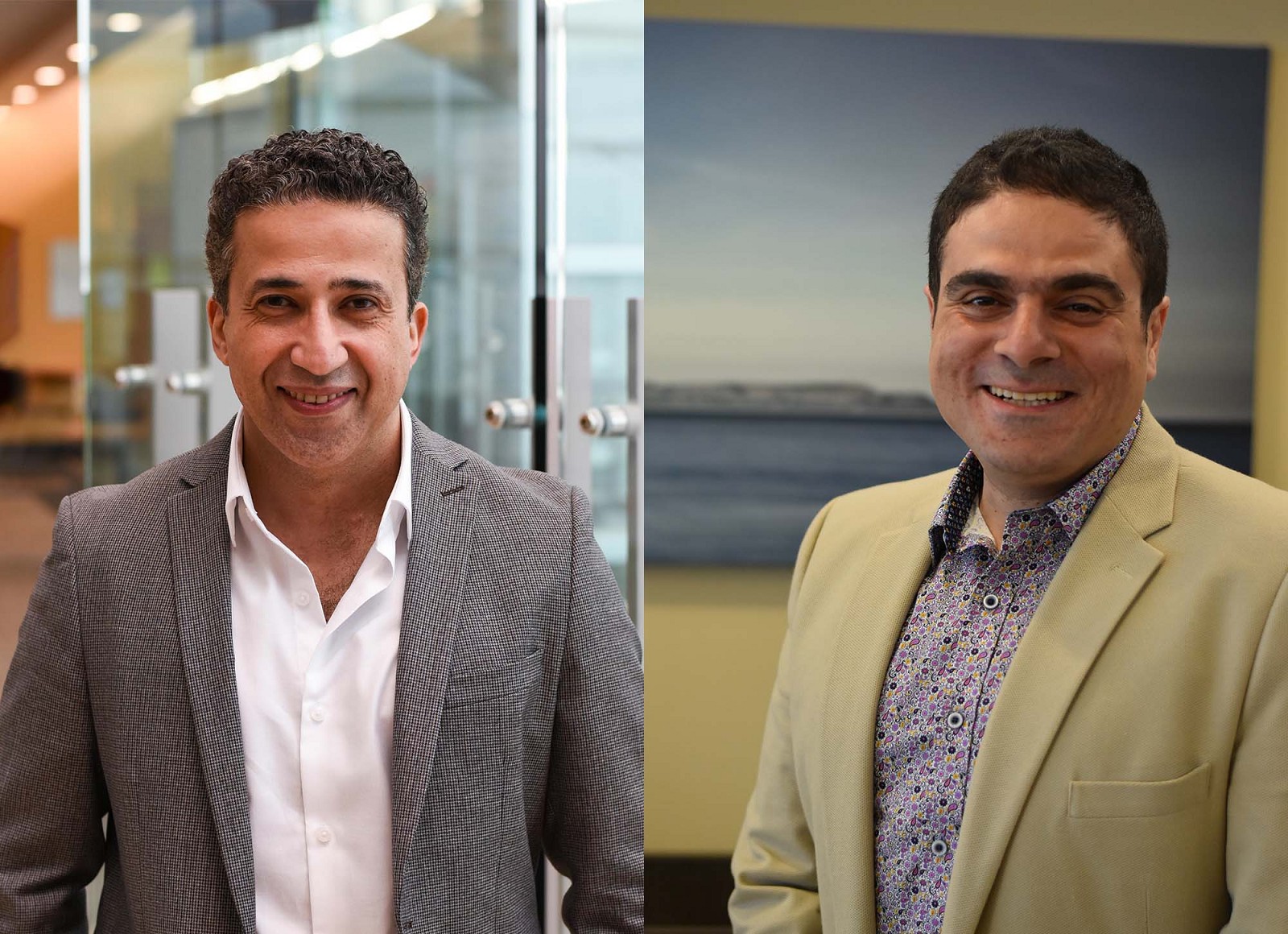 by Graham Strong
We often talk about bringing world-class healthcare to Thunder Bay with the support of Thunder Bay Regional Health Sciences Foundation donors. But when it comes to urology, "world-class" takes on a higher meaning. That's because in several cases, we offer prostate and kidney stone treatments that aren't available elsewhere in Ontario or even most places in the world.
"Nobody is going to leave town for treatment because we are the town," said Dr. Hazem Elmansy, a urologist at the Thunder Bay Regional Health Sciences Centre. In fact, patients are coming here for care they can't get elsewhere. "(Recently), I treated a patient from southern Ontario who had a catheter for four years. That patient walked out the door the same day, catheter-free."
That procedure was done using the holmium laser enucleation of prostate (HoLEP) unit, which treats enlarged prostates due to BPH (benign prostatic hyperplasia). Often, prostate enlargement can get to the point where it squeezes the urethra shut, creating a urinary tract blockage. This painful condition requires also-painful catheterization. The HoLEP treatment reduces enlargement, reversing the blockage and allowing the patient to get on with their lives normally.
Another key advantage is that HoLEP reduces the need for future retreatment. Patients undergoing traditional surgical methods will need the procedure again about half of the time. However, since starting the HoLEP program in Thunder Bay five years ago, no patient has ever needed retreatment, Dr. Elmansy said.
"Thunder Bay and Montreal are the only two centres in Canada with this technology," he said. "We are treating patients from Toronto, from Vancouver, from Saskatchewan – from everywhere."
Because treatments including HoLEP and others are so advanced, Thunder Bay has become a training bed for urologists who come from around the world to learn this and other procedures.
"My goal is to train one Canadian and one international urologist at a time here so that these important techniques can be used to help patients elsewhere," Dr. Elmansy said. "If we are the only centre doing these procedures, patients will be waiting for years."
Research is another area where Thunder Bay is at the forefront. In May, Dr. Walid Shahrour, another urologist at the Health Sciences Centre, presented new findings on prostate cancer in Northwestern Ontario at an international conference of urologists in New Orleans. Dr. Shahrour has also researched and developed a new reconstructive surgical technique right here in Thunder Bay that helps men post-prostate cancer surgery.
Dr. Shahrour believes that our advances in treatment, training, and research have made Thunder Bay the world urology centre that it is today. "We are always sending people to southern Ontario, but the tides are changing. Now, they are coming up here for treatment," he said.
Both urologists are quick to point out that it couldn't have happened without community support.
"This is your work," Dr. Elmansy said to Health Sciences Foundation donors. "Thanks to your donations, nobody is travelling from Thunder Bay for this advanced patient care.
"You are helping us realize the Dream of giving the best to our patients," Dr. Shahrour said. "People here deserve the same level of healthcare as anywhere."
You can help us break new ground in all three areas of urology: treatment, training, and research! Please visit https://www.healthsciencesfoundation.ca/donate-now and specify "Urology Fund" in the message box, or call our Donation Centre at (807) 345-4673 today to make your donation.